让人期待的Pandora年终促销来啦!好多好康!!
姐妹闷,别等了,快到附近的Pandora咯!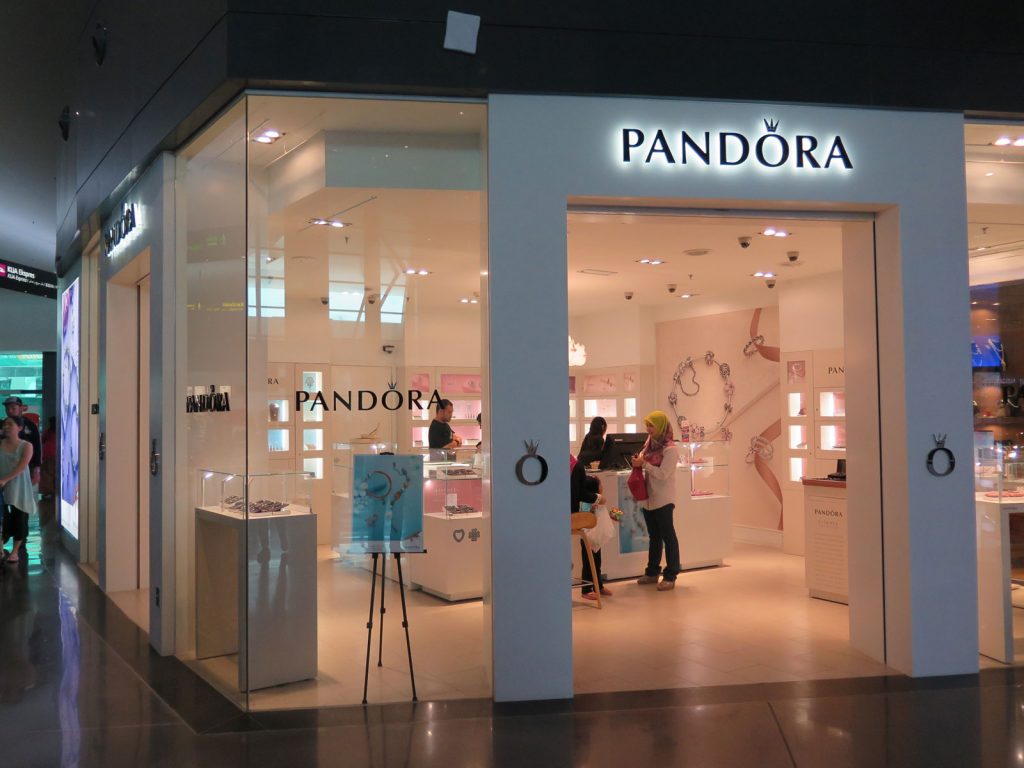 快来看看~~
促销活动:Pandora 年终Promotion!折扣高达40%!
促销日期: 27 December 2018- 7th January 2018
促销地点:全马 Pandora (PANDORA Plaza Shah Alam, IOI City Mall and KLIA. 除外)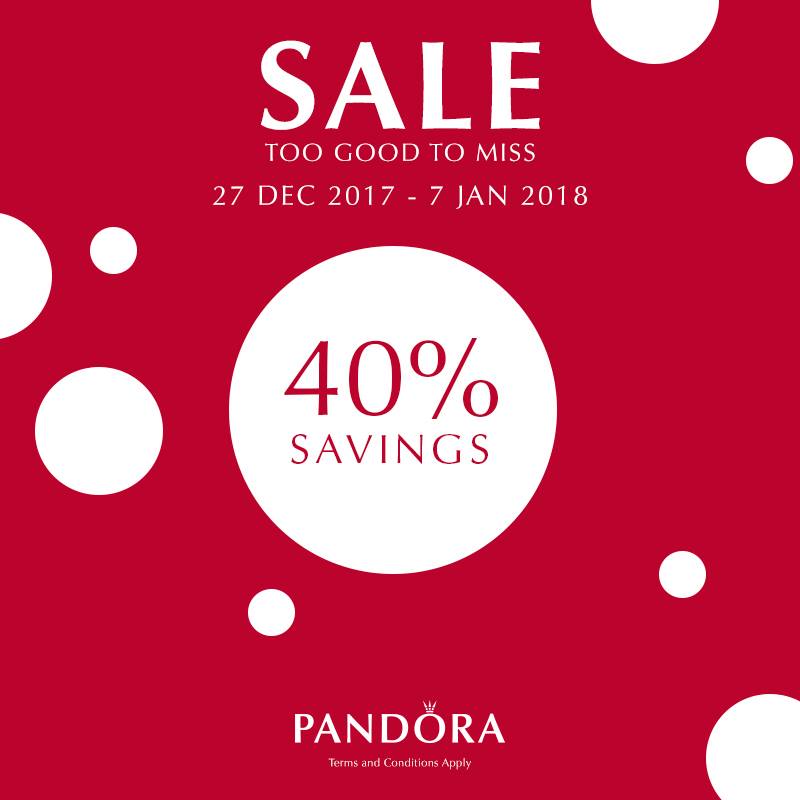 Moments Double Woven Leather Bracelet, Pink Mix – 590747CPMX
Before – RM259
After Discount – RM155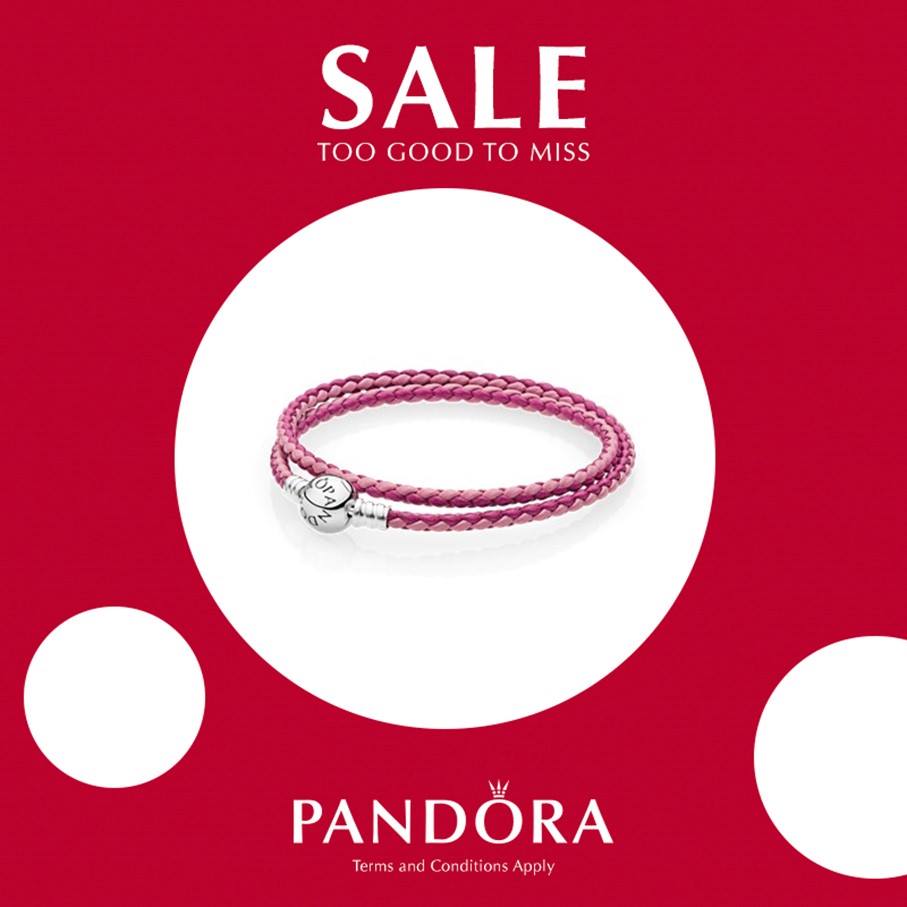 Oxidised Sterling Silver Bracelet – 590702OX
Before – RM329
After Discount – RM197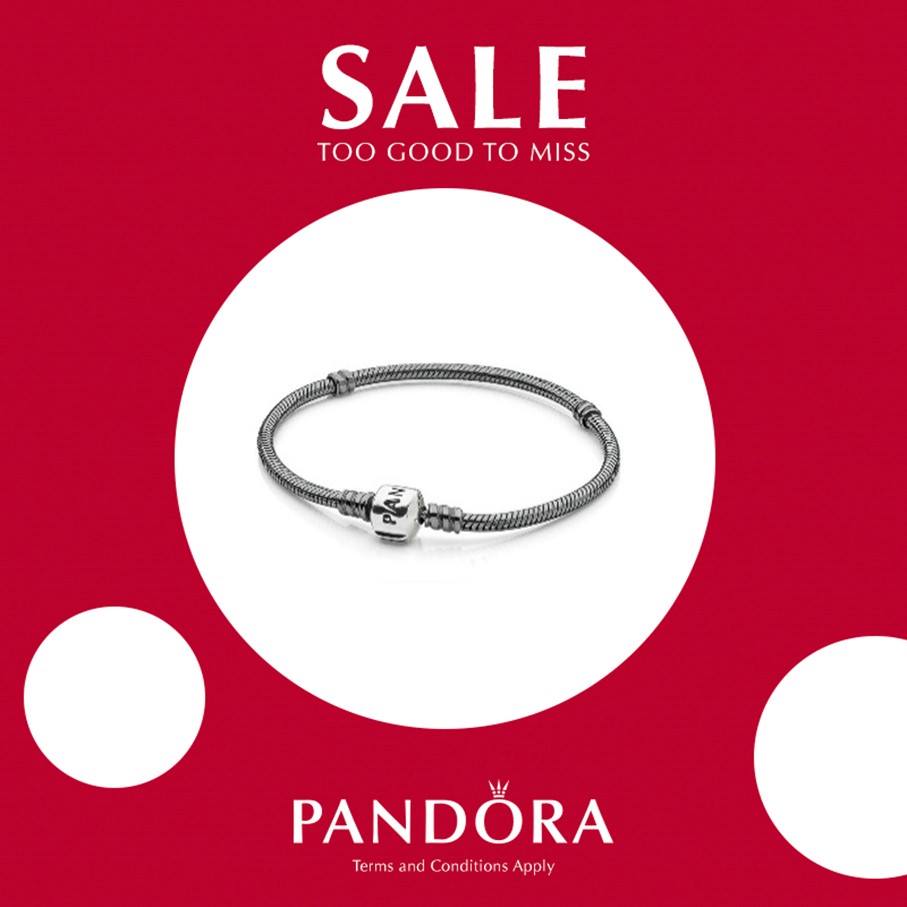 Moments One-Clip Bracelet – 591701
Before – RM379
After Discount – RM227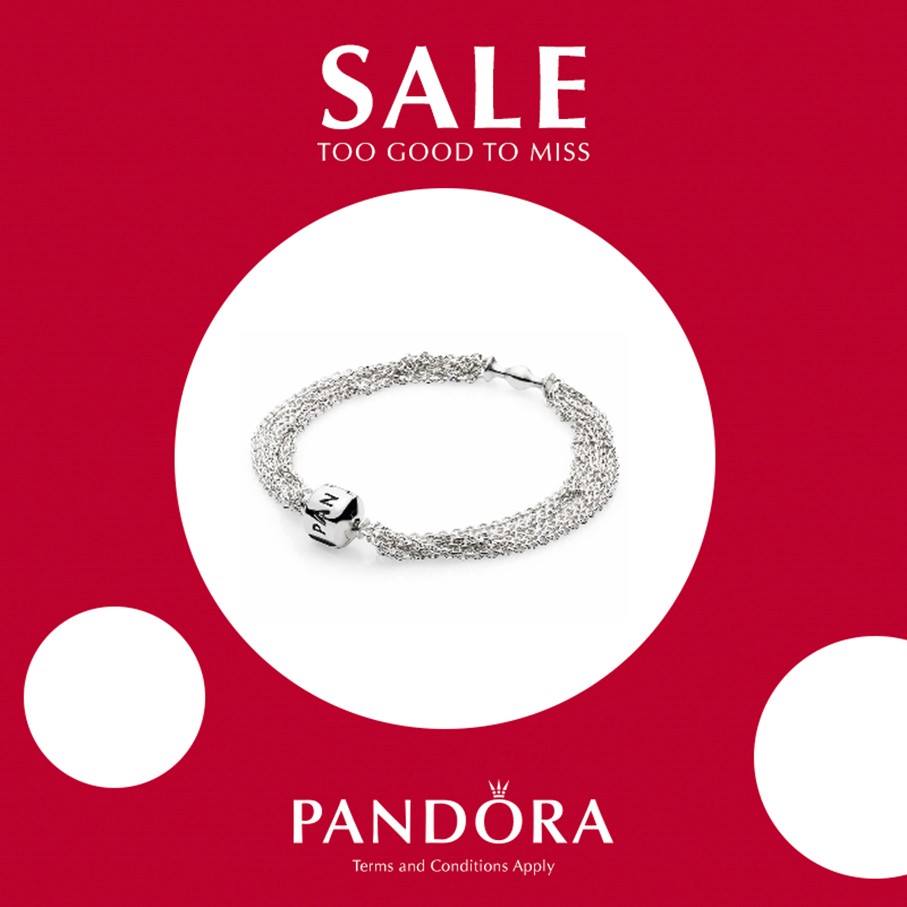 Moments Double Woven Leather Bracelet, Blue Mix – 590747CBMX
Before – RM259
After Discount – RM155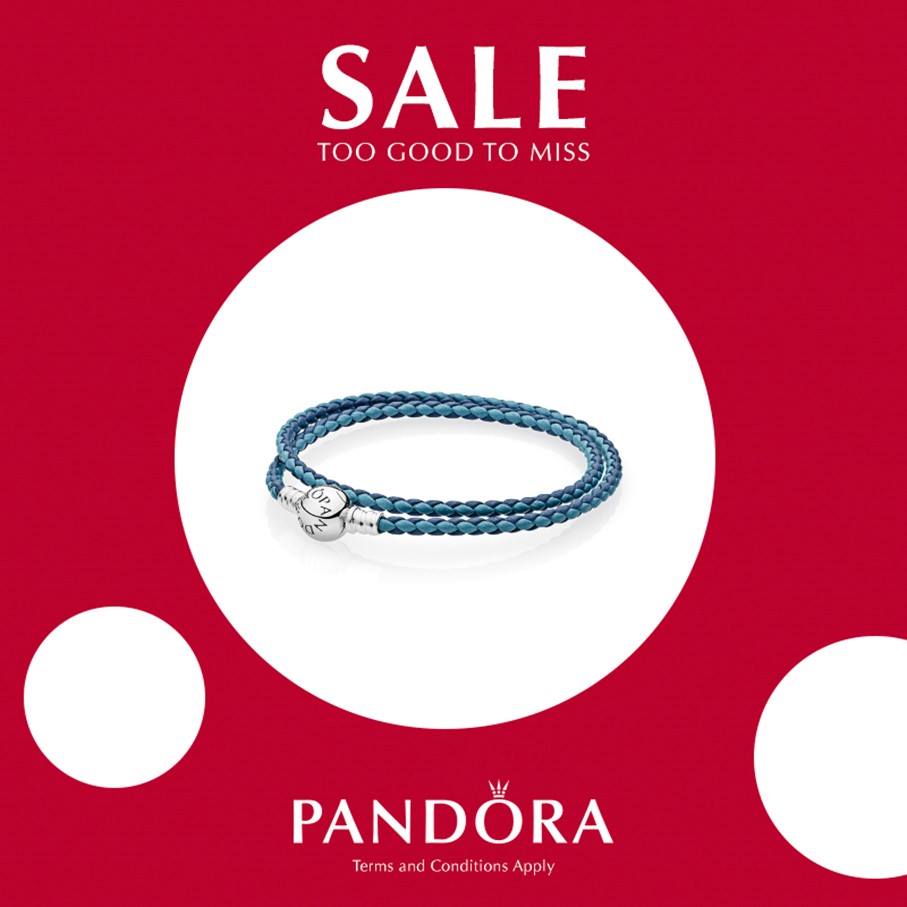 Moments Silver Bracelet with Starry Sky Clasp – 590735CZ
Before – RM419
After Discount – RM251
Twinkling Forever Bangle Bracelet – 590511CZ
Before – RM479
After Discount – RM287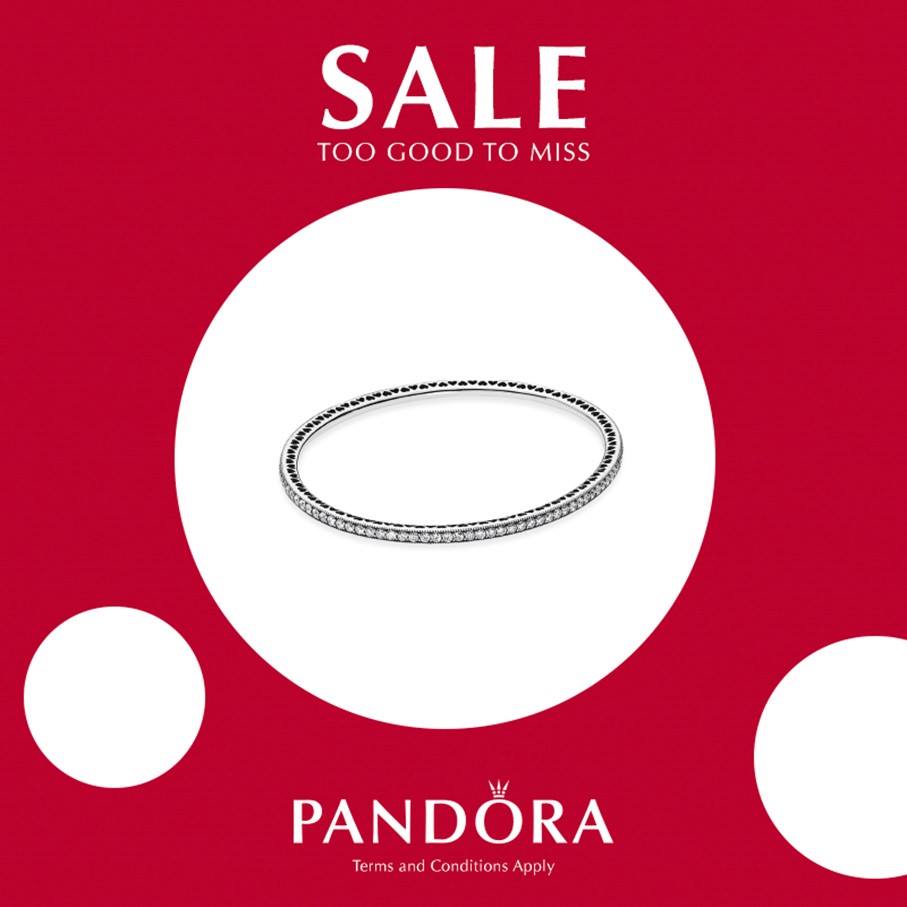 Christmas Holly Charm, Murano Glass – 791647
Before – RM179
After Discount – RM107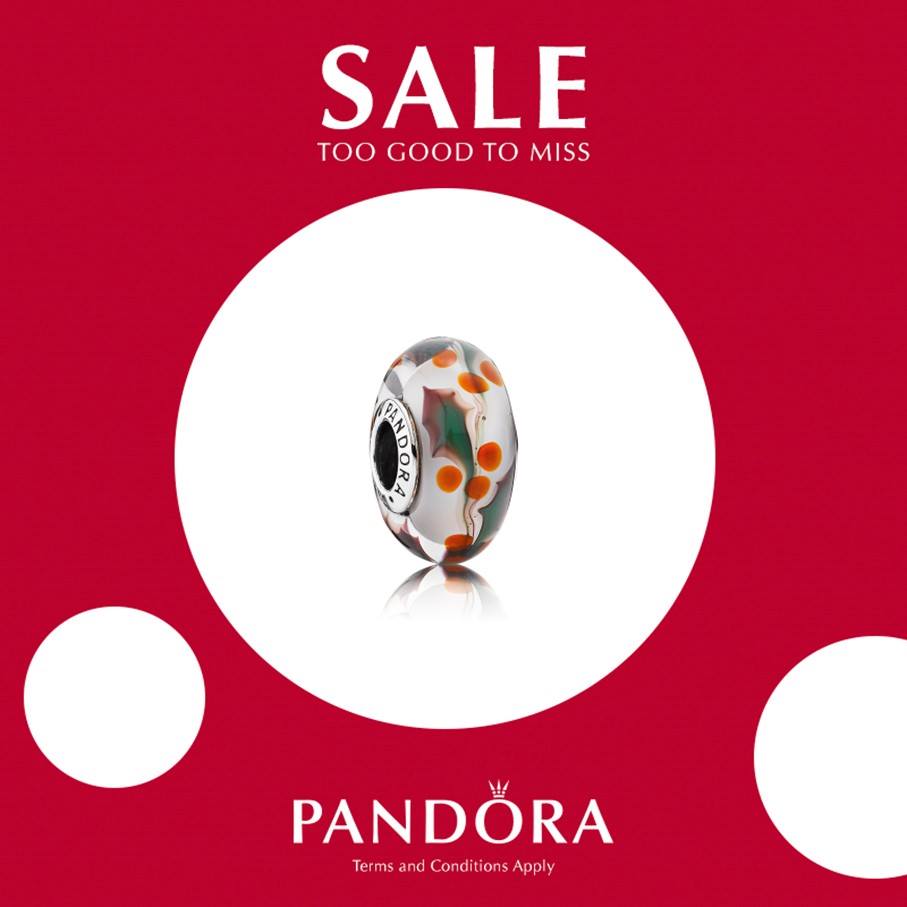 Twinkling Christmas Tree Charm – 791765CZ
Before – RM229
After Discount – RM137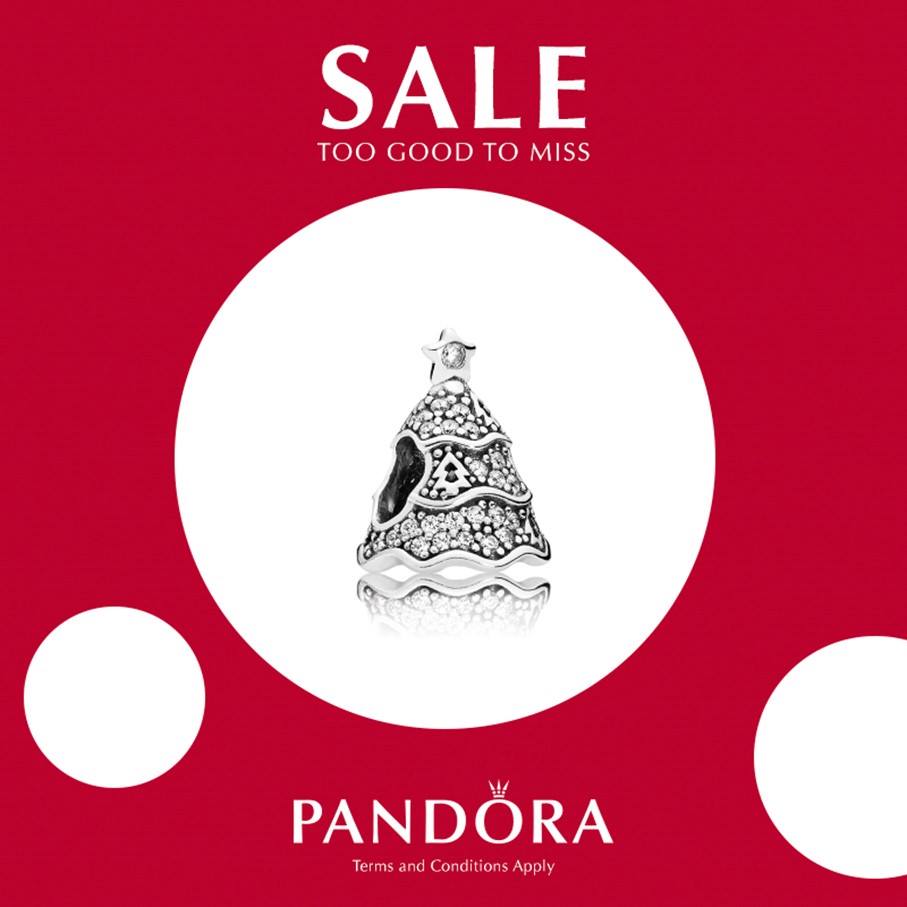 Christmas Stocking Silver Charm with Clear Cubic Zirconia and Red Enamel – 791773CZ
Before – RM189
After Discount – RM113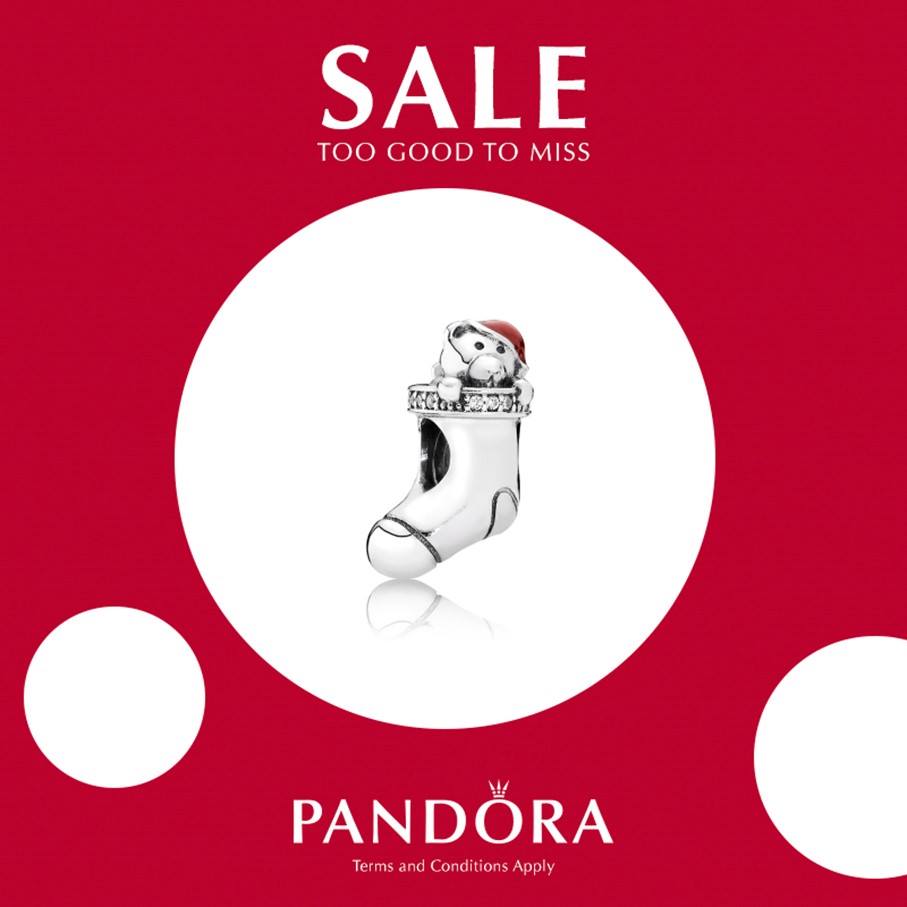 Disney Snow White's Signature Color – 791642
Before – RM189
After Discount – RM113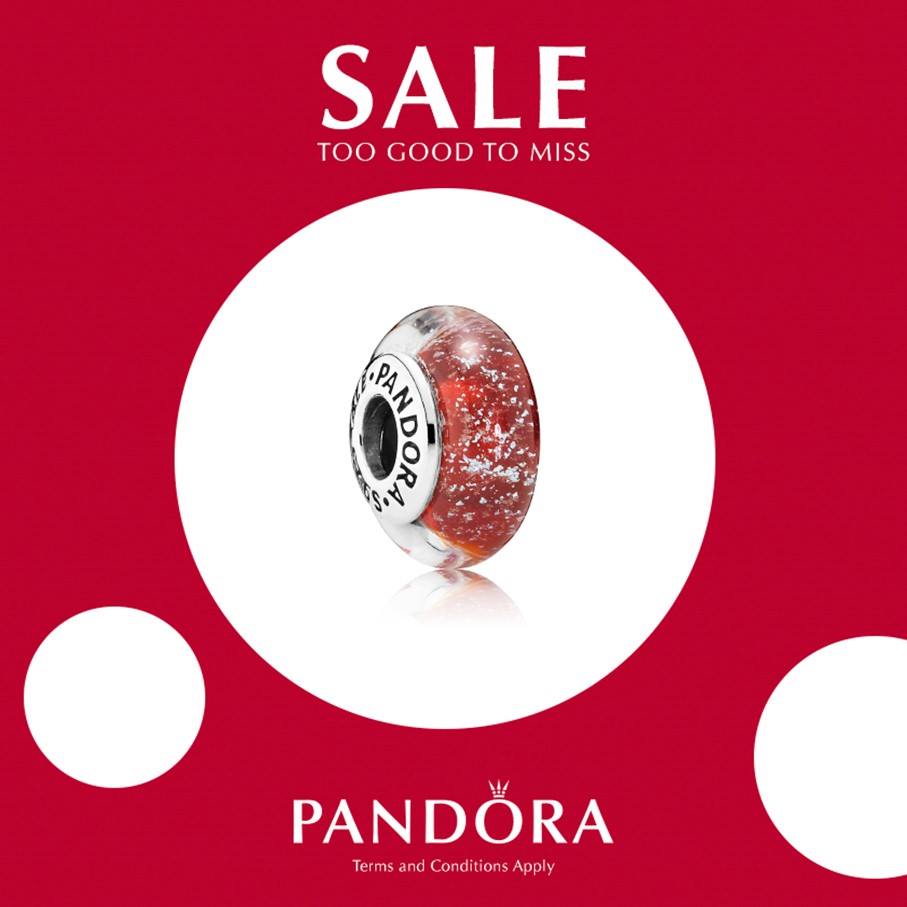 Christmas Pudding Charm – 791412ENMX
Before – RM229
After Discount – RM137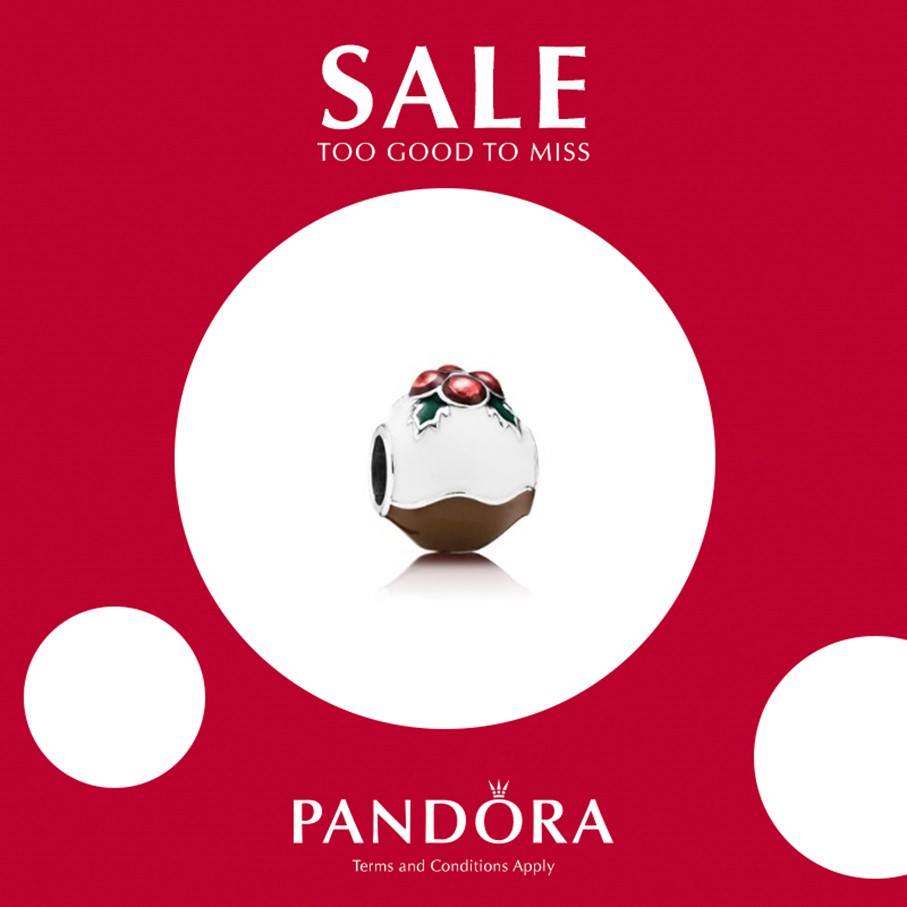 Poetic Blooms Charm – 791825ENMX
Before – RM289
After Discount – RM173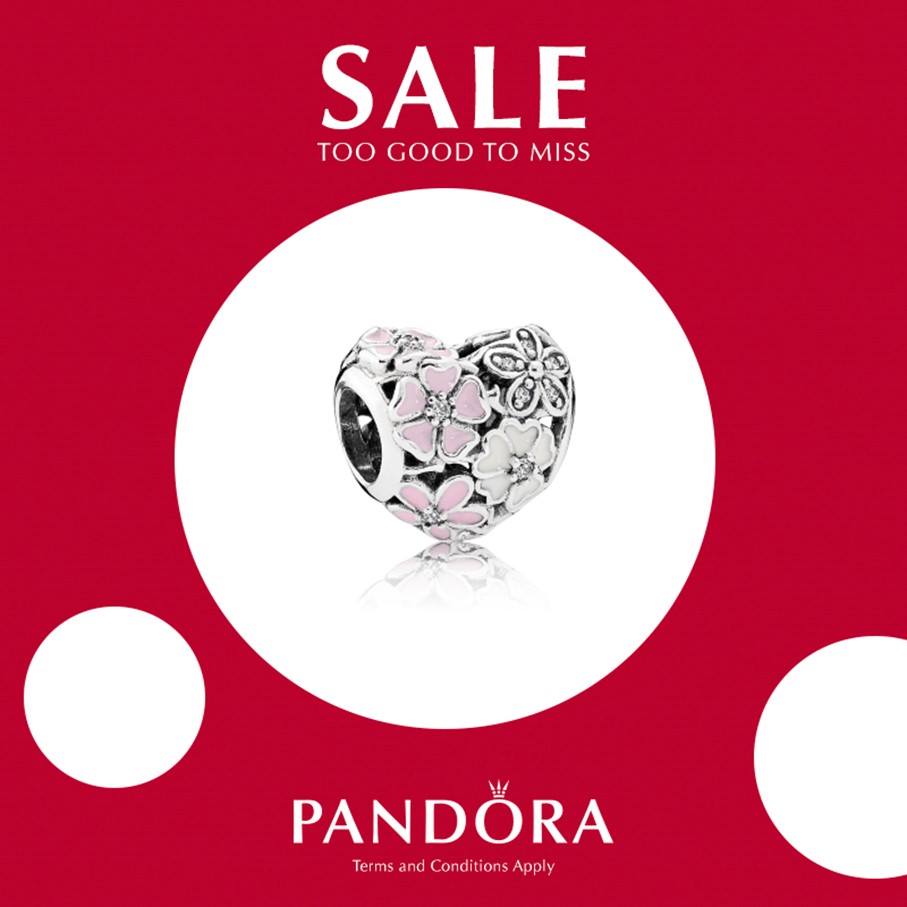 Green Pave Pear Charm – 791486NLG
Before – RM329
After Discount – RM197
Fluttering Butterflies Charm – 791482CZ
Before – RM289
After Discount – RM173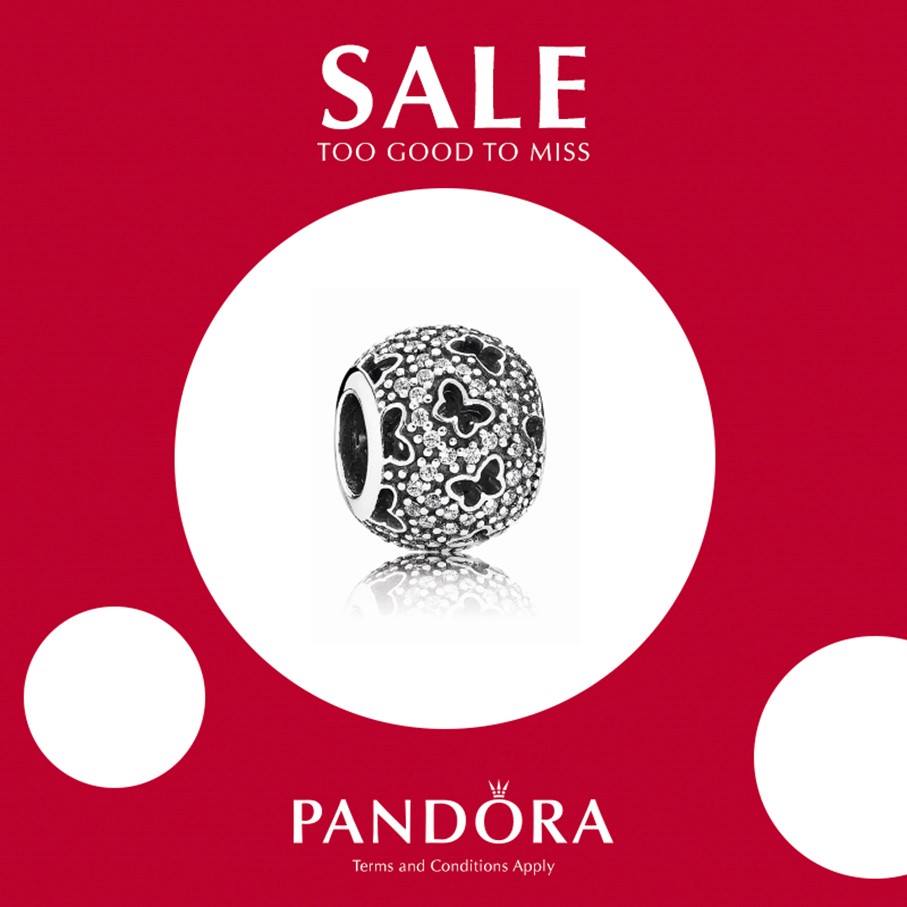 Shimmering Sentiments Charms – 791779CZ
Before – RM289
After Discount – RM173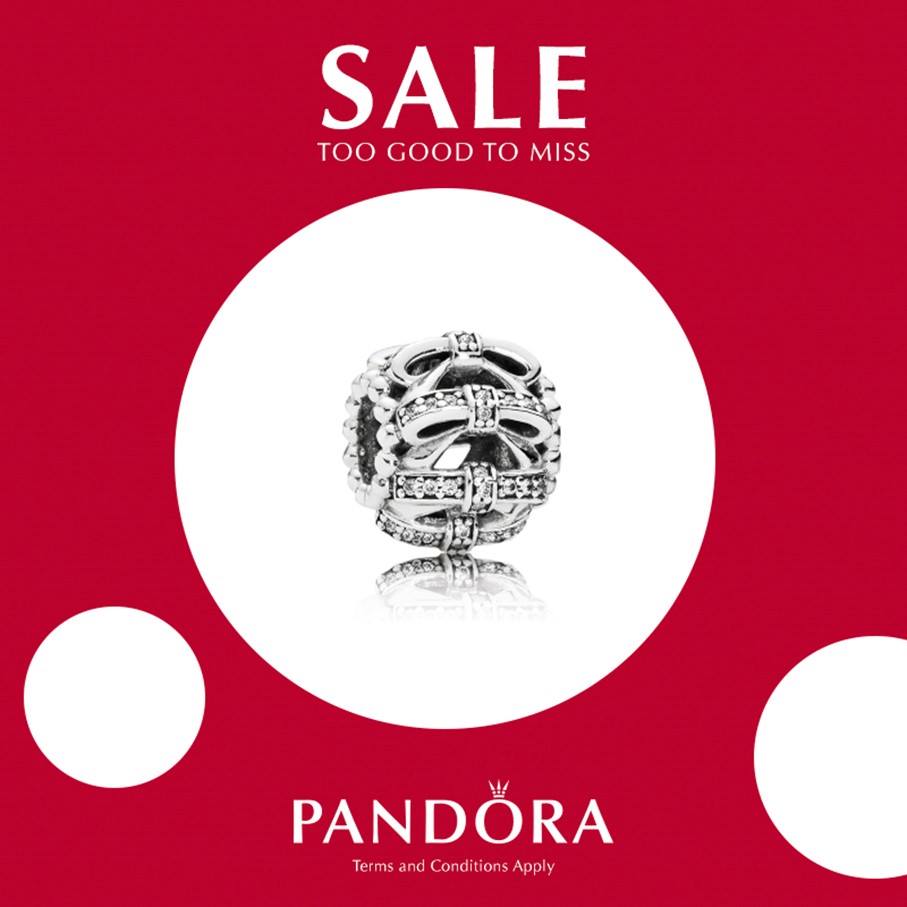 Green Faceted Murano Charm – 791610
Before – RM189
After Discount – RM113
Sweet Cupcake Charm – 791891EN68
Before – RM229
After Discount – RM137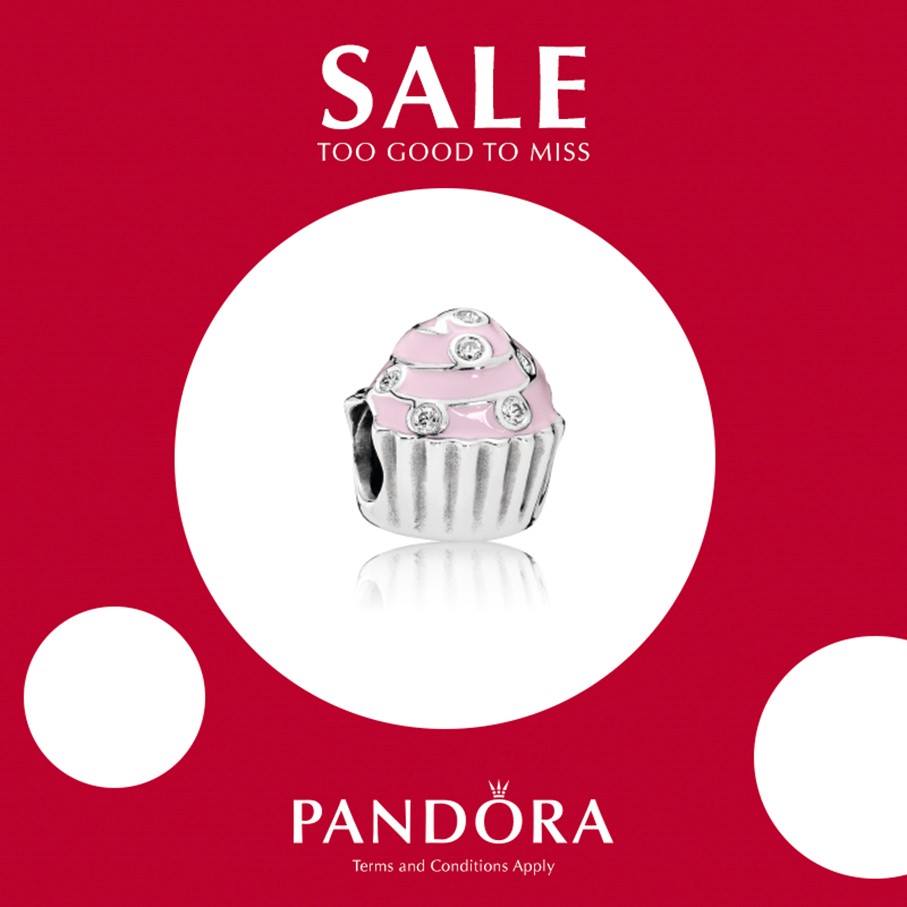 Heart Silver Charm with 14k Crown and Clear Cubic Zirconia – 791739CZ
Before – RM329
After Discount – RM197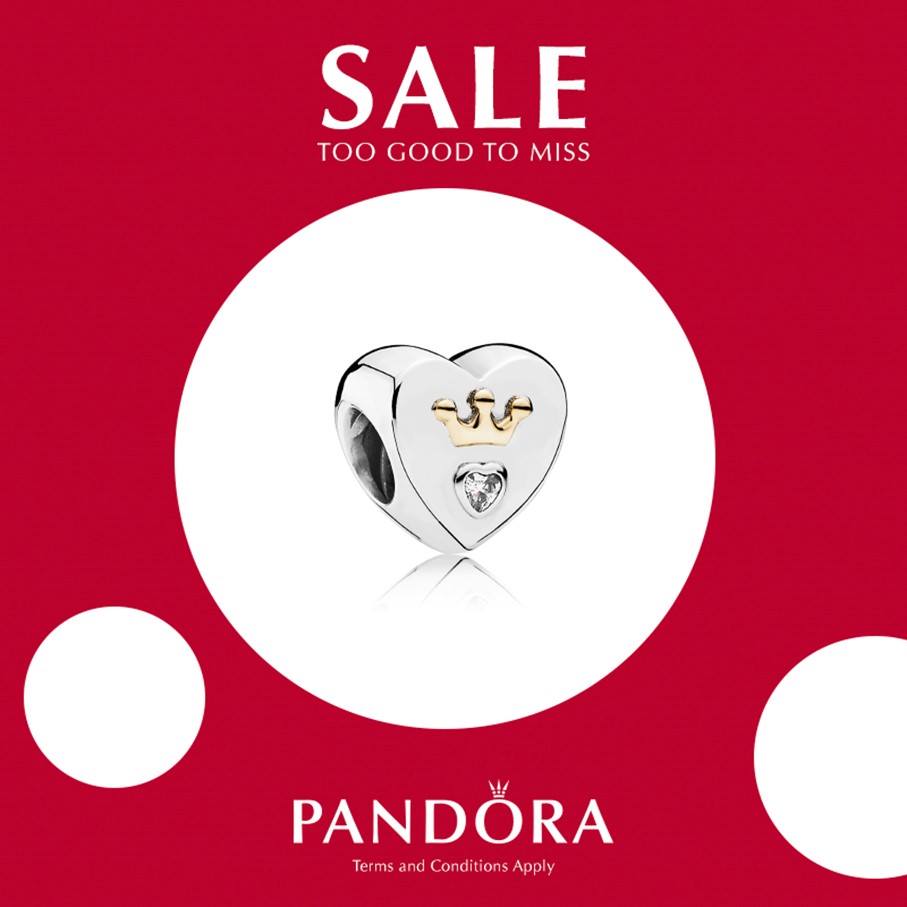 Message of Love Charm – 791425
Before – RM329
After Discount – RM197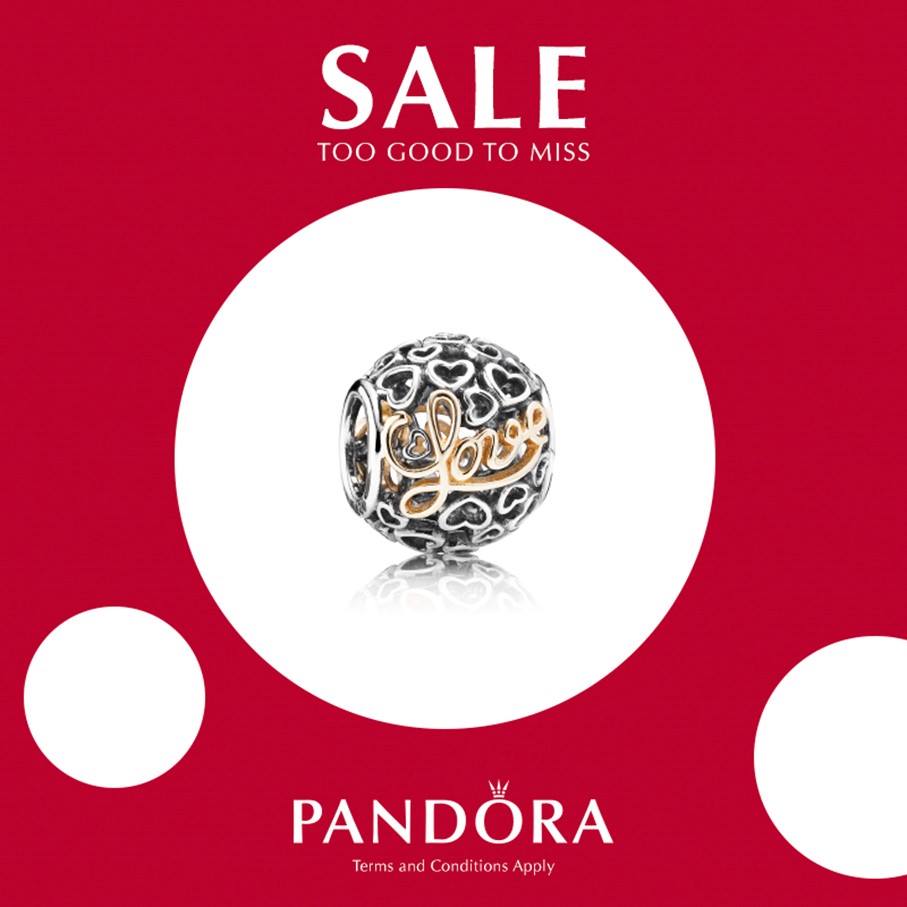 Star Silver Spacer with Clear Cubic Zirconia – 791783CZ
Before – RM189
After Discount – RM113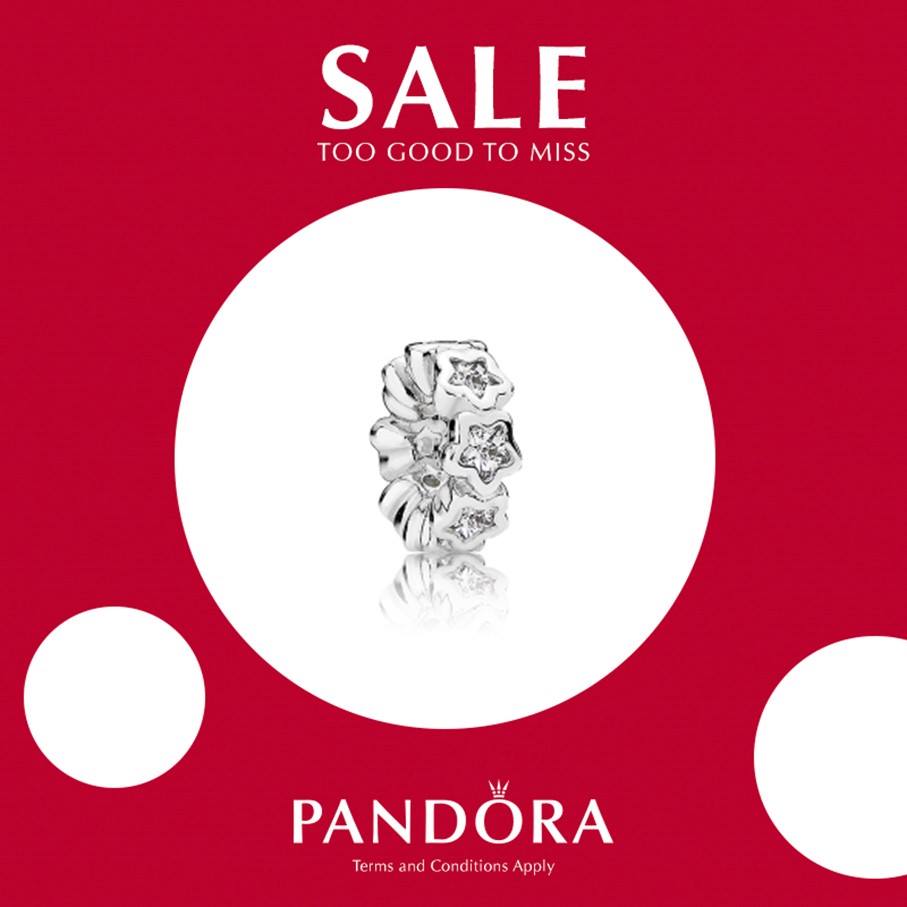 Robin Silver Charm with Red and Clear Cubic Zirconia – 791731CZR
Before – RM229
After Discount – RM137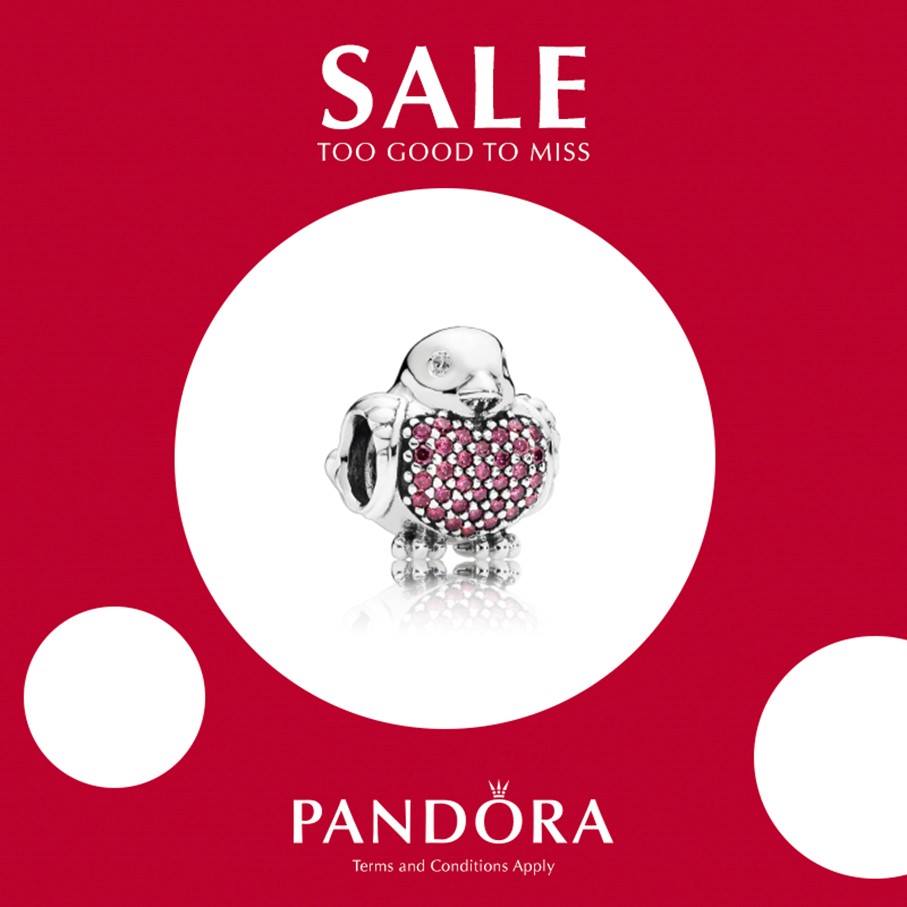 Abstract Silver Charm with Faceted Opalescent White Crystal – 791722NOW
Before – RM189
After Discount – RM113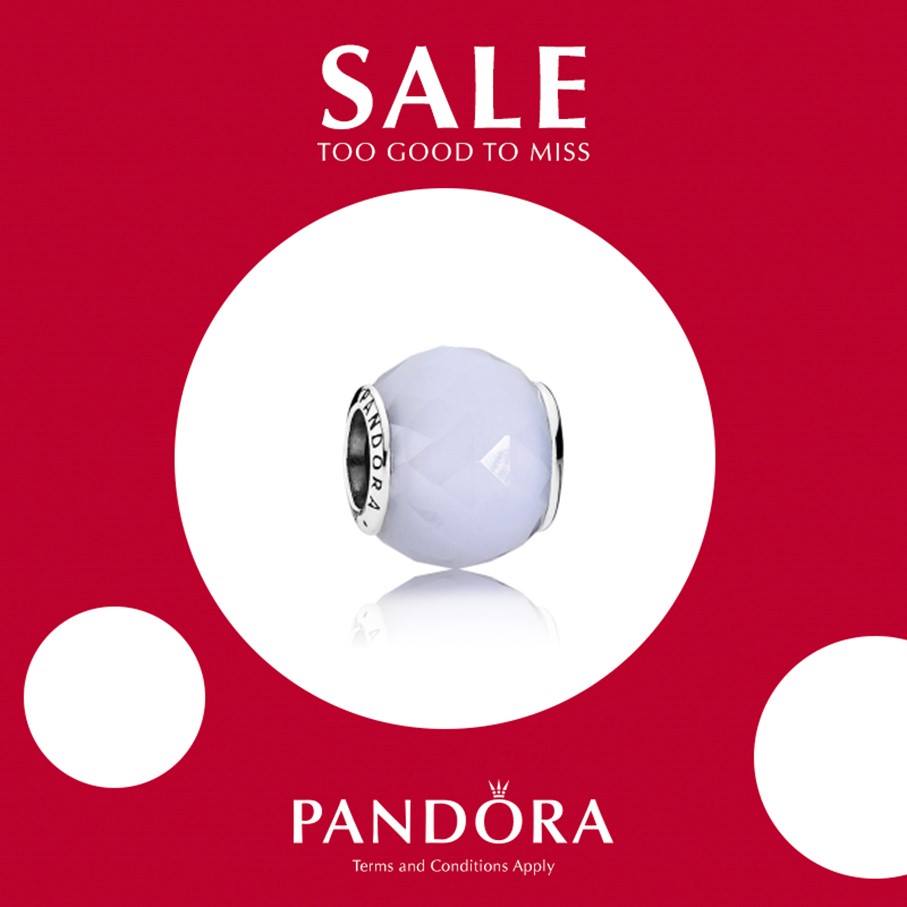 Disney Tinkerbell Silver Charm with Green Fluorescent Murano Glass – 791639
Before – RM189
After Discount – RM113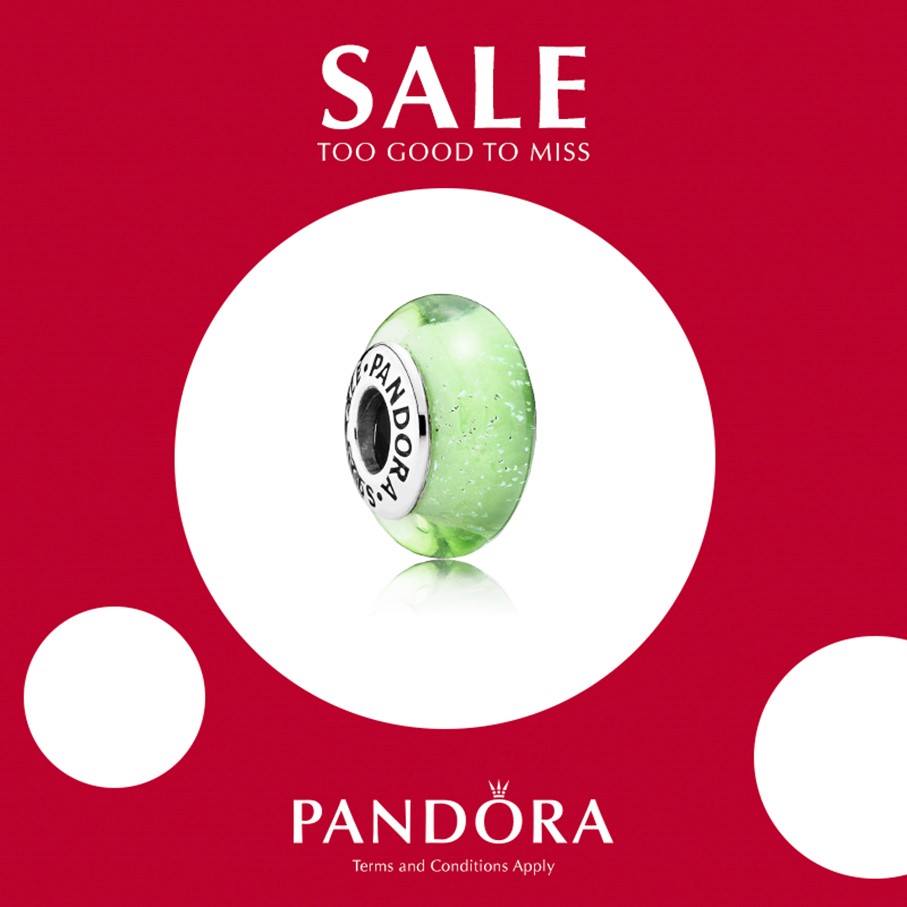 Pave Wishing Star Charm – 791384CZ
Before – RM329
After Discount – RM197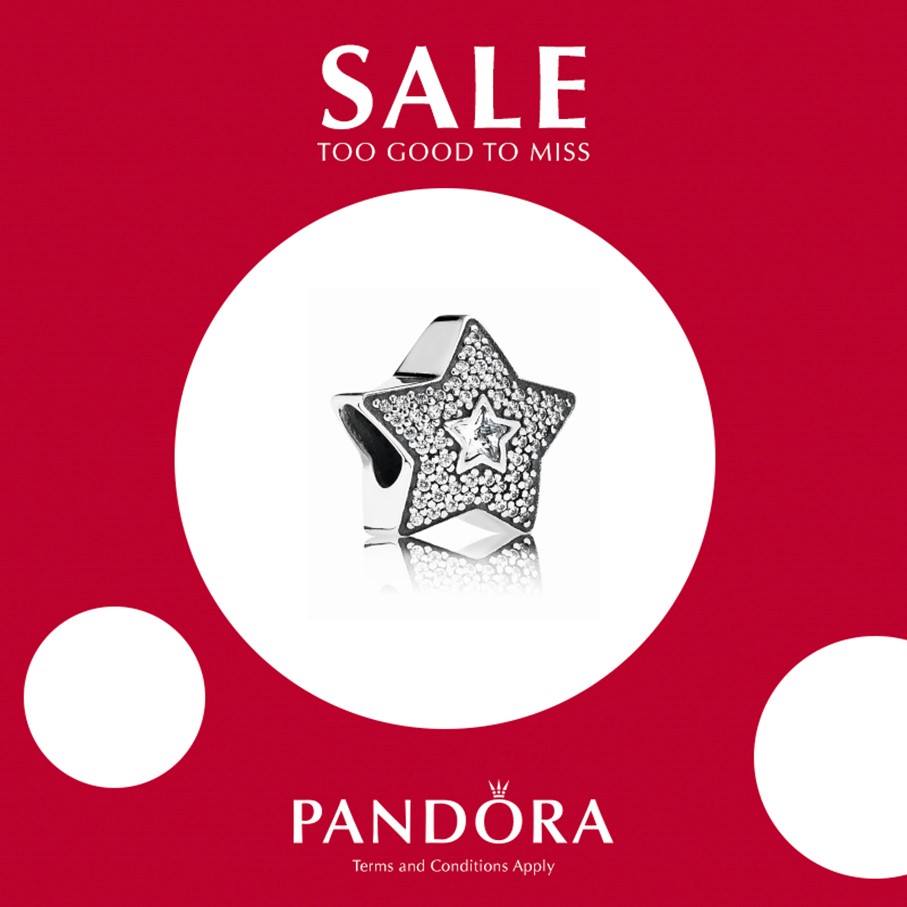 Openwork Silver Charm with Clear Cubic Zirconia – 791733CZ
Before – RM289
After Discount – RM173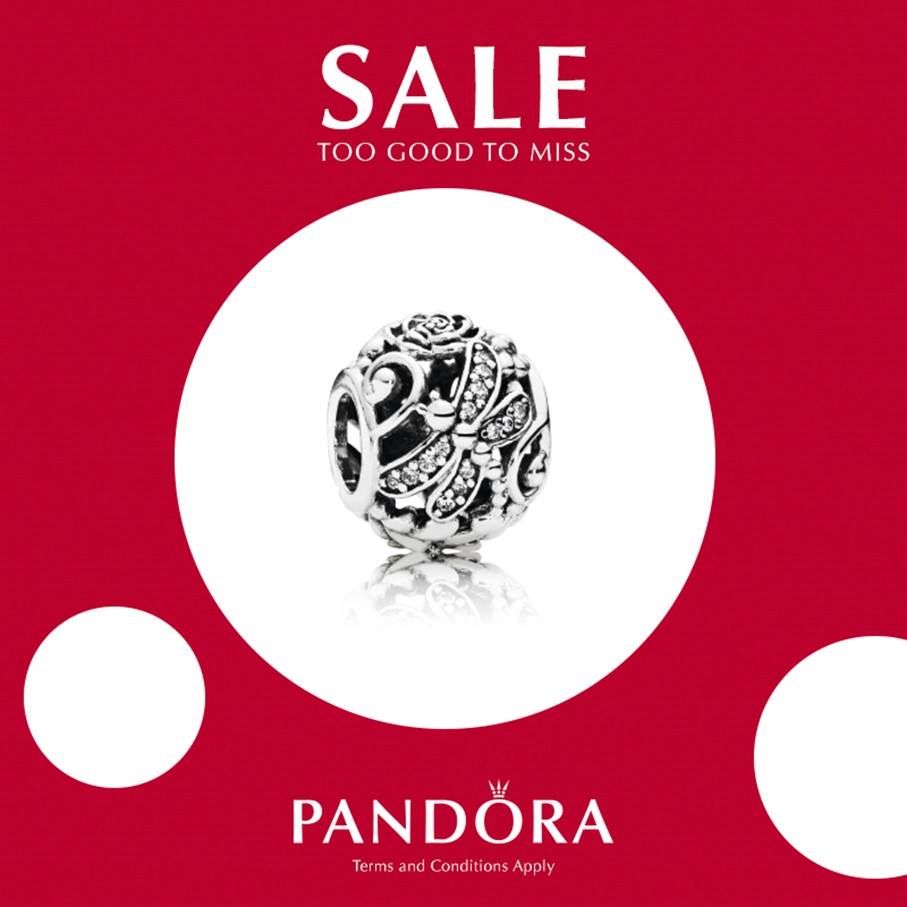 Swan Silver Charm with Clear Cubic Zirconia – 791732CZ
Before – RM289
After Discount – RM173
Lavender Fluttering Butterflies Charm – 791483EN66
Before – RM229
After Discount – RM137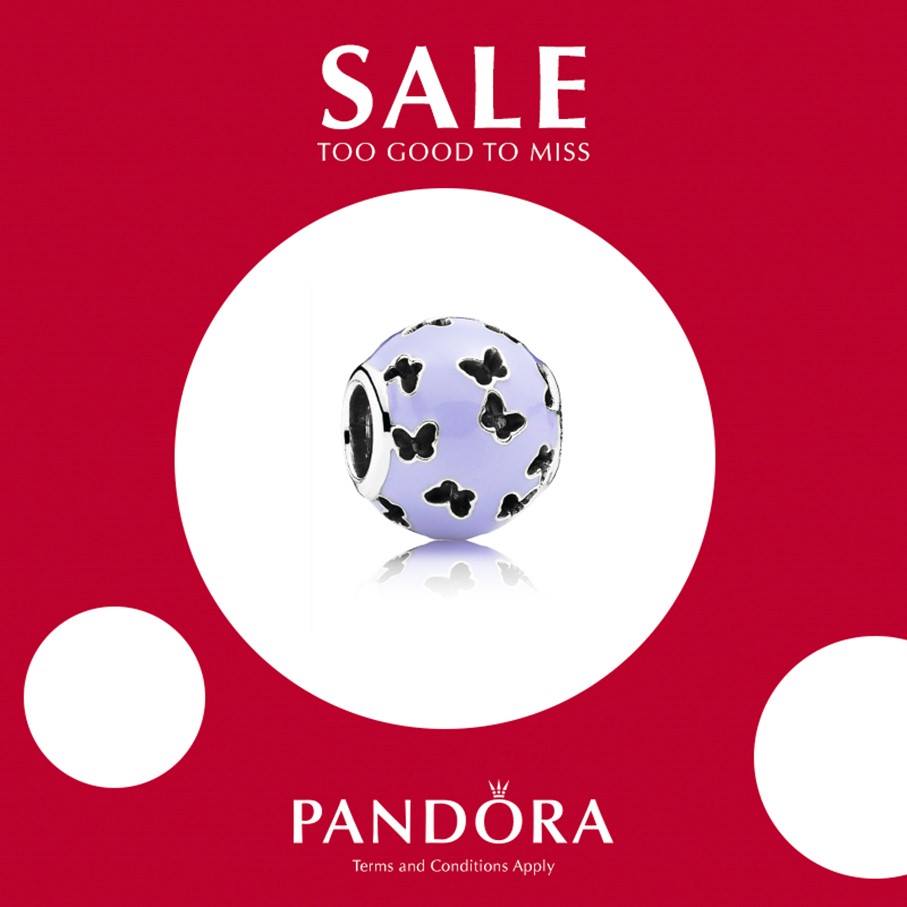 Floral Openwork Charm – 791373
Before – RM329
After Discount – RM197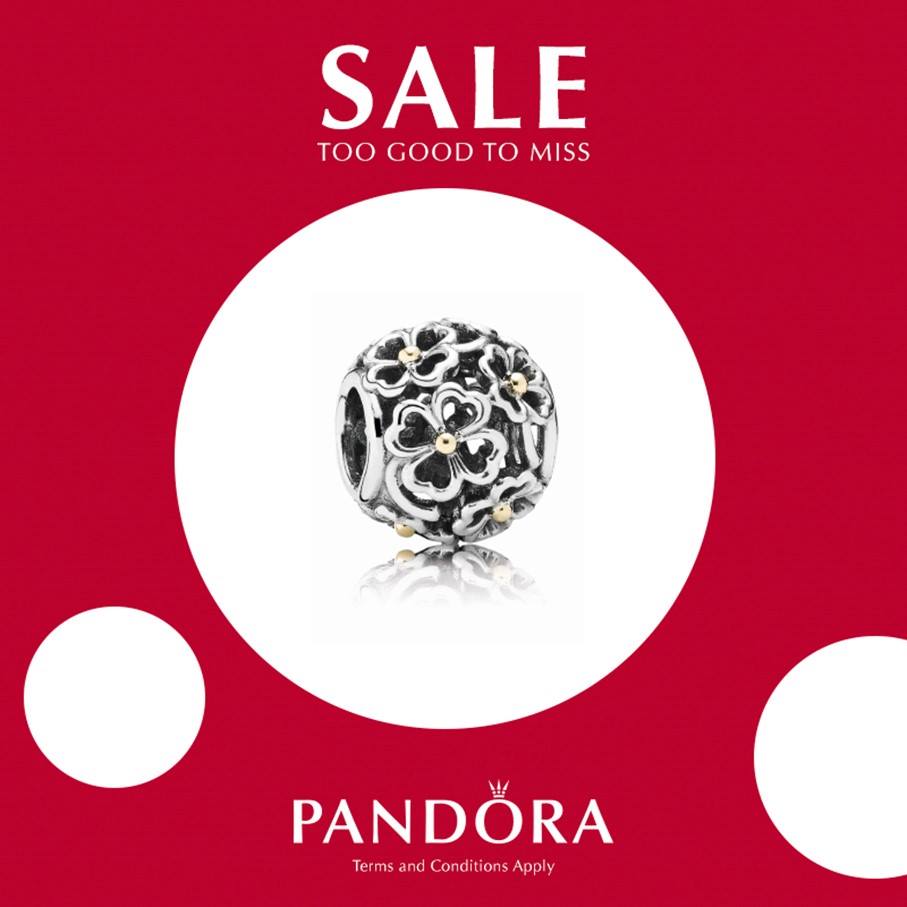 Dazzling Daisy Meadow Charm – 791492CZ
Before – RM289
After Discount – RM173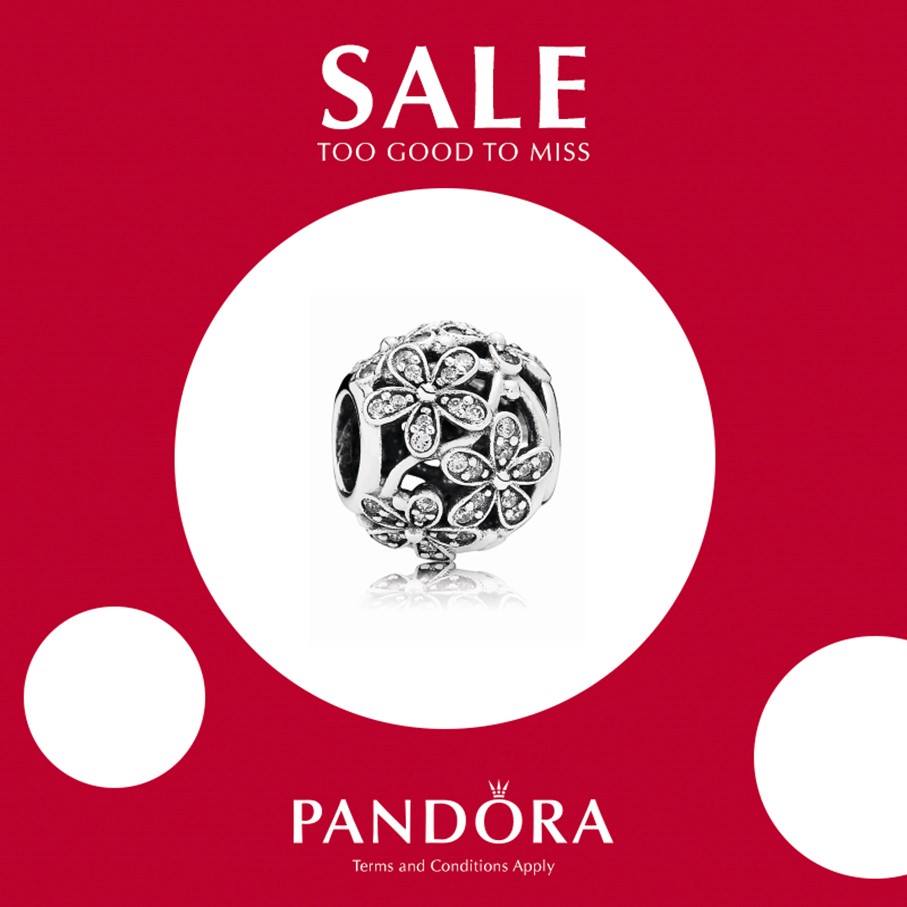 Cat Bowl Silver Charm with Cubic Zirconia – 791716CZ
Before – RM189
After Discount – RM113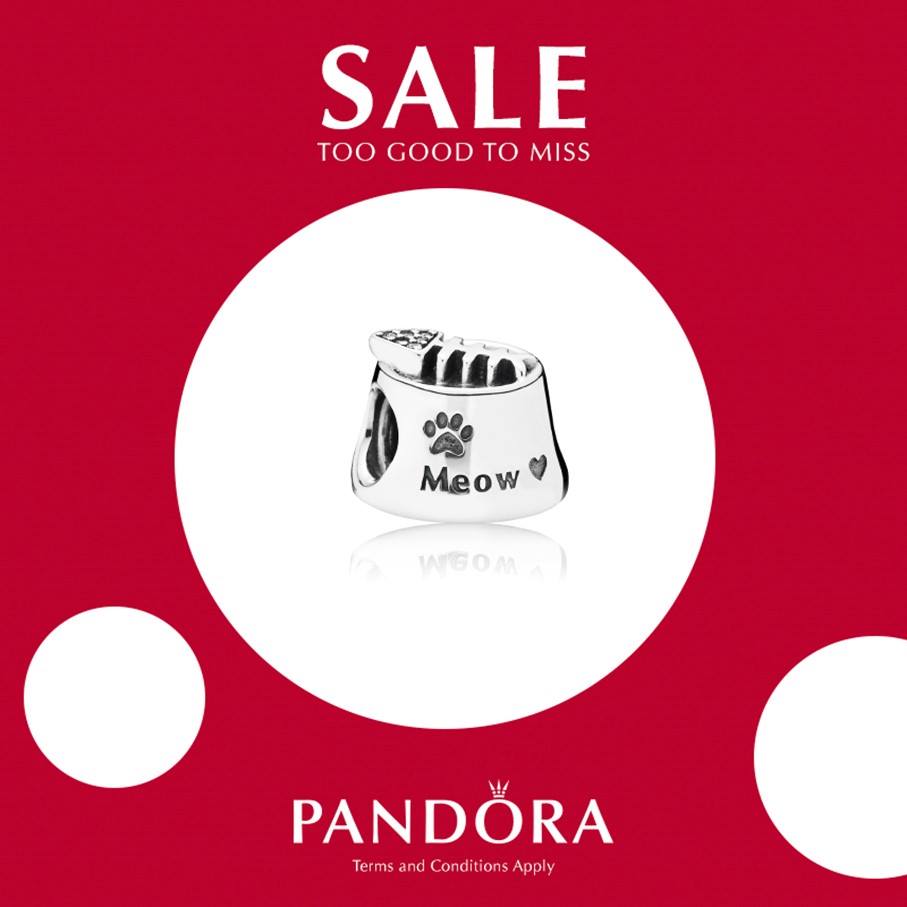 Luminous Florals Charm – 791894MOP
Before – RM329
After Discount – RM197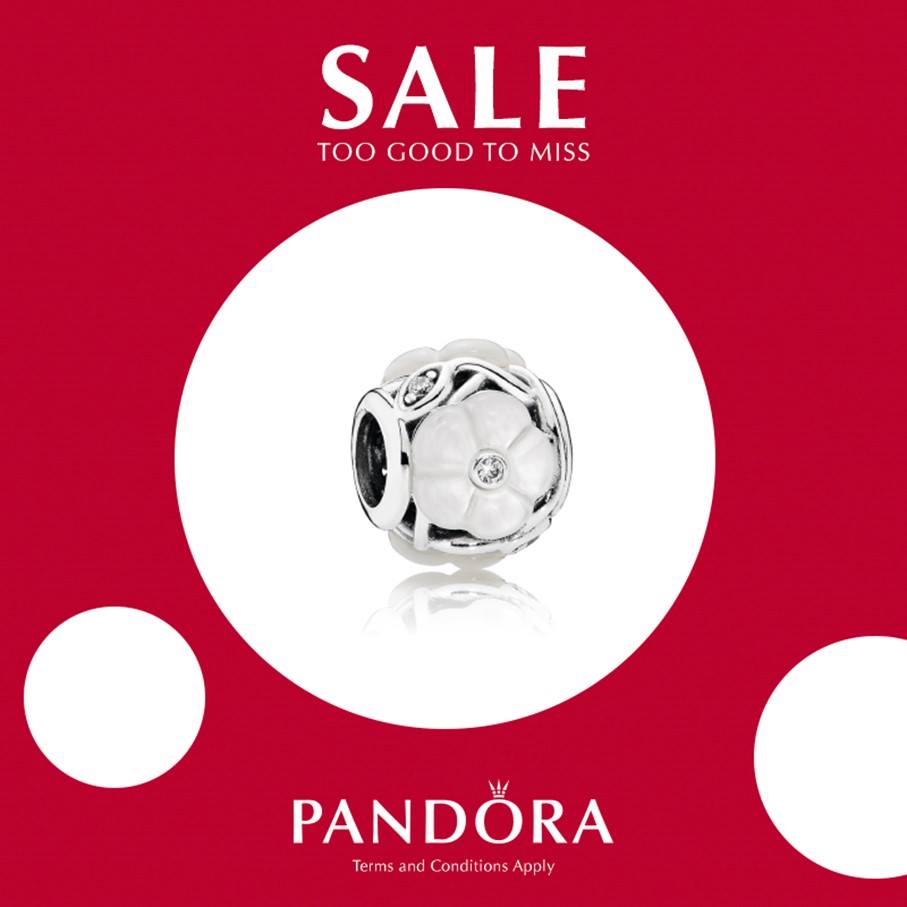 Pink With Love Charm
Before – RM329
After Discount – RM197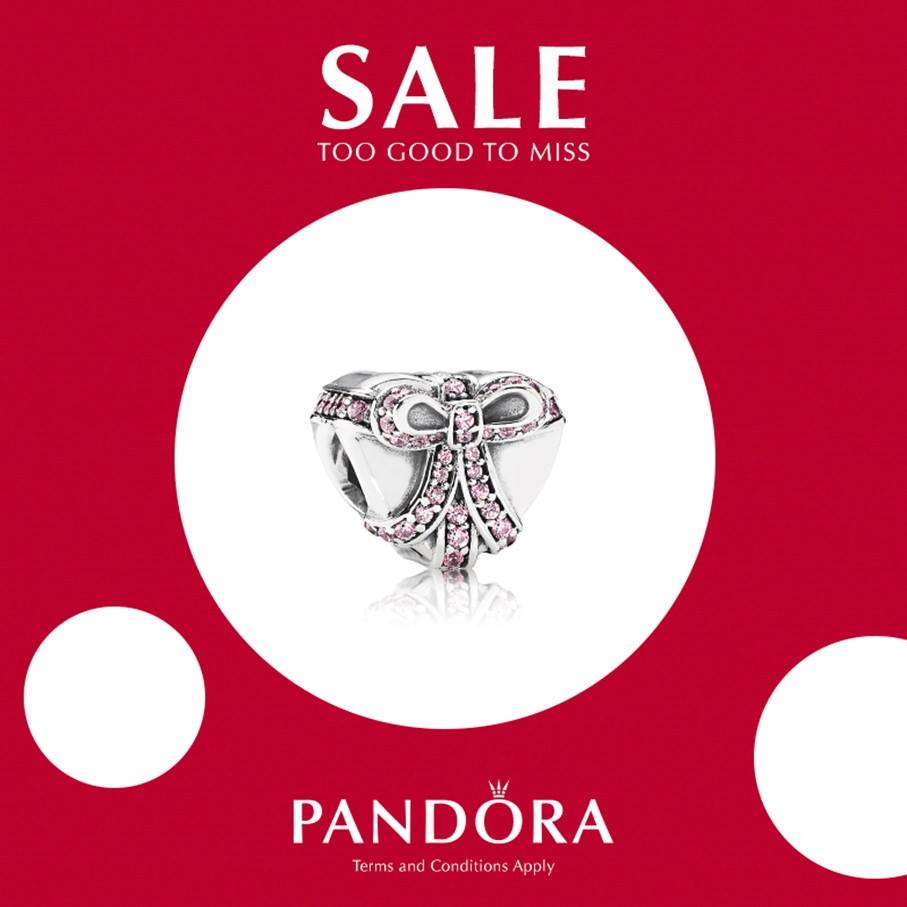 Abstract Silver Spacer with Opalescent White Crystal – 791724NOW
Before – RM139
After Discount – RM83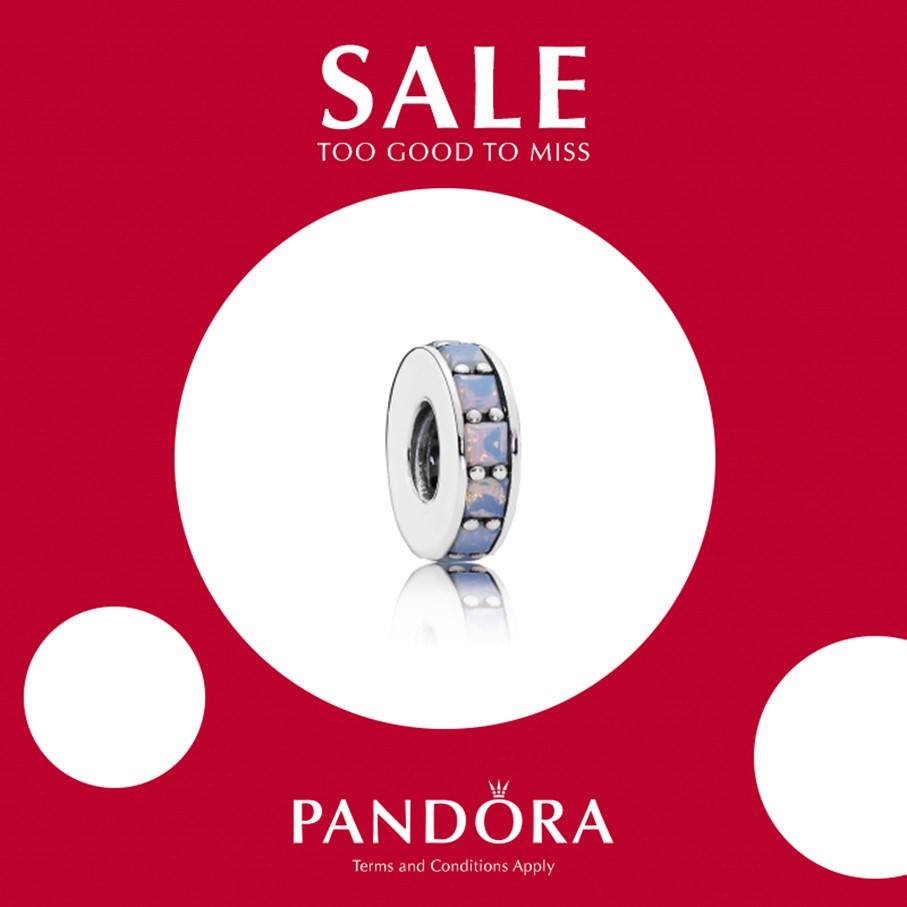 Sensitivity Essence Collection Charm – 796066PCZ
Before – RM229
After Discount – RM137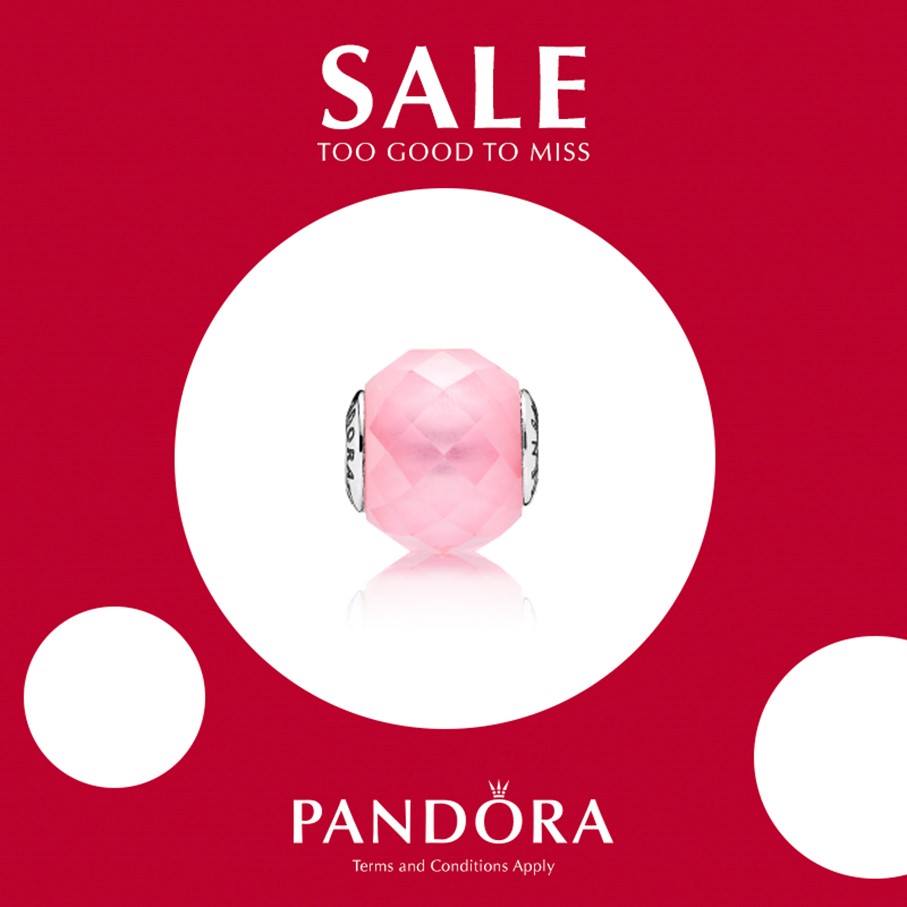 Prosperity Essence Collection Charm – 796061NGC
Before – RM329
After Discount – RM197
Heart Silver Spacer with Silver Enamel – 791775EN23
Before – RM139
After Discount – RM89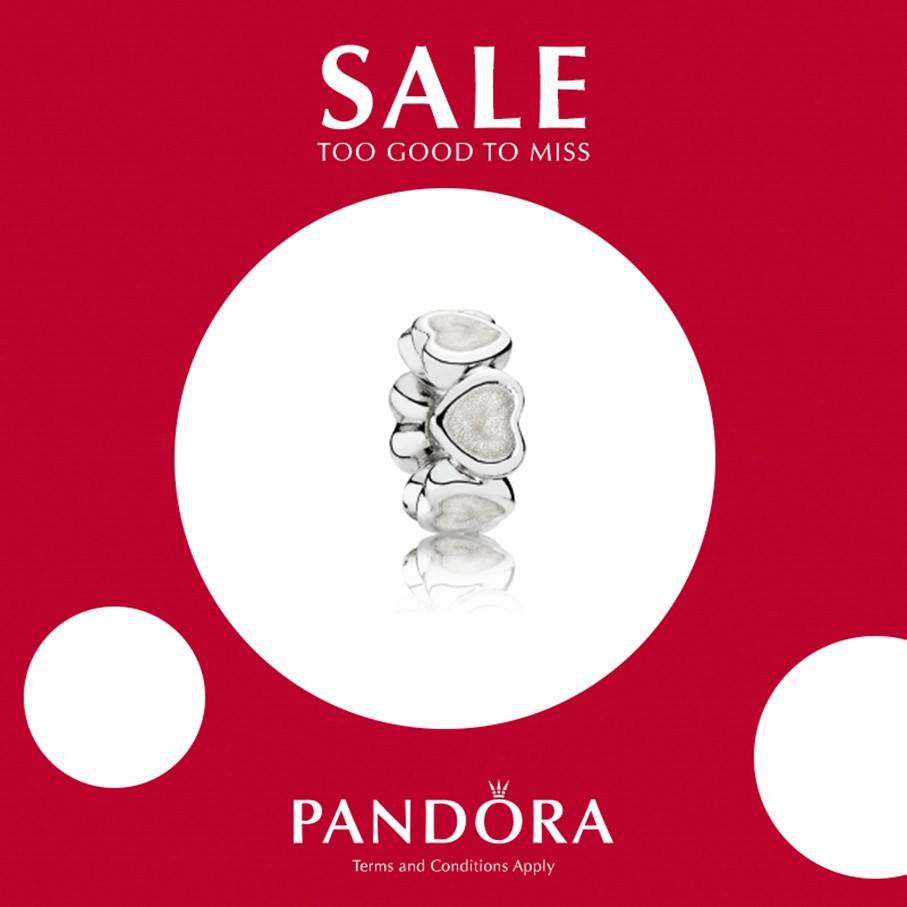 Carol Singers Charm – 791403
Before – RM189
After Discount – RM113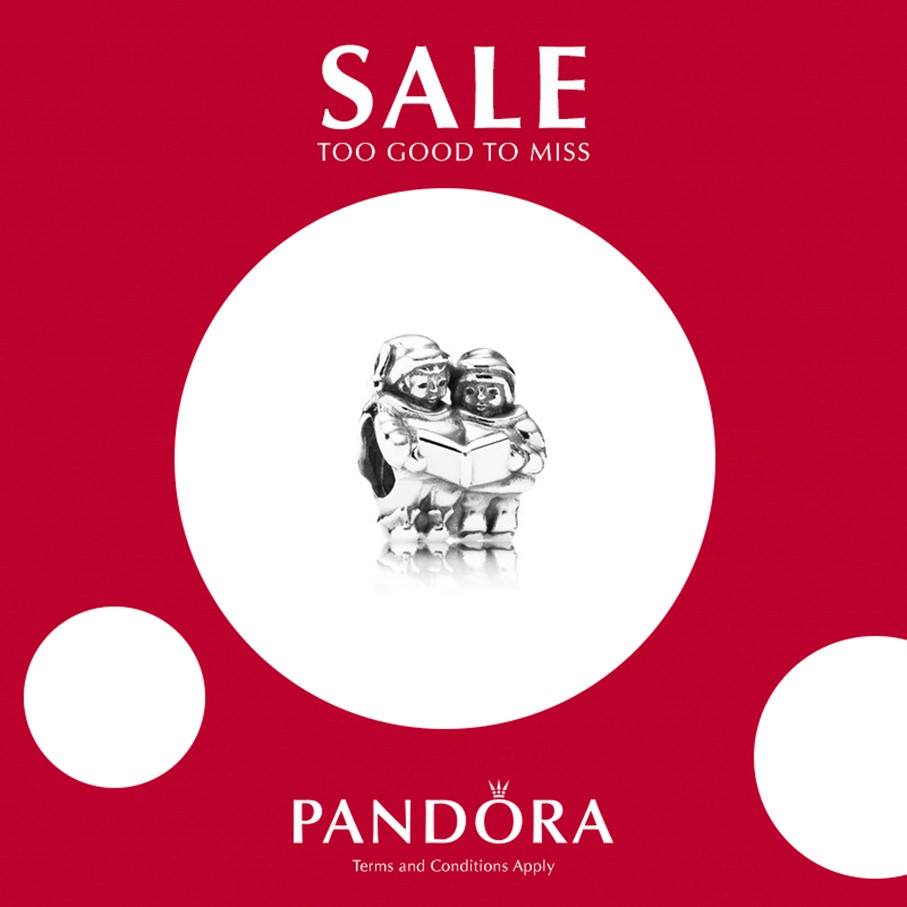 Heart Silver Charm with Clear Cubic Zirconia – 791816CZ
Before – RM229
After Discount – RM137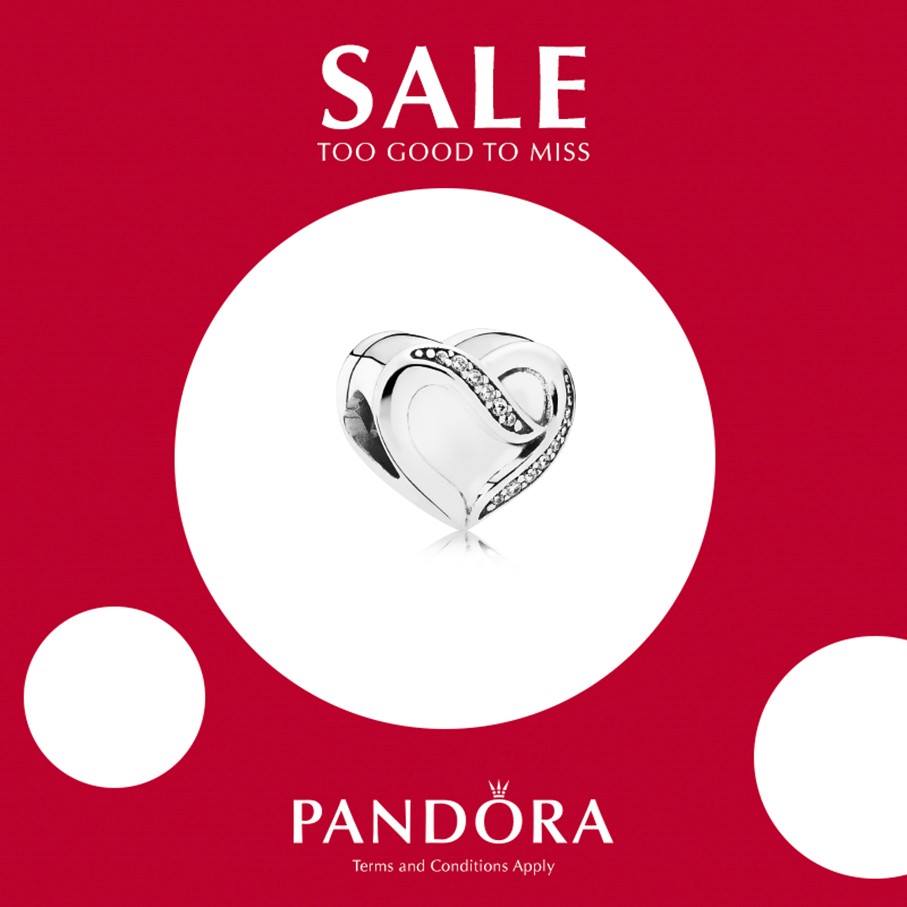 Openwork Bow Silver Charm with Soft Pink Enamel – 791778EN40
Before – RM229
After Discount – RM137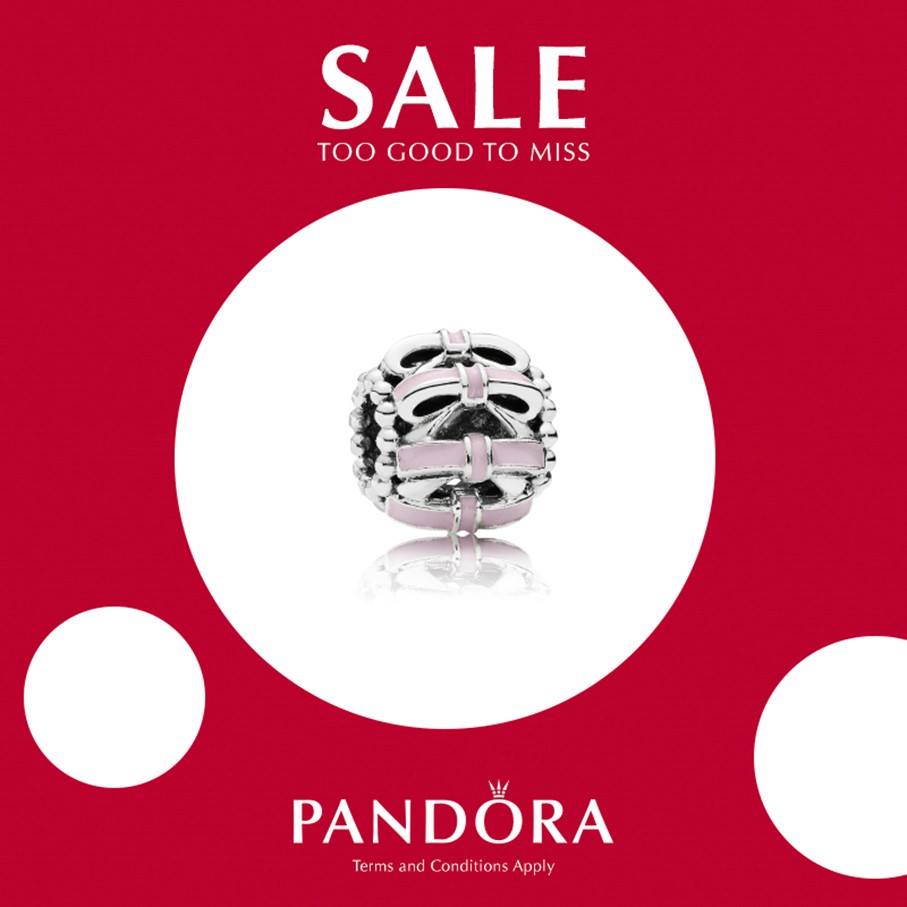 Fairy and Mushroom Silver Charm – 791734
Before – RM189
After Discount – RM113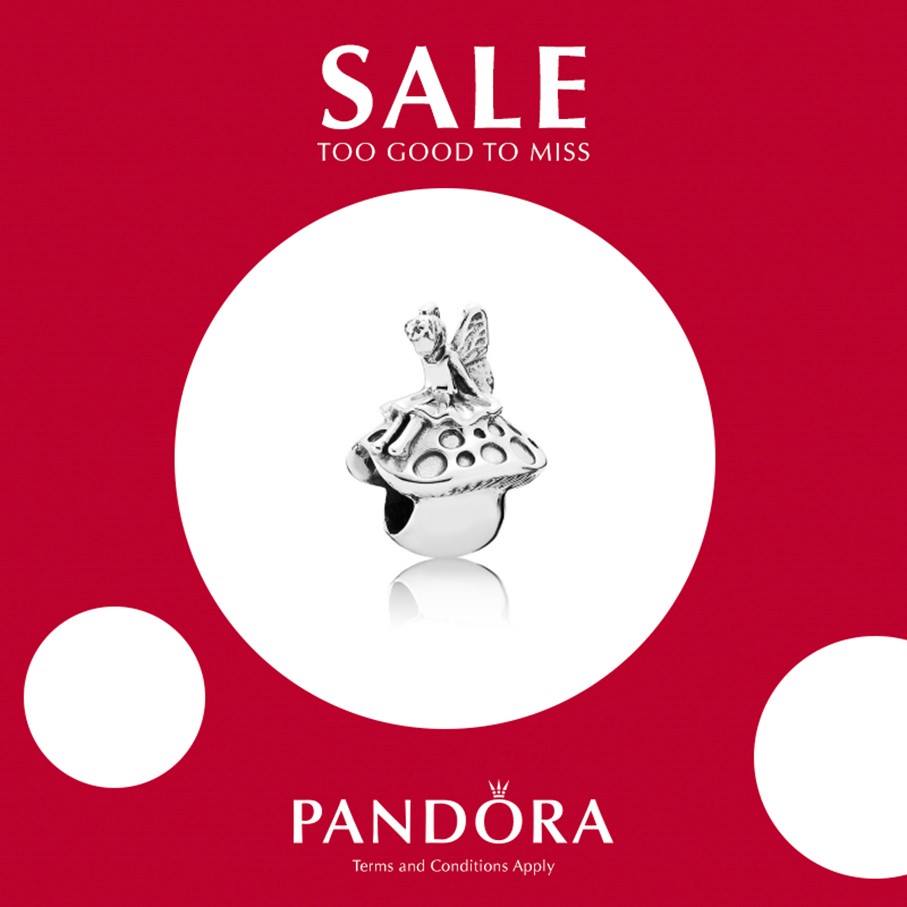 Fluttering Butterflies – 791844CZ
Before – RM229
After Discount – RM137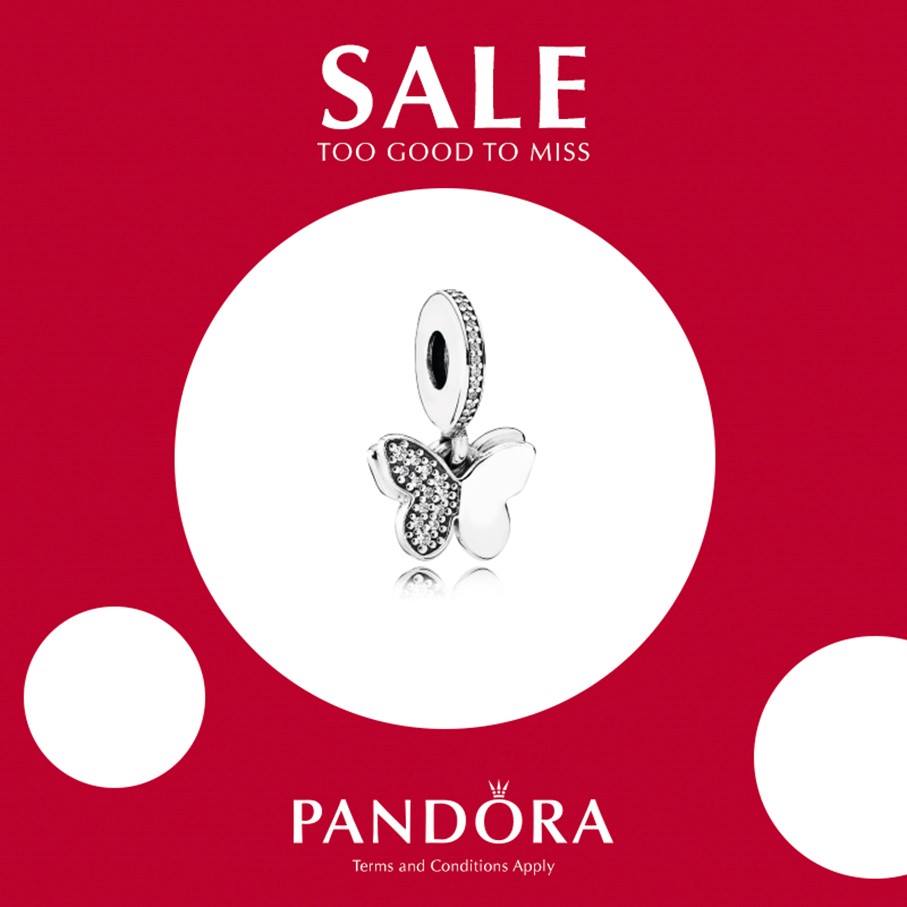 Abstract Silver Charm with Faceted Blush Pink Crystal – 791729NBP
Before – RM189
After Discount – RM113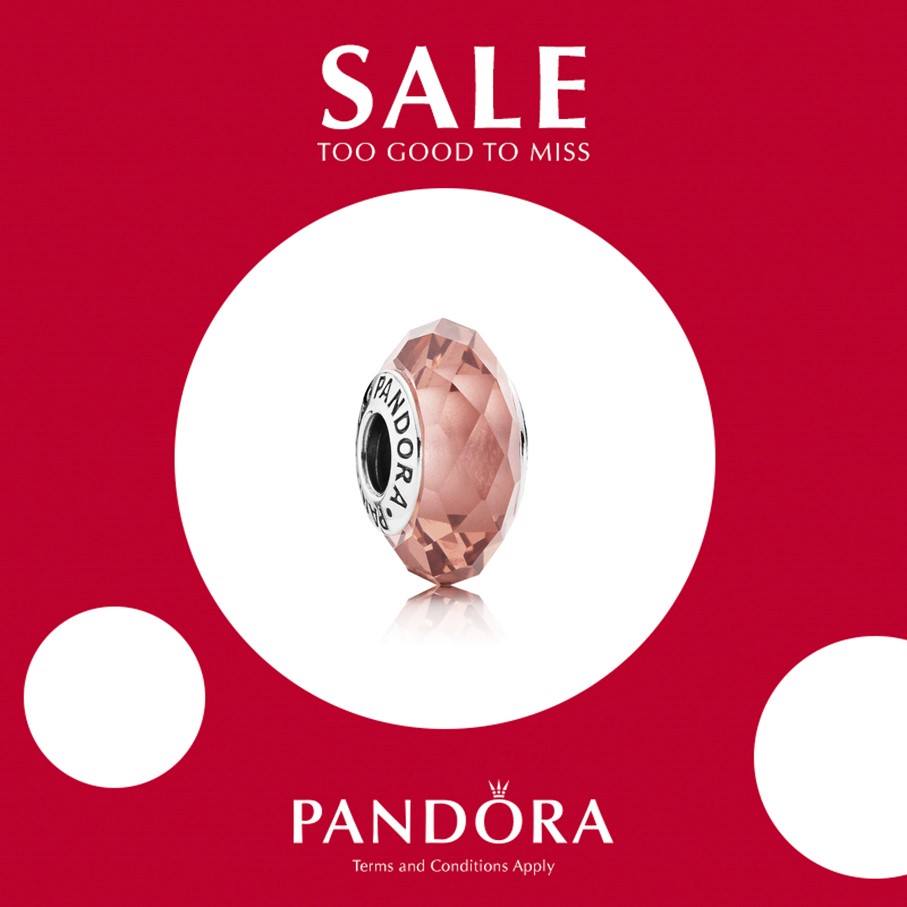 Purple Shimmering Droplets – 791755CFP
Before – RM329
After Discount – RM197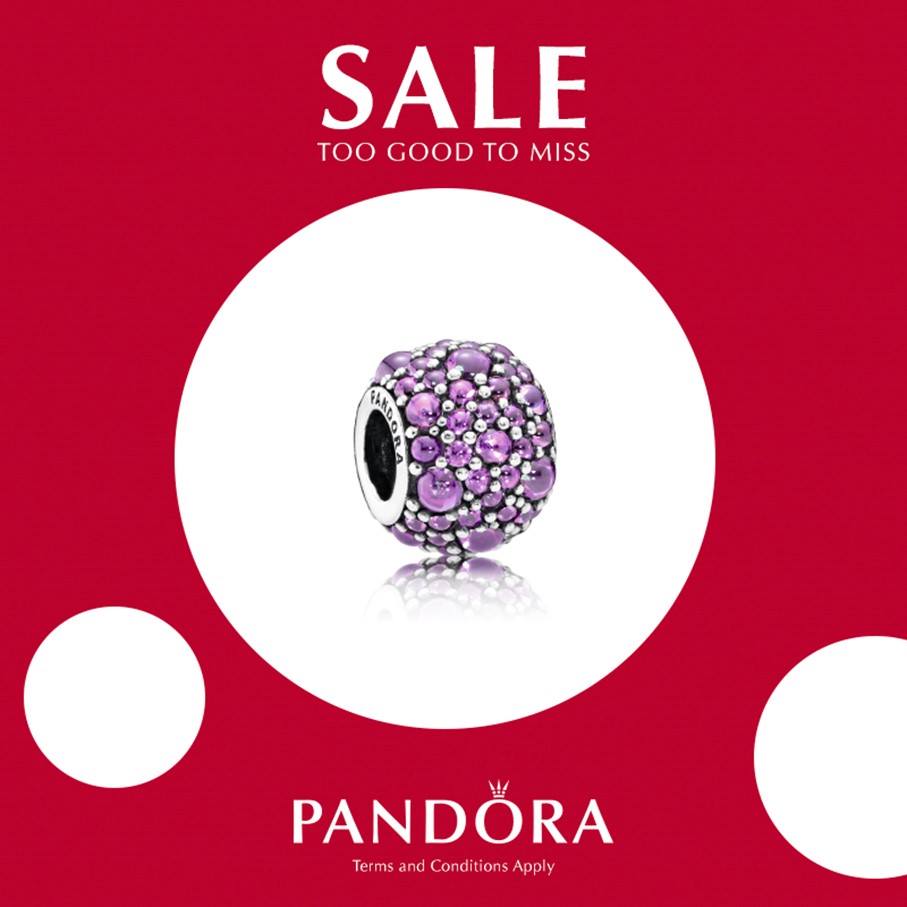 Essence Faith Charm – 796006SAM
Before – RM189
After Discount – RM113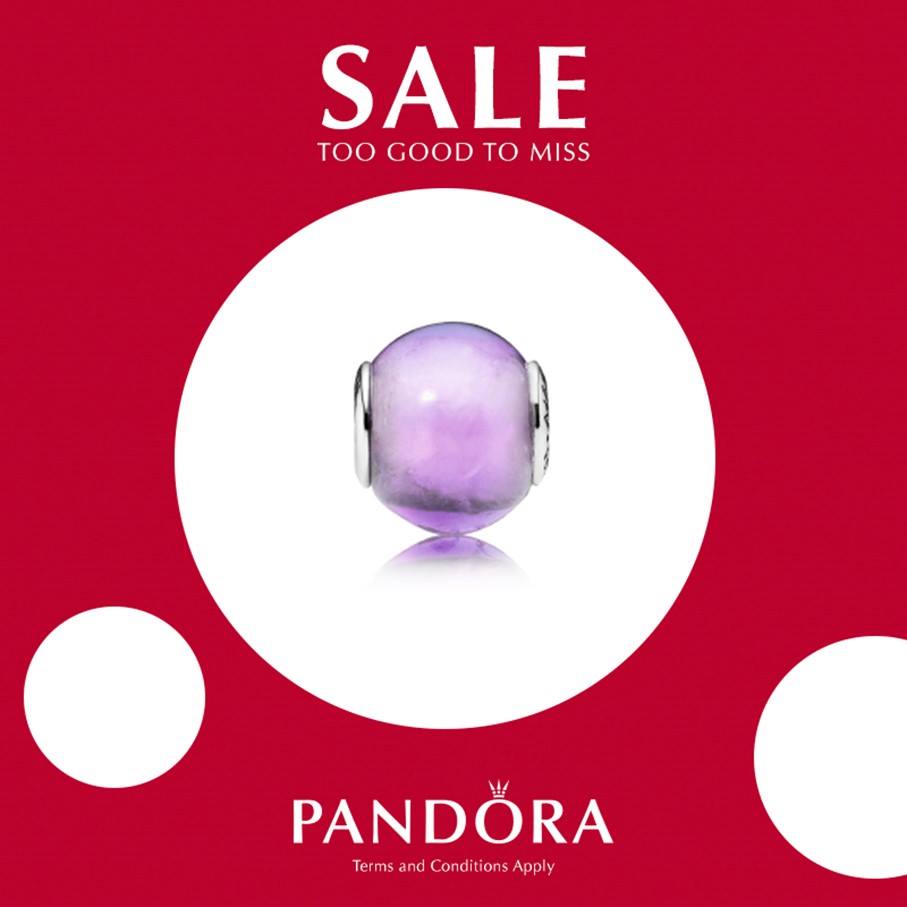 Love & Friendship – 791955PCZ
Before – RM229
After Discount – RM137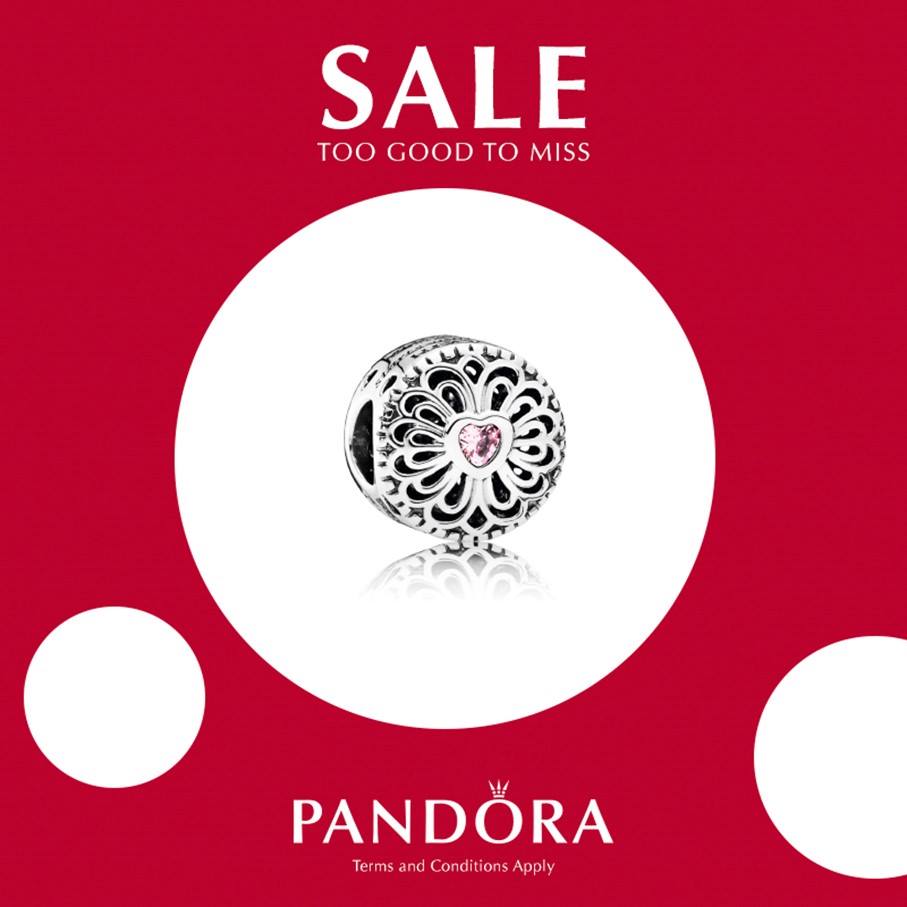 I Love Pets Silver Charm with Silver Enamel and Cubic Zirconia – 791712CZ
Before – RM289
After Discount – RM173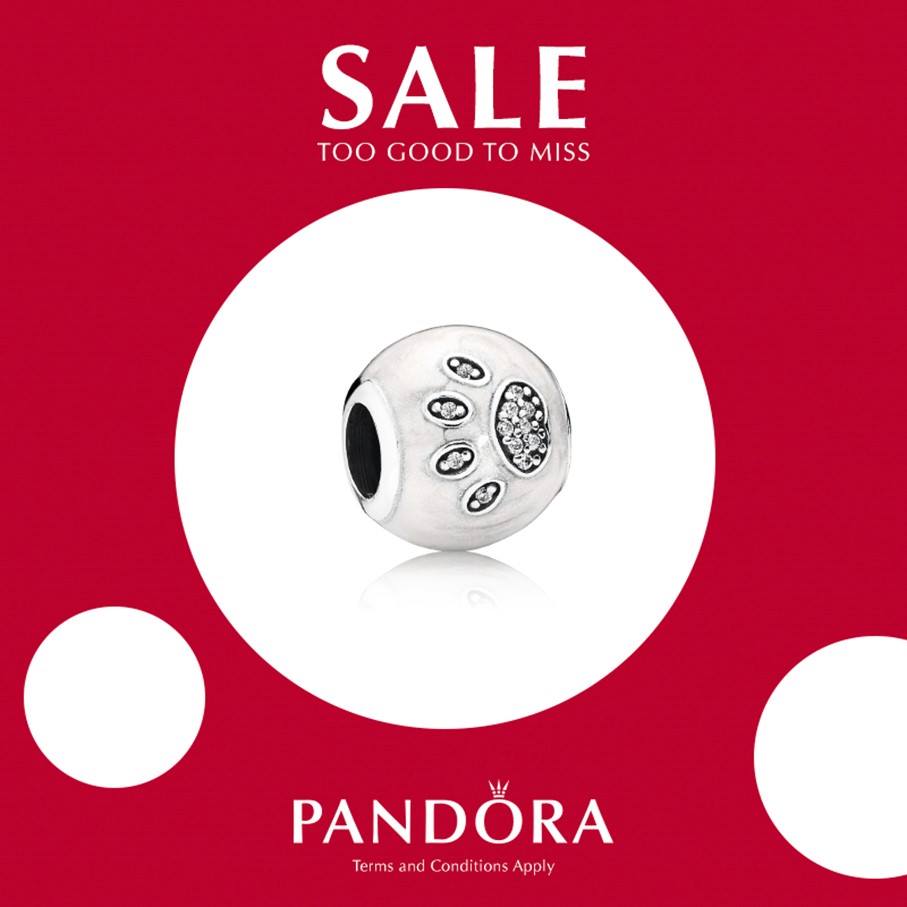 Essence Health Charm – 796015
Before – RM139
After Discount – RM83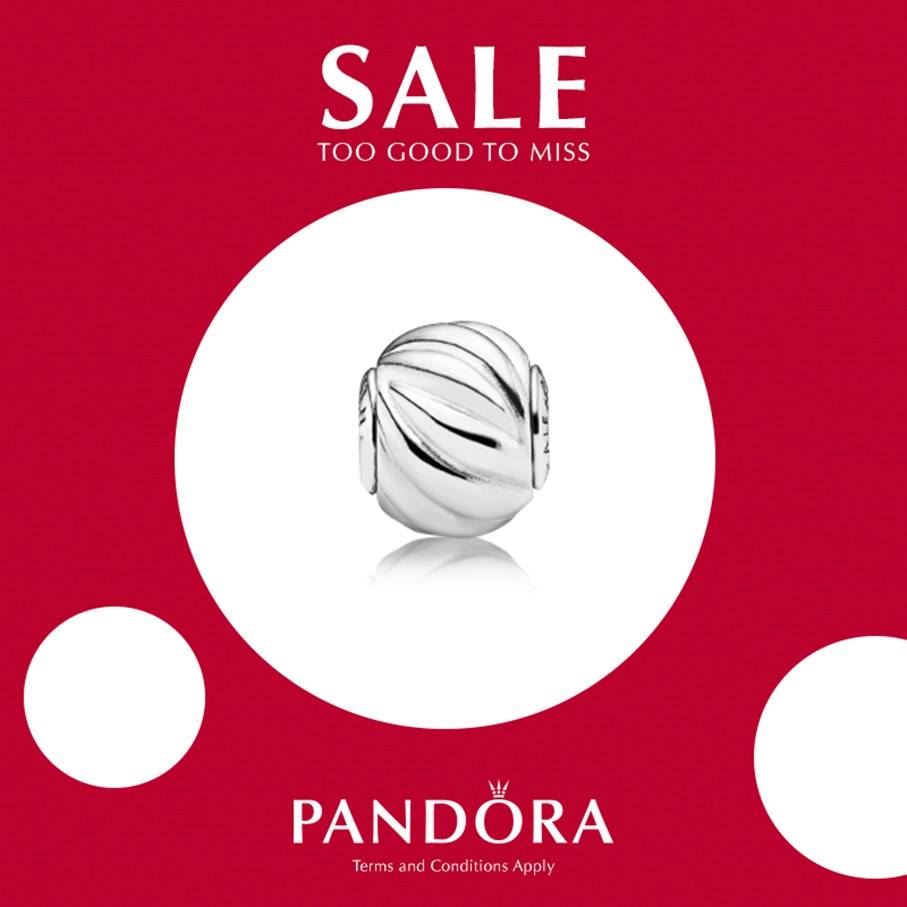 Bear Hug Charm – 791395
Before – RM329
After Discount – RM197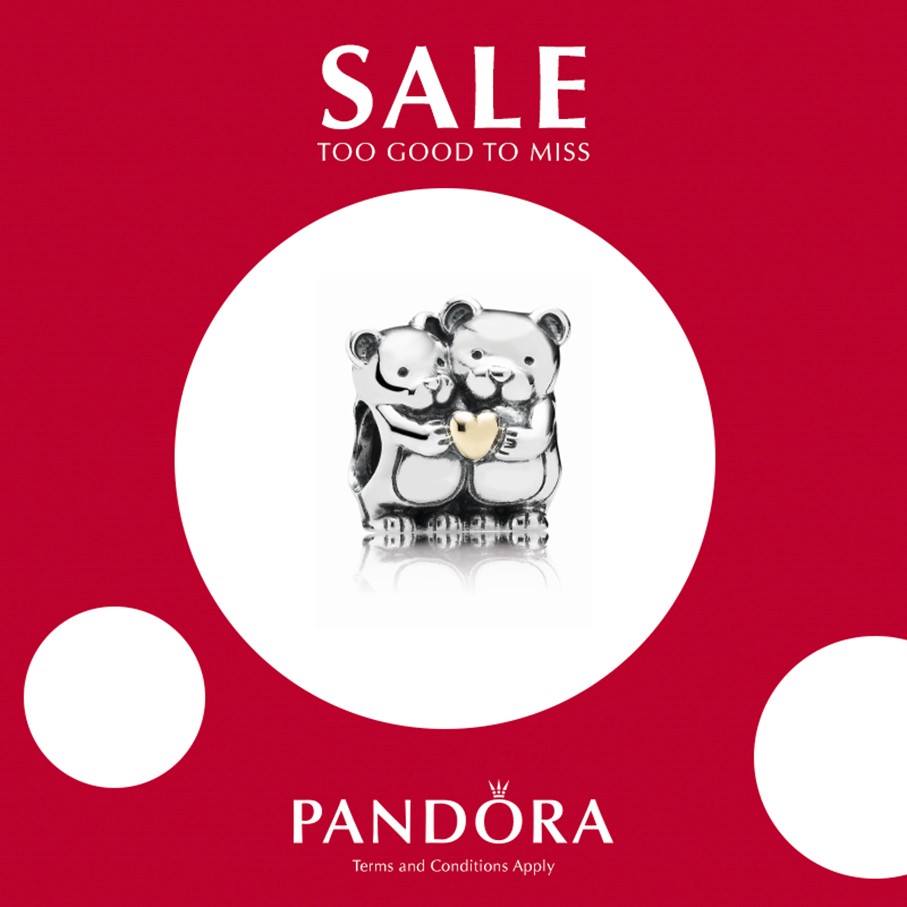 Floral Dangle in 14k with Silver and Clear Cubic Zirconia – 791757CZ
Before – RM619
After Discount – RM371
Angel Charm – 750419
Before – RM2399
After Discount – RM1439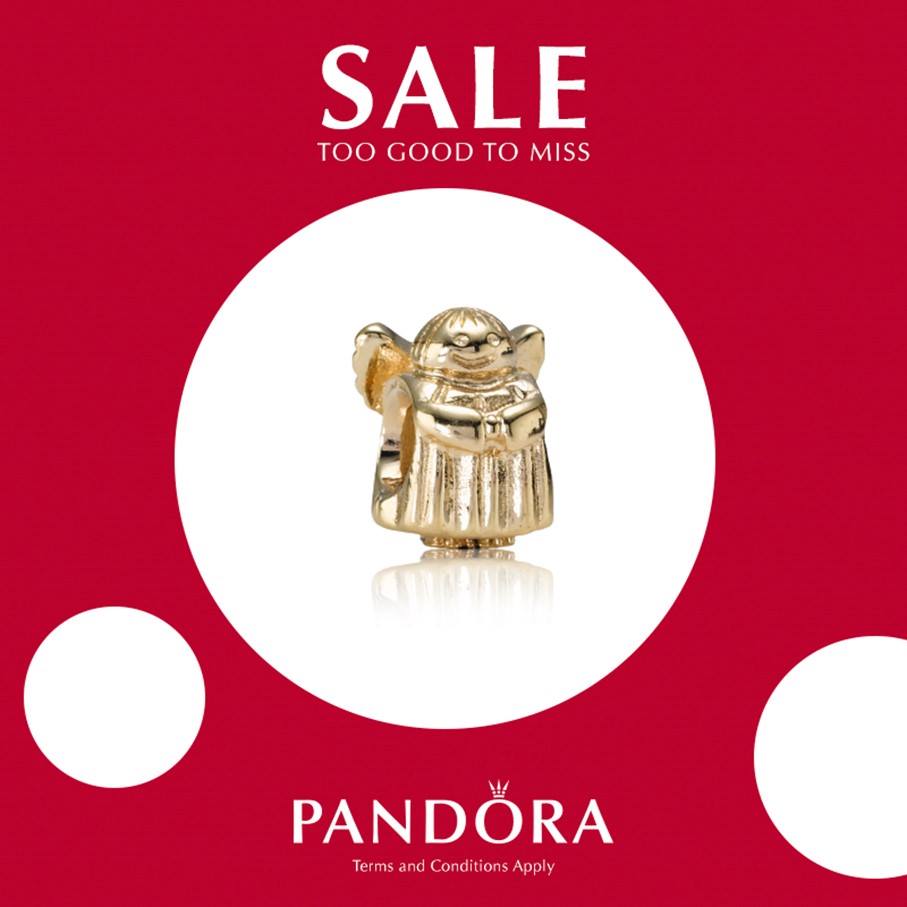 Tropicana Openwork Charm – 750834
Before – RM1479
After Discount – RM887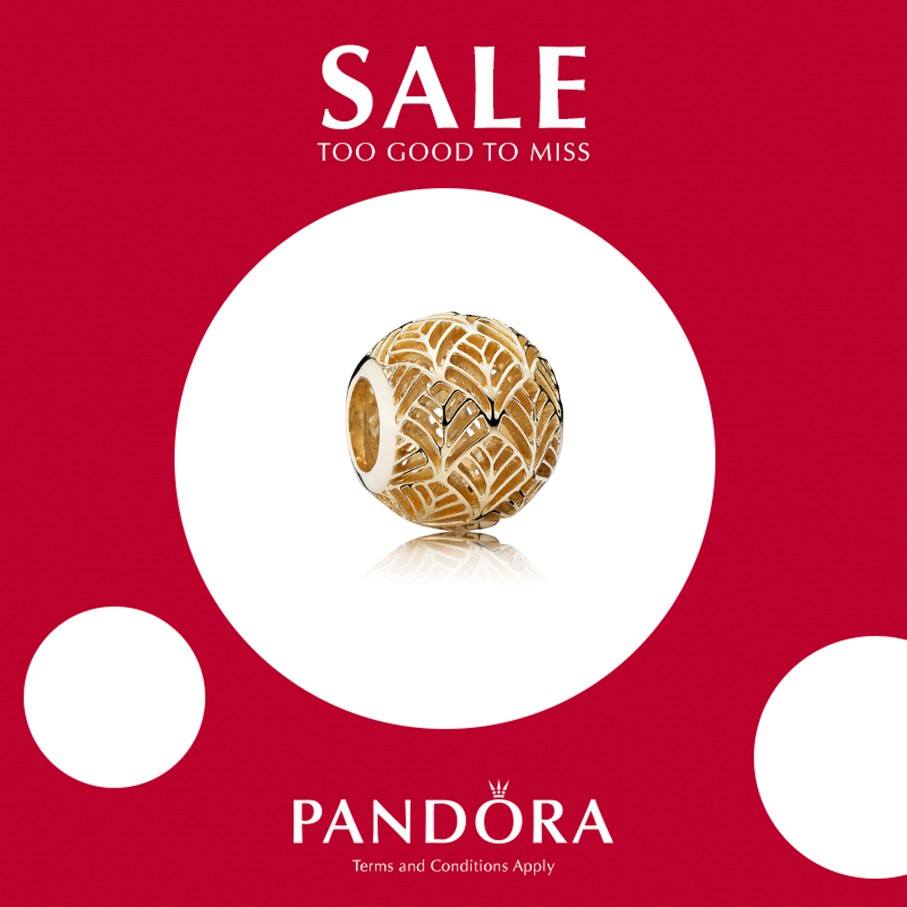 Abstract Charm in 14k with Clear Cubic Zirconia – 750841CZ
Before – RM1659
After Discount – RM995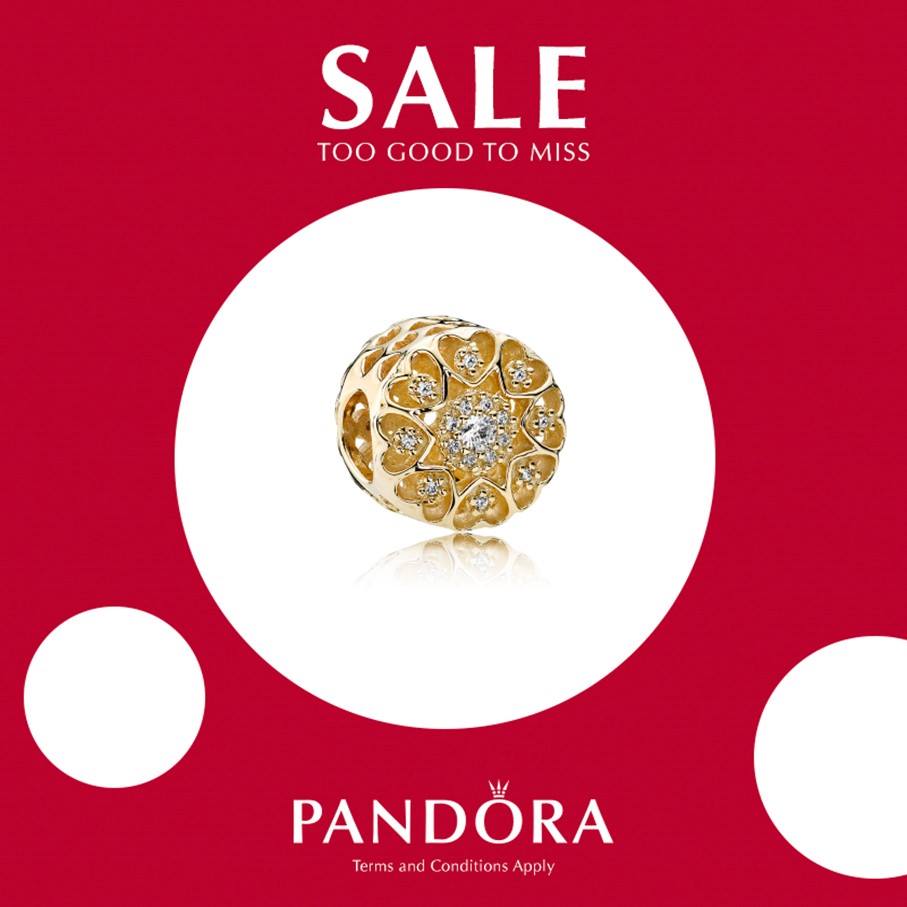 Pink Oriental Blossom Earrings – 290647PCZ
Before – RM229
After Discount – RM137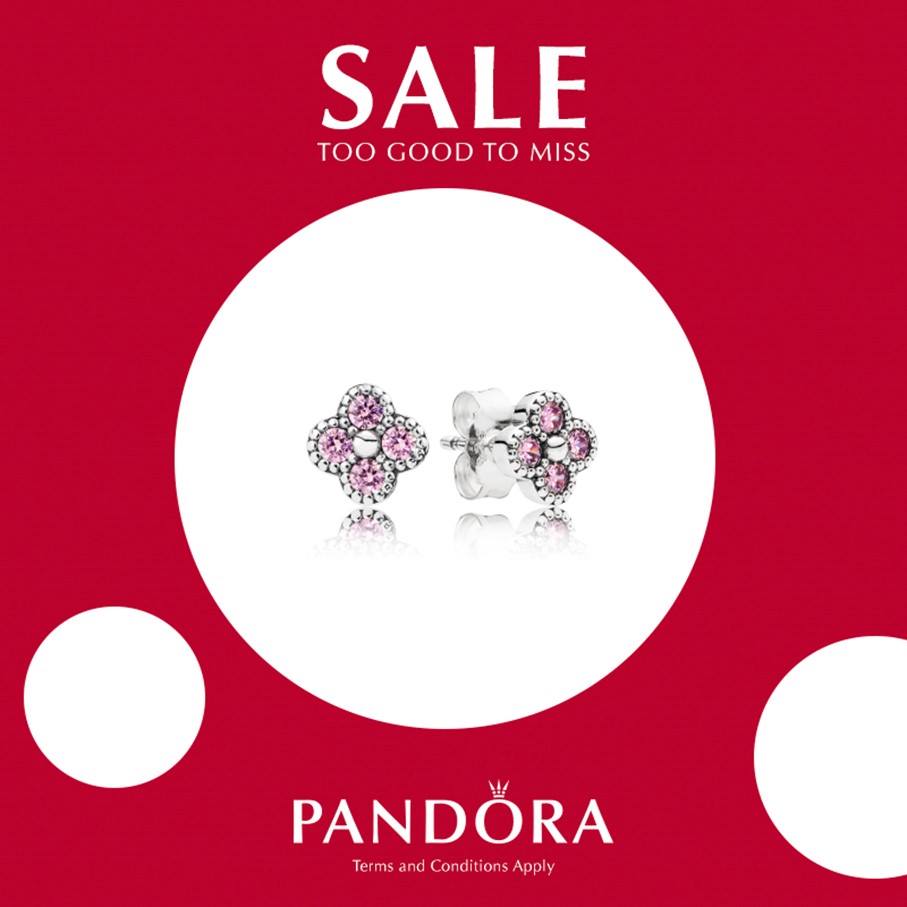 Oriental Blossom – 290647CZ
Before – RM229
After Discount – RM137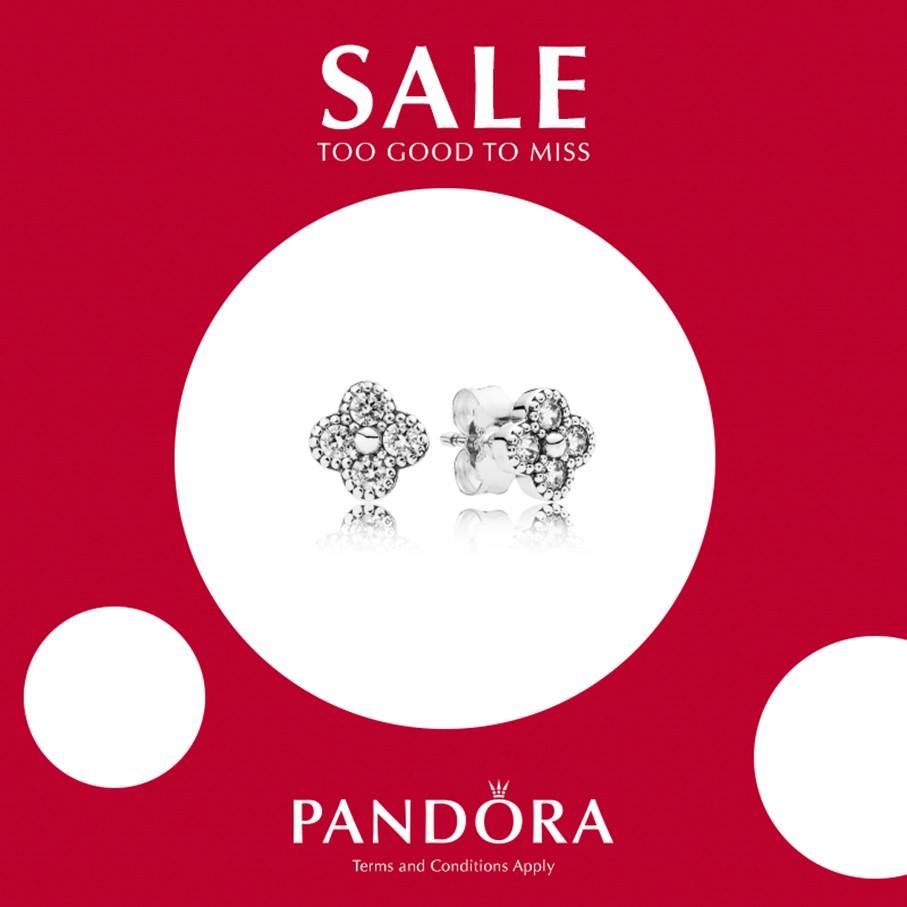 Eternal Elegance Earrings – 290742CZ
Before – RM379
After Discount – RM227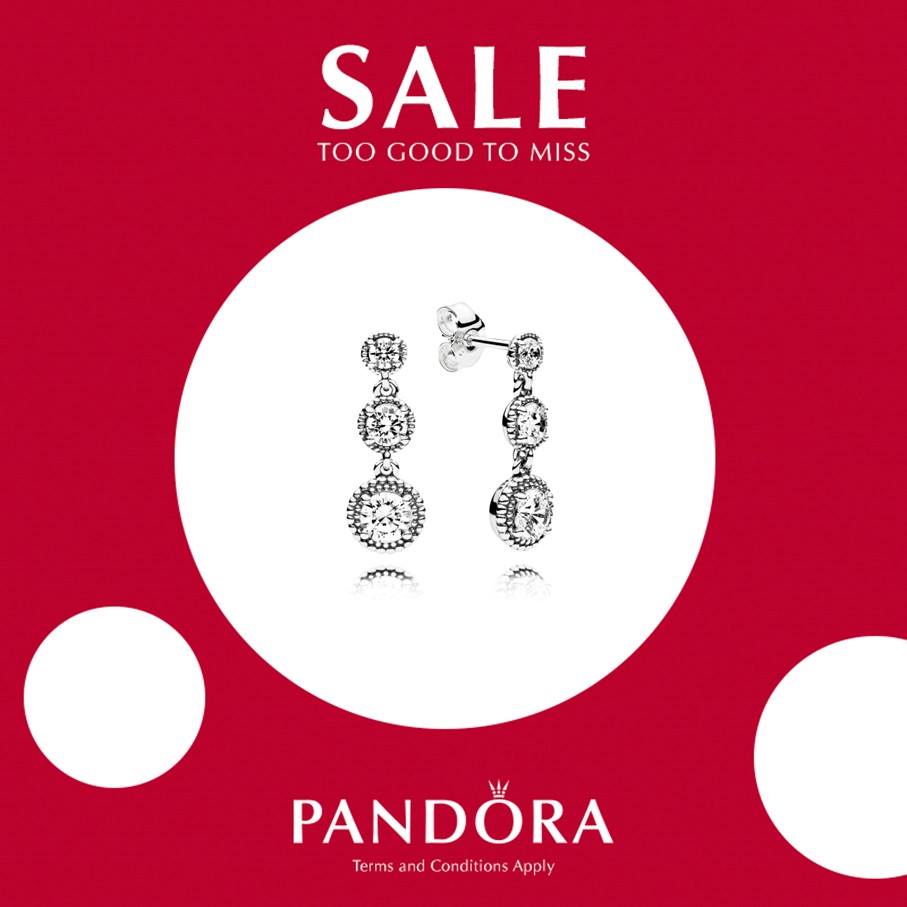 Alluring Brilliant Marquise – 290724CZ
Before – RM419
After Discount – RM251
Fluttering Butterflies Earrings – 290693CZ
Before – RM219
After Discount – RM131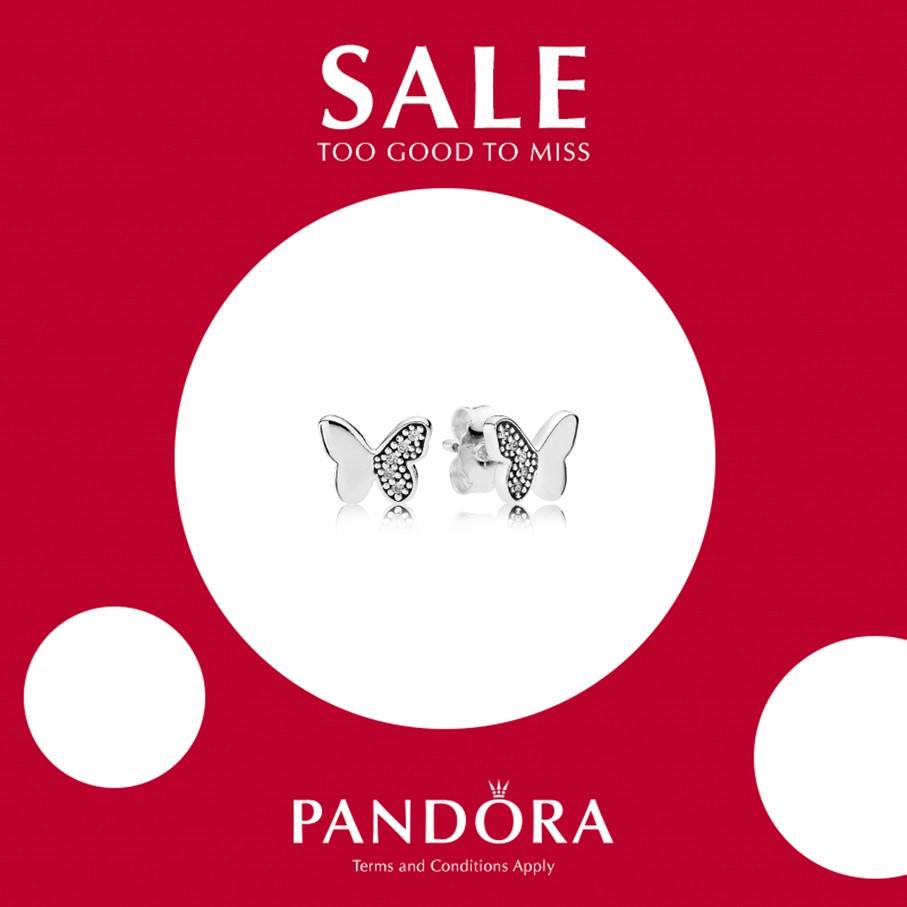 Luminous Floral Pendant – 390386MOP
Before – RM289
After Discount – RM173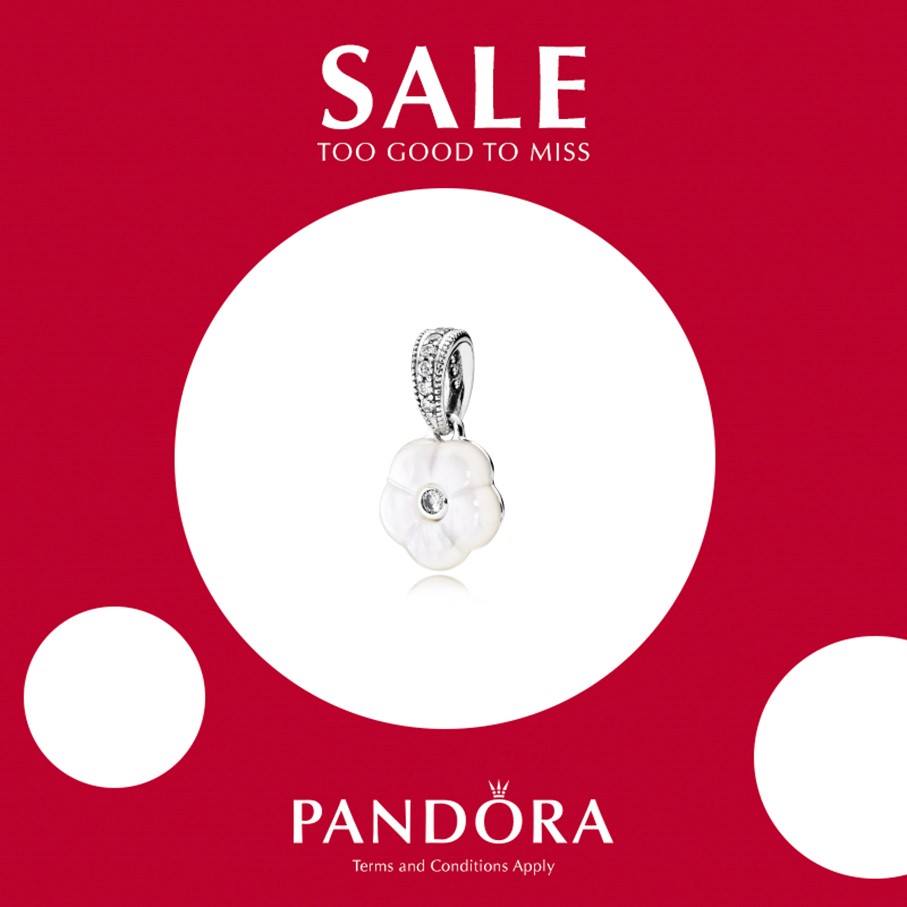 Patterns of Frost Pendant – 390391NMBMX
Before – RM289
After Discount – RM173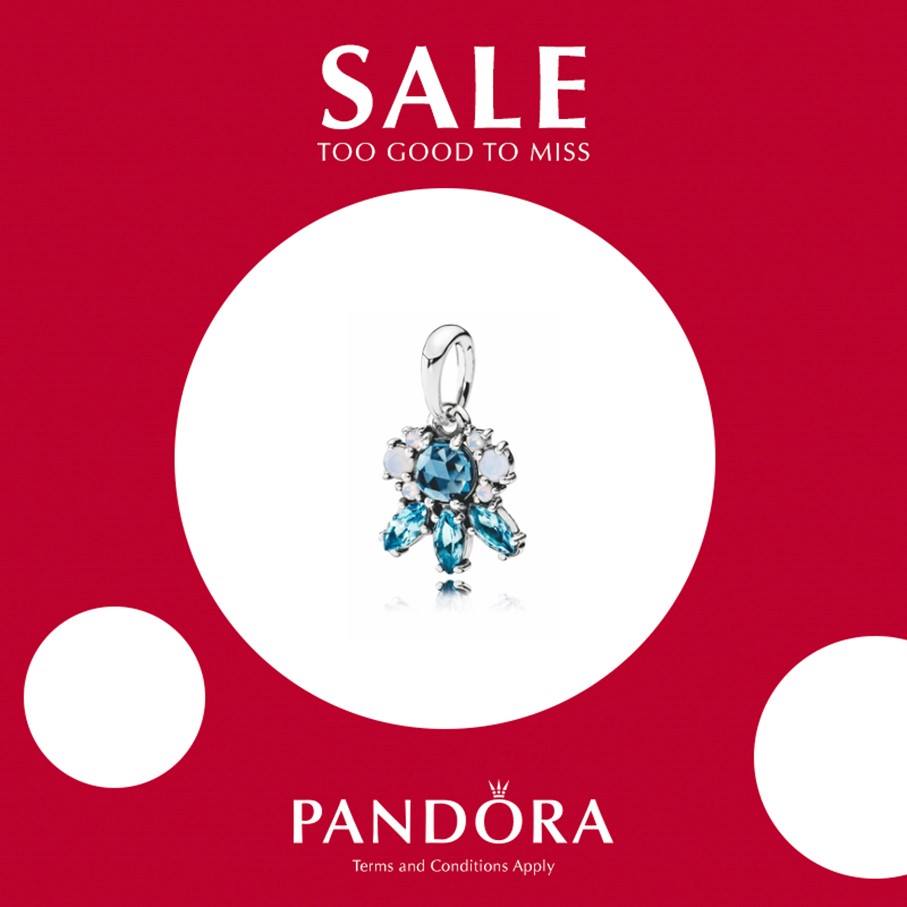 Cosmic Stars Pendant Necklace – 390360CZ
Before – RM659
After Discount – RM395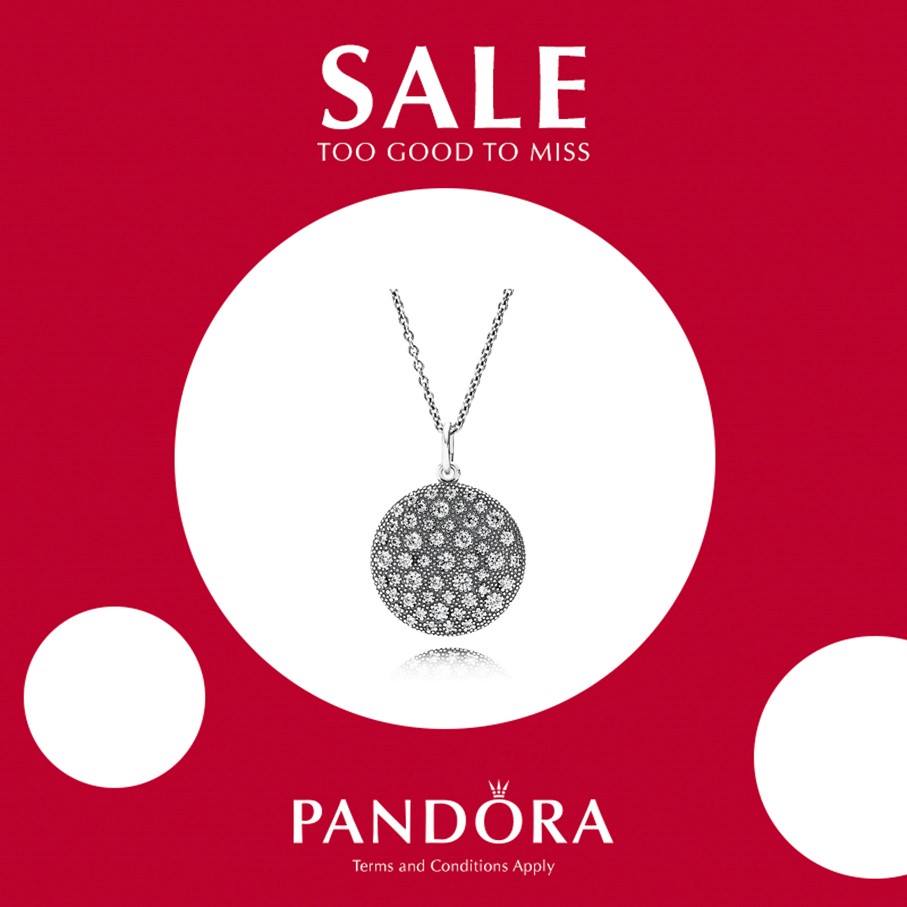 Tropical Palm Necklace – 390370CZ
Before – RM619
After Discount – RM371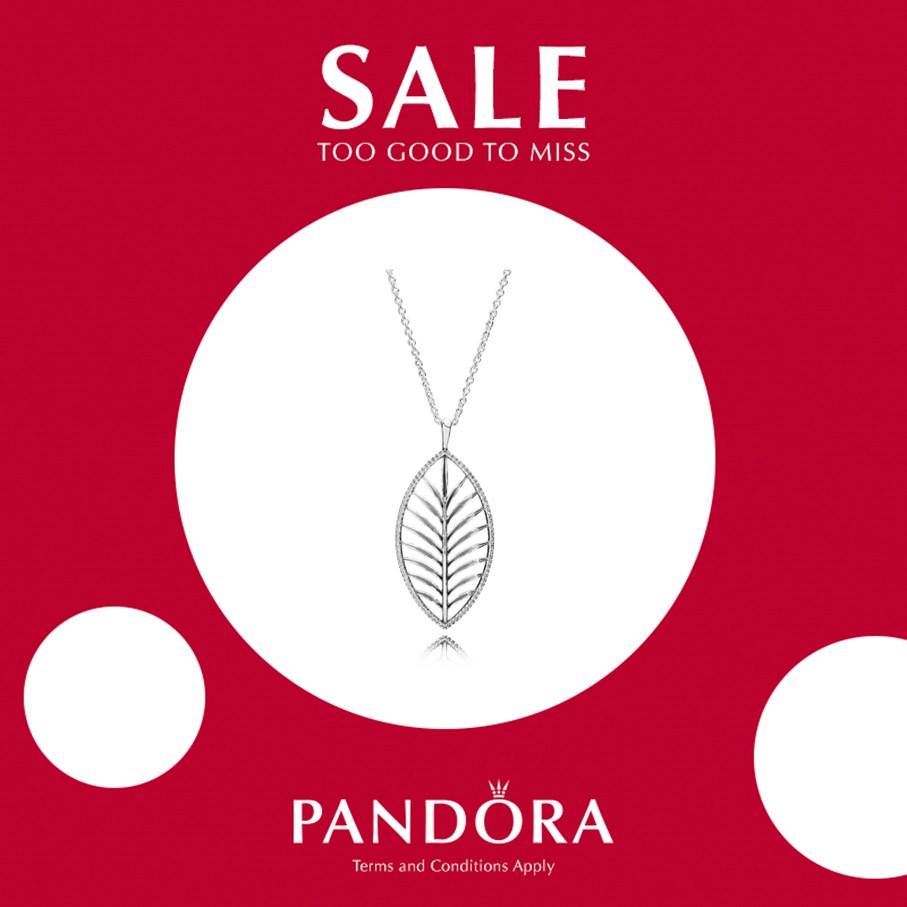 Poetic Blooms – 590518ENMX
Before – RM379
After Discount – RM227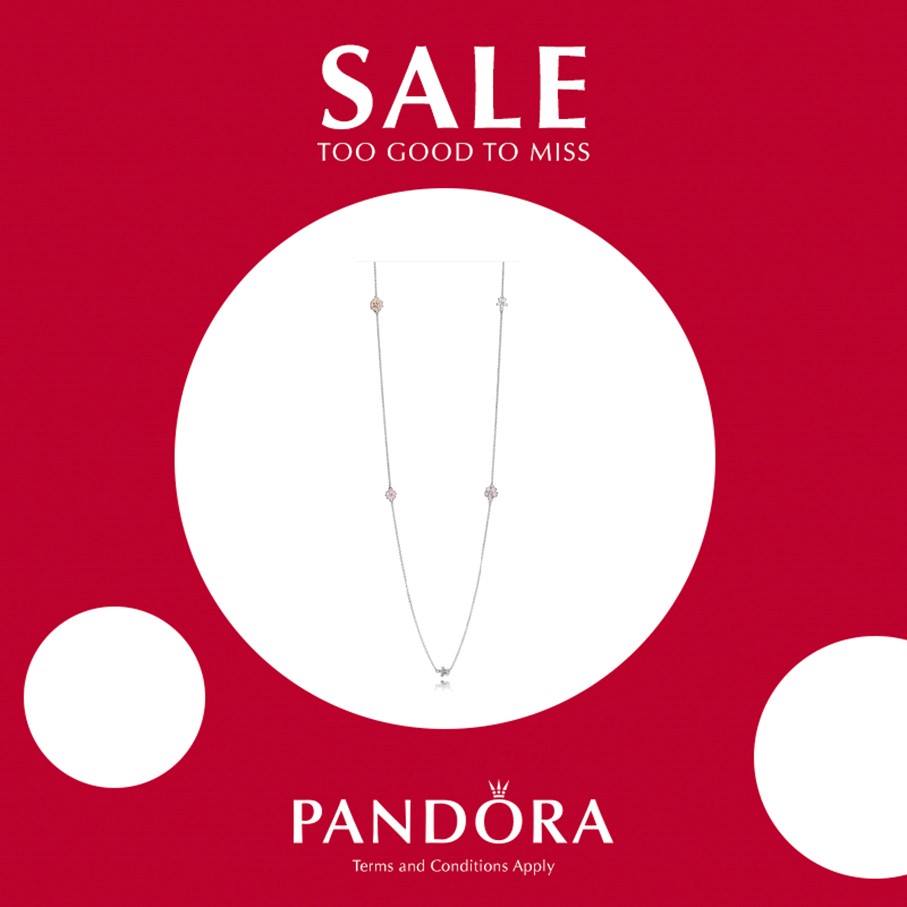 Sparkling Classic Lace Pendant with Necklace – 390362CZ
Before – RM659
After Discount – RM395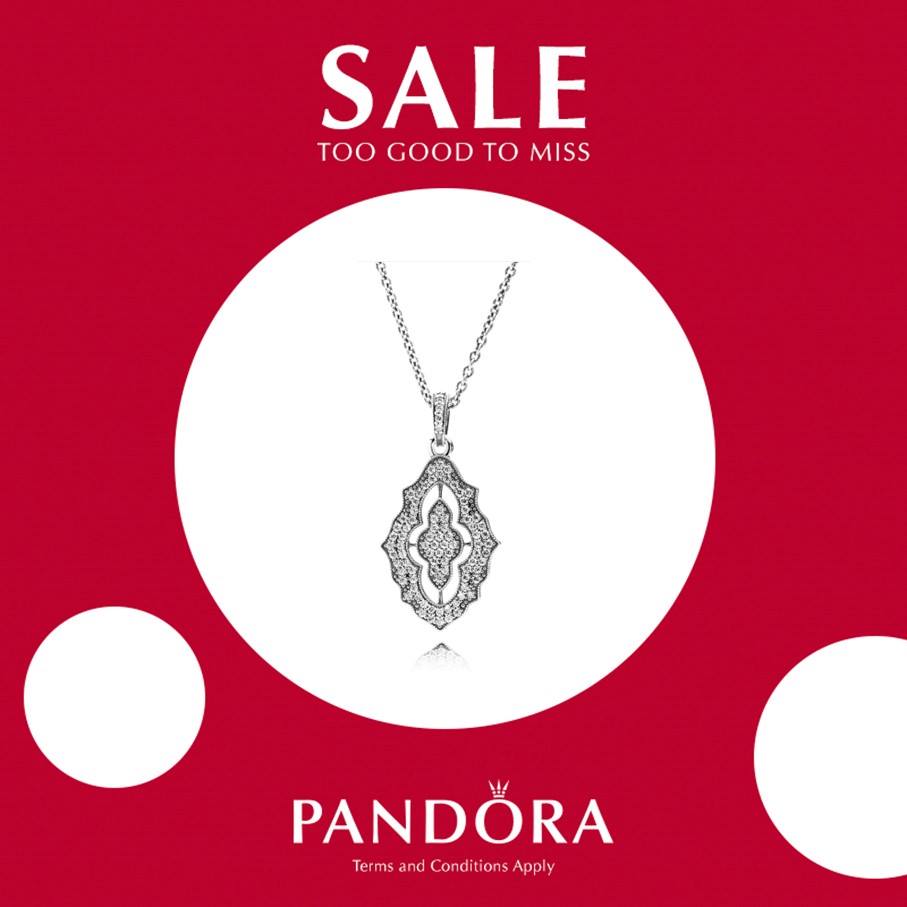 New Beginning Necklace Pendant – 390367CZ
Before – RM619
After Discount – RM371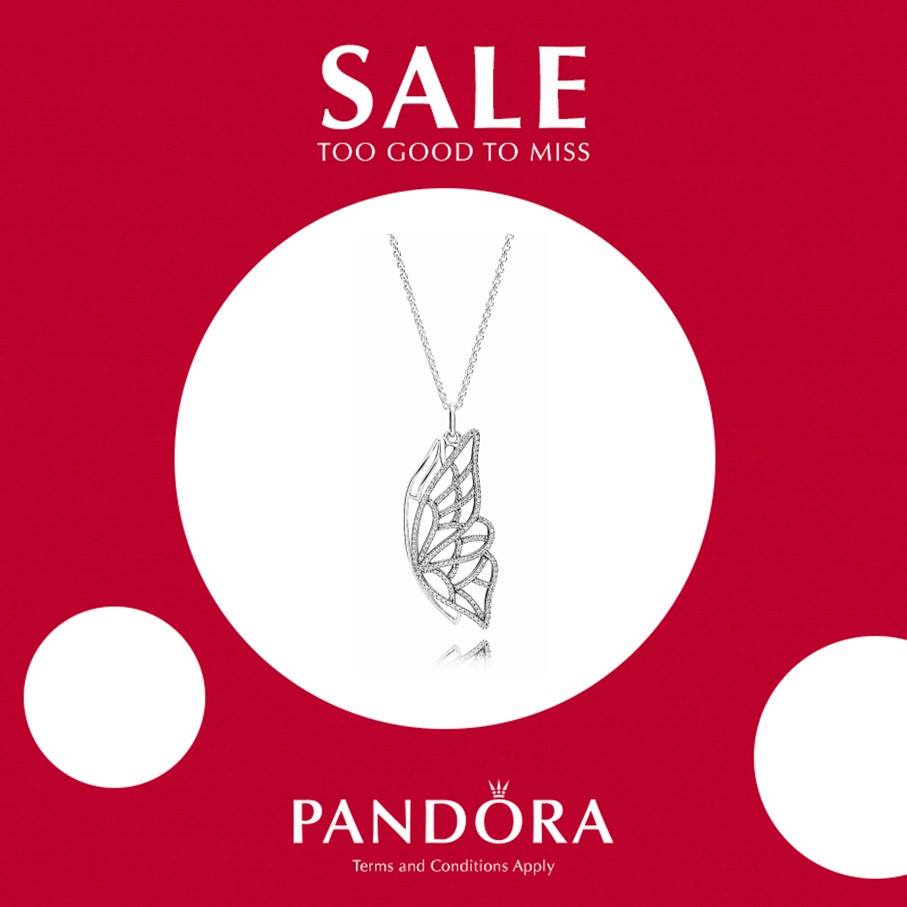 Star Silver Ring with Clear Cubic Zirconia – 190974CZ
Before – RM379
After Discount – RM227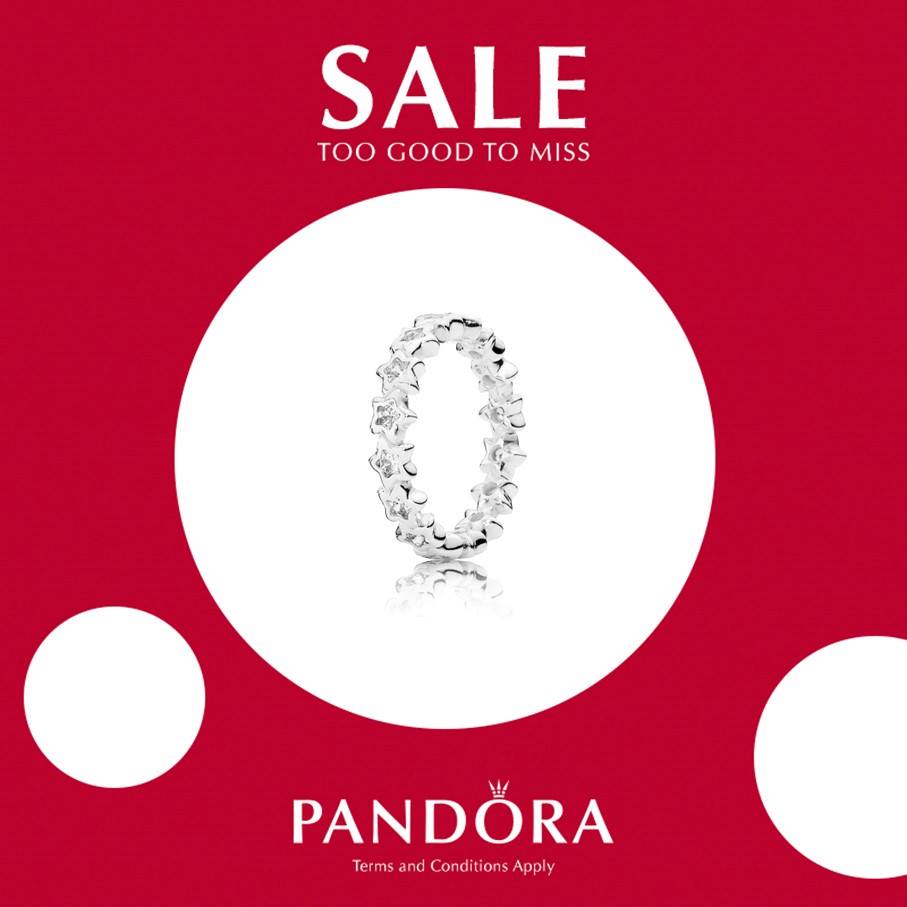 Crystalized Floral Fancy Ring – 190966CZ
Before – RM419
After Discount – RM251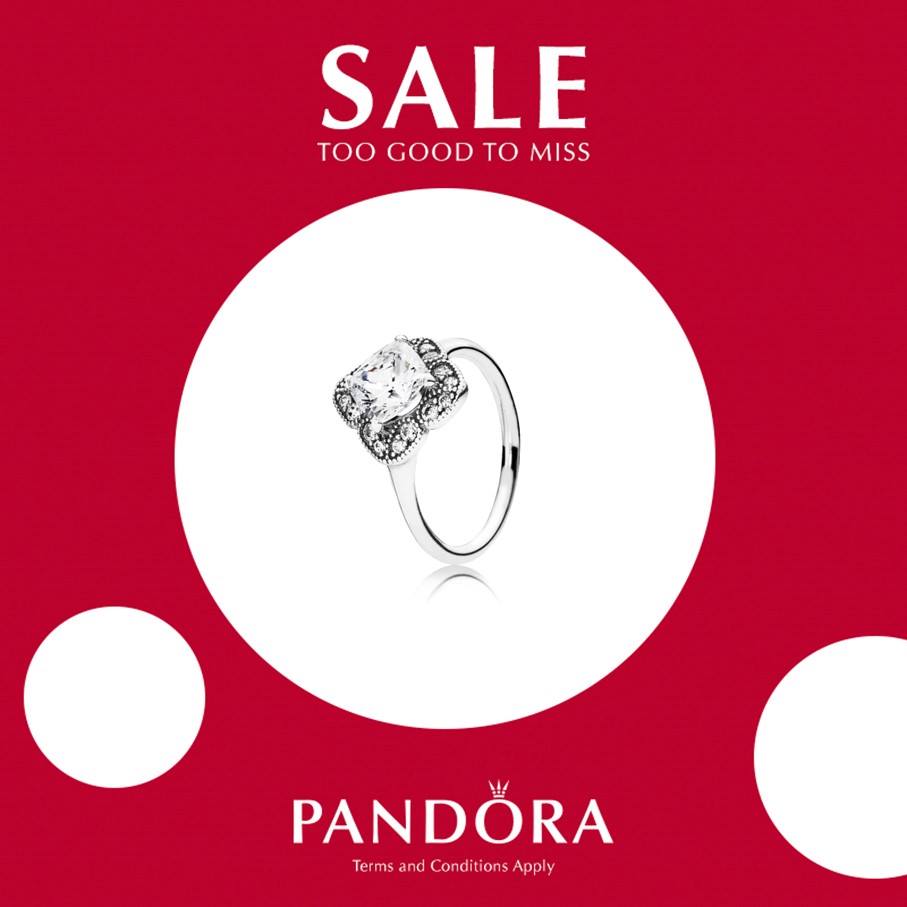 Purple Radiant Hearts of PANDORA – 191011ACZ
Before – RM289
After Discount – RM173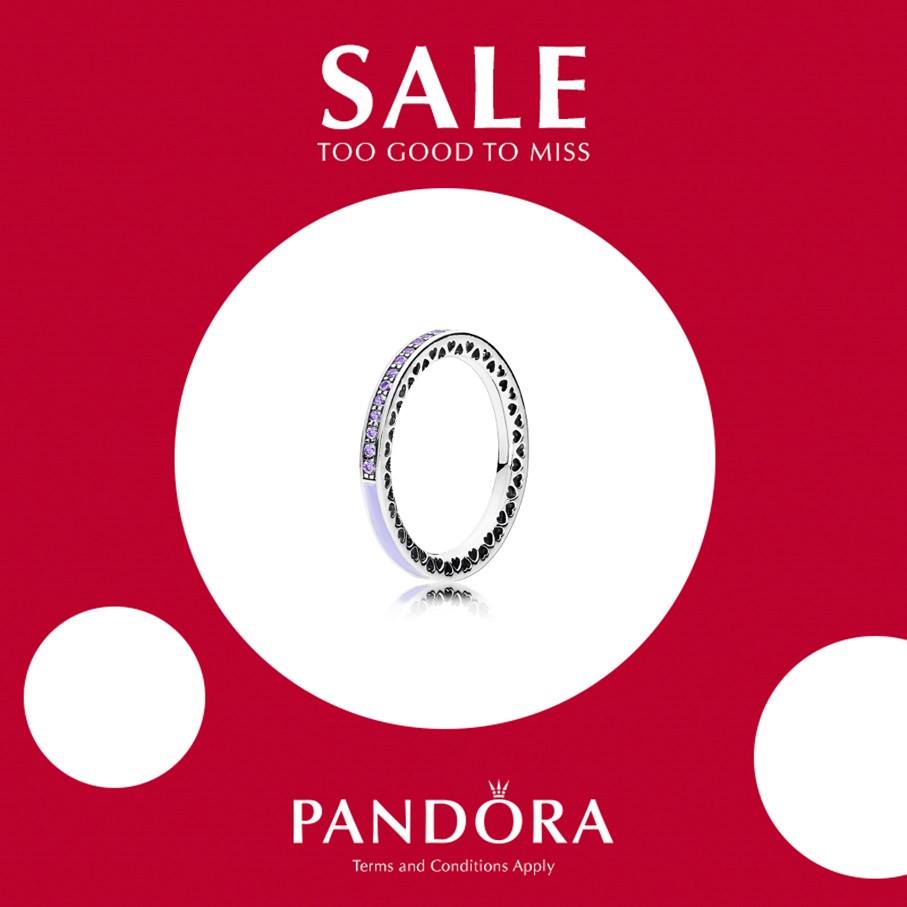 Silver Ring with Bow in 14k – 190972
Before – RM419
After Discount – RM251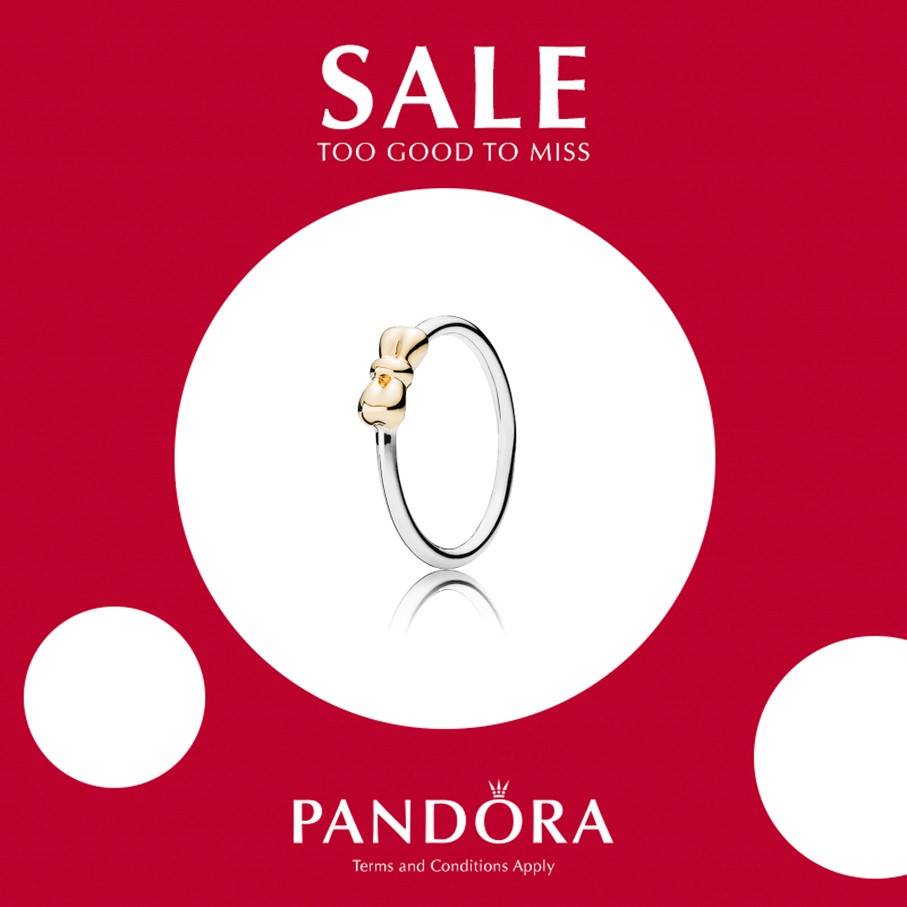 Ribbons of Love – 191022CZ
Before – RM229
After Discount – RM137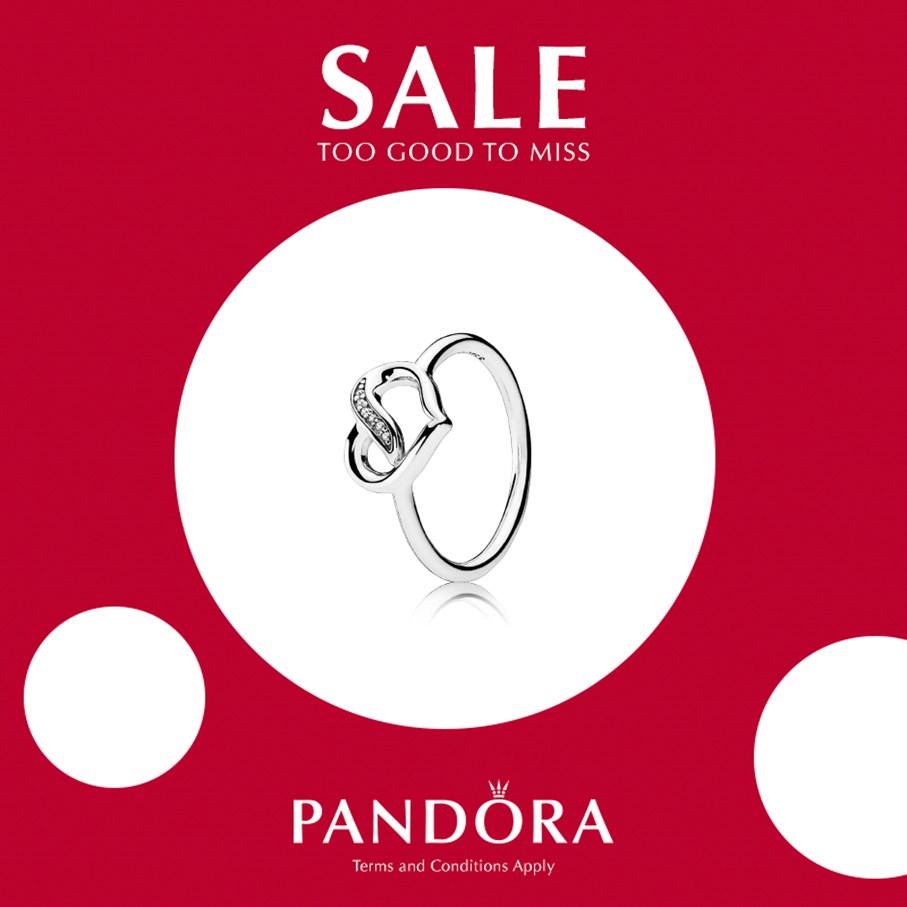 Luminous Droplet – 191010WCP
Before – RM229
After Discount – RM137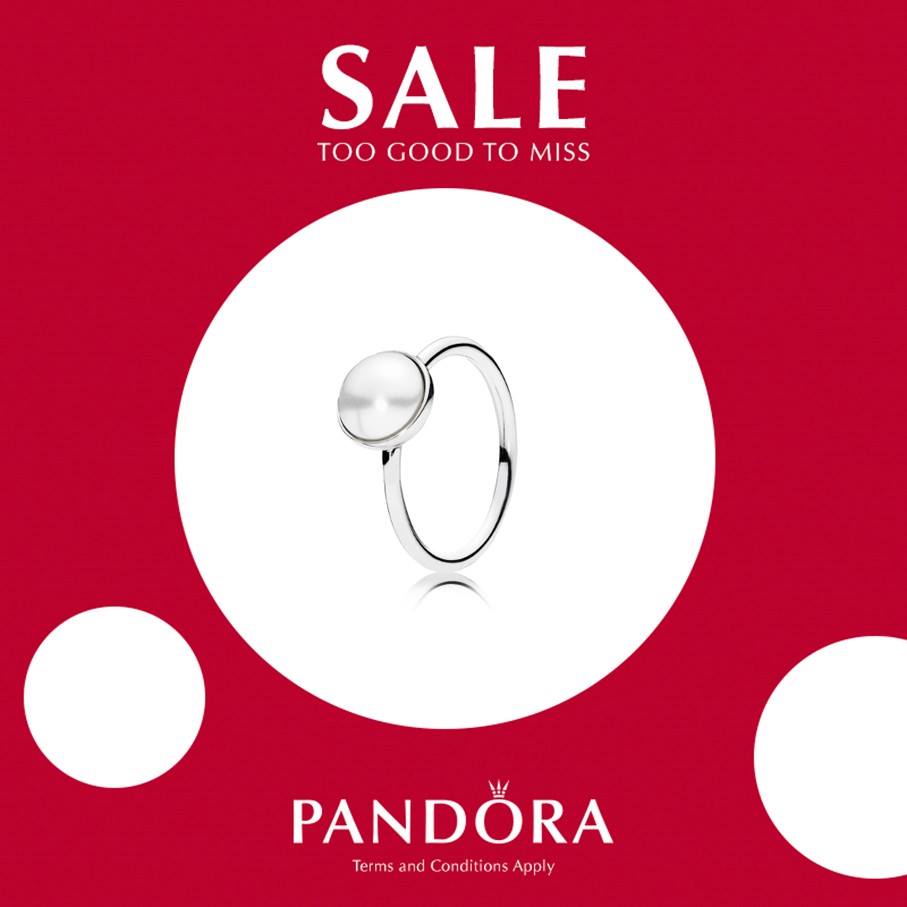 Bow Silver Ring with Pearl and Clear Cubic Zirconia – 190971P
Before – RM329
After Discount – RM197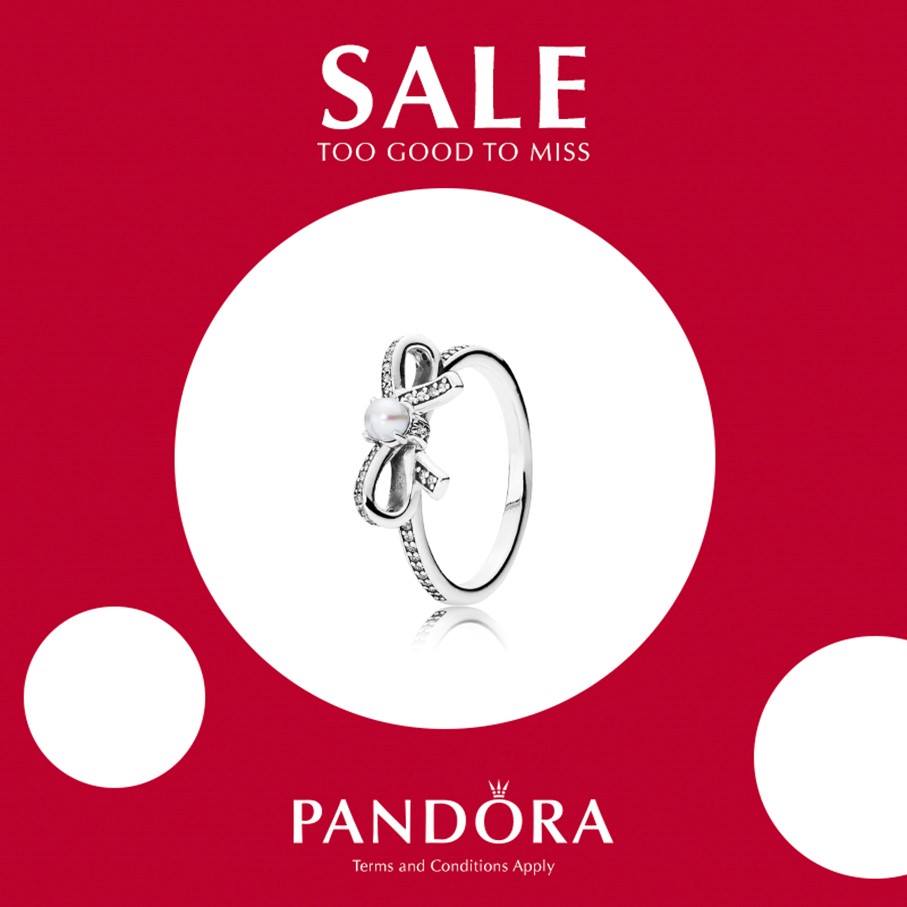 Blue Radiant Hearts of PANDORA – 191011NCB
Before – RM289
After Discount – RM173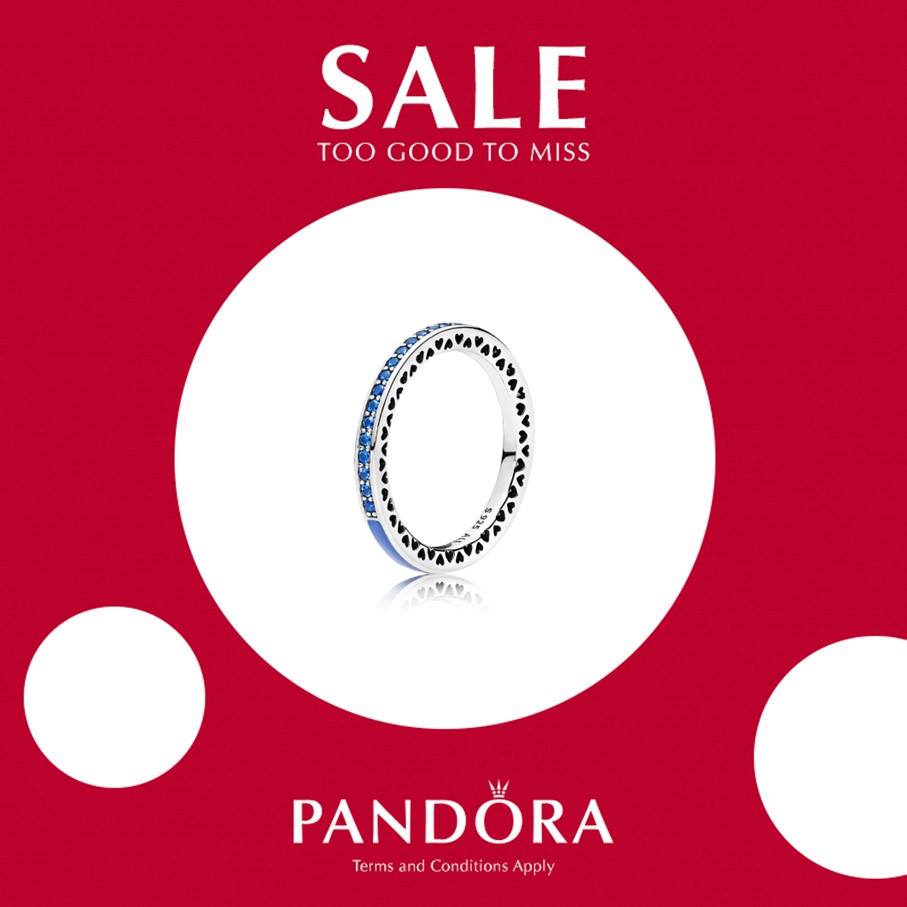 Cerise Radiant Hearts of PANDORA – 191011NCC
Before – RM289
After Discount – RM173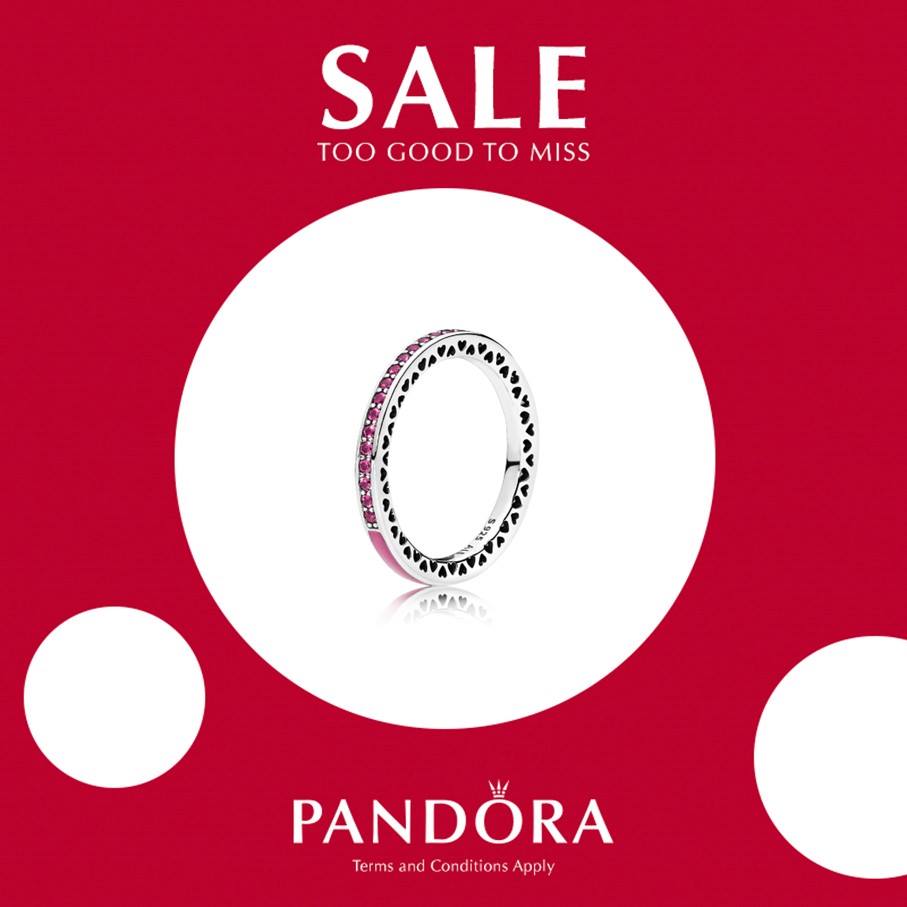 White Primrose Ring – 190931EN12
Before – RM229
After Discount – RM137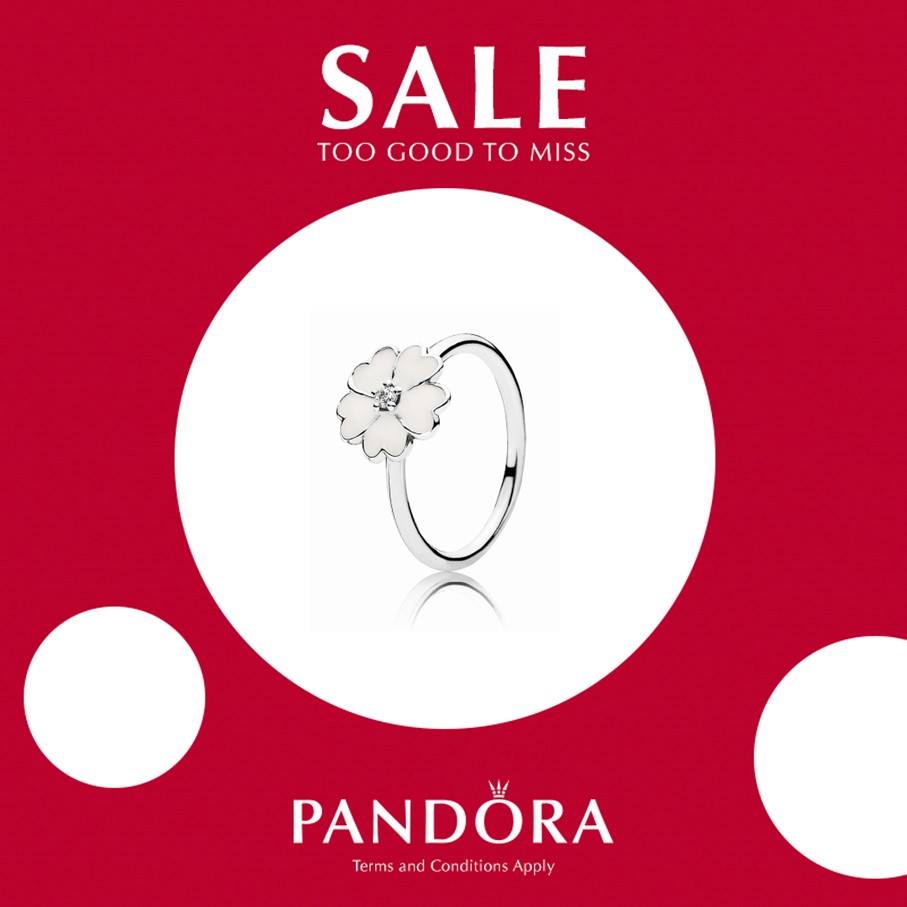 Pink Oriental Blossom – 191001PCZ
Before – RM189
After Discount – RM113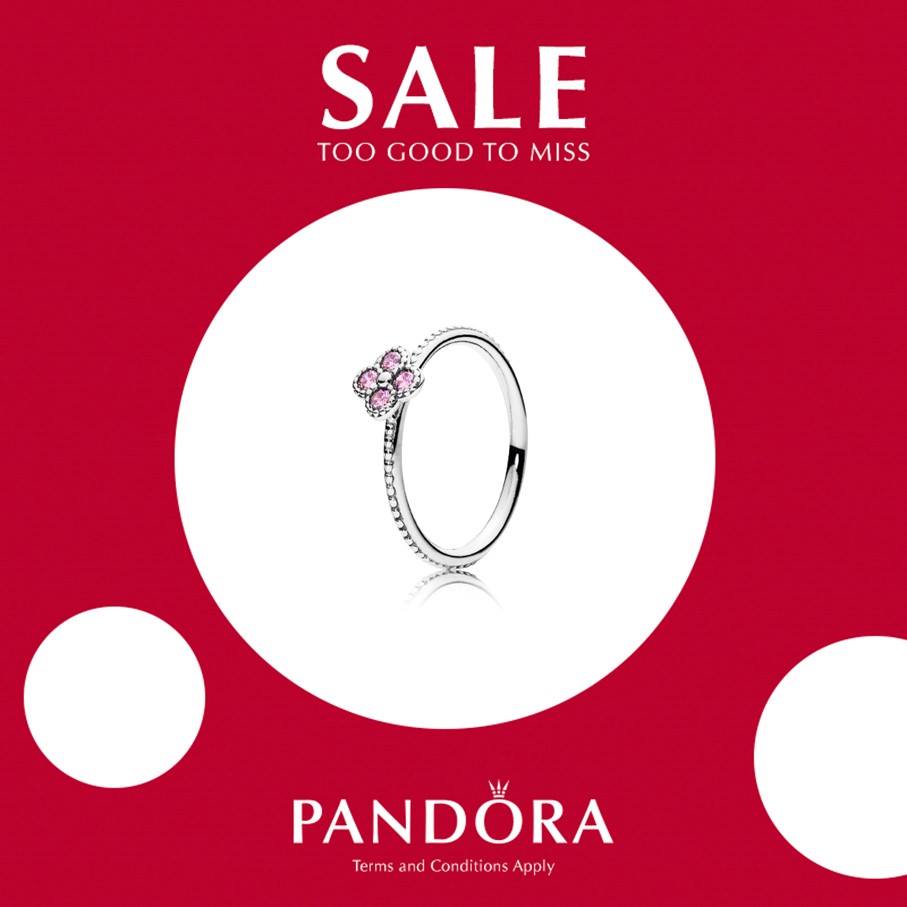 Patterns of Frost – 191016NMB
Before – RM229
After Discount – RM137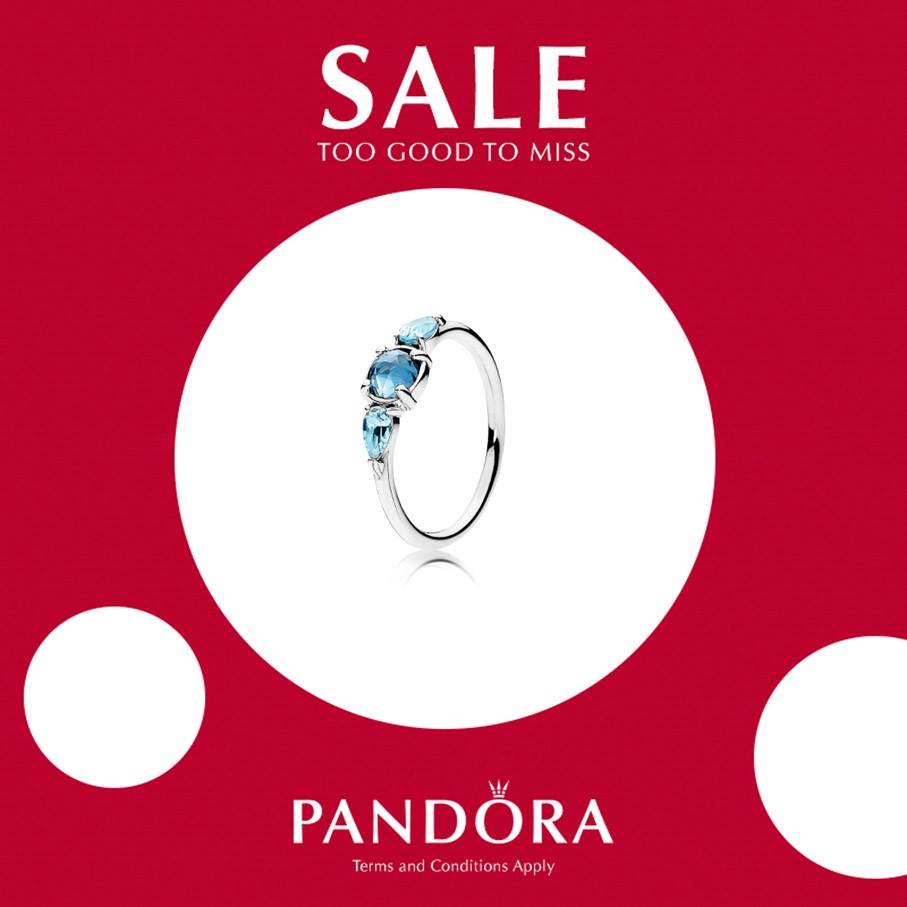 Heart Clover Silver Ring with Clear Cubic Zirconia – 190978CZ
Before – RM289
After Discount – RM173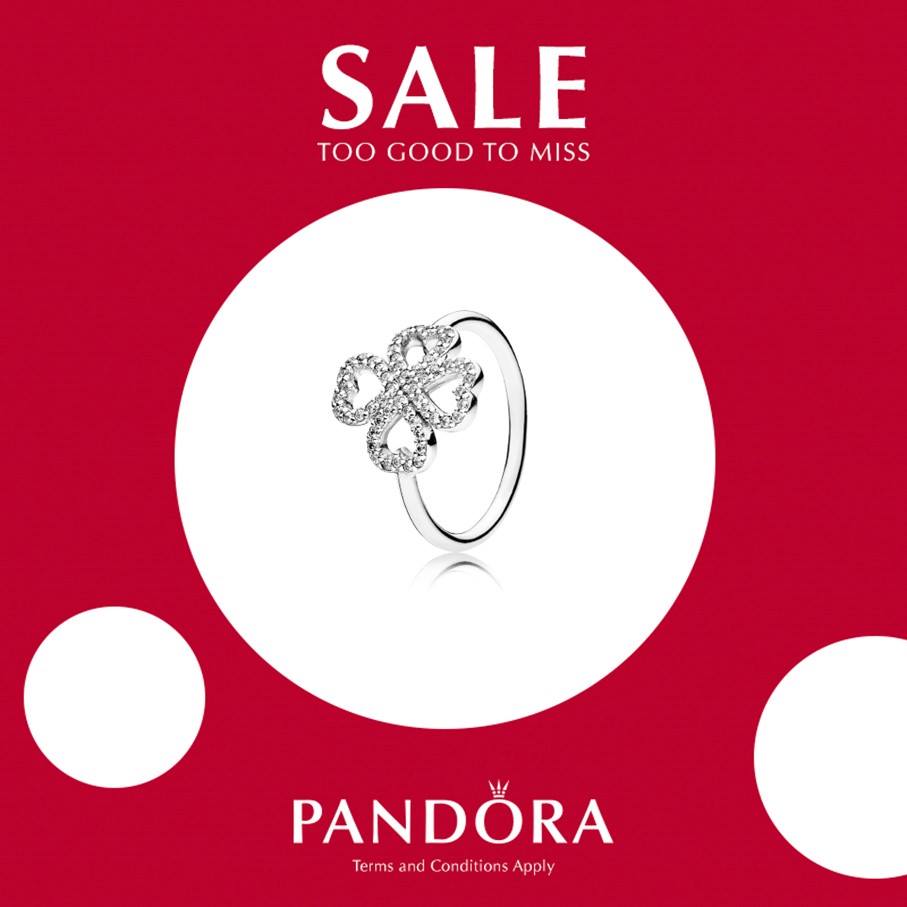 Poetic Droplet – 191027CZ
Before – RM229
After Discount – RM137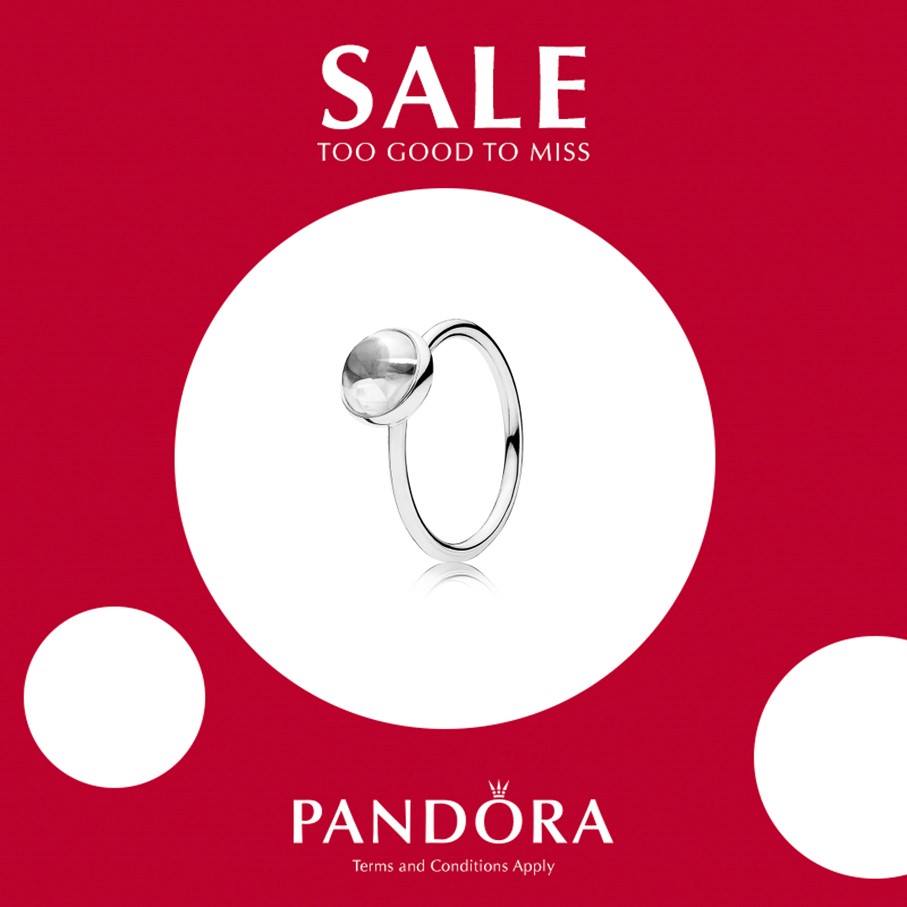 Star Silver Ring with Clear Cubic Zirconia – 190977CZ
Before – RM219
After Discount – RM131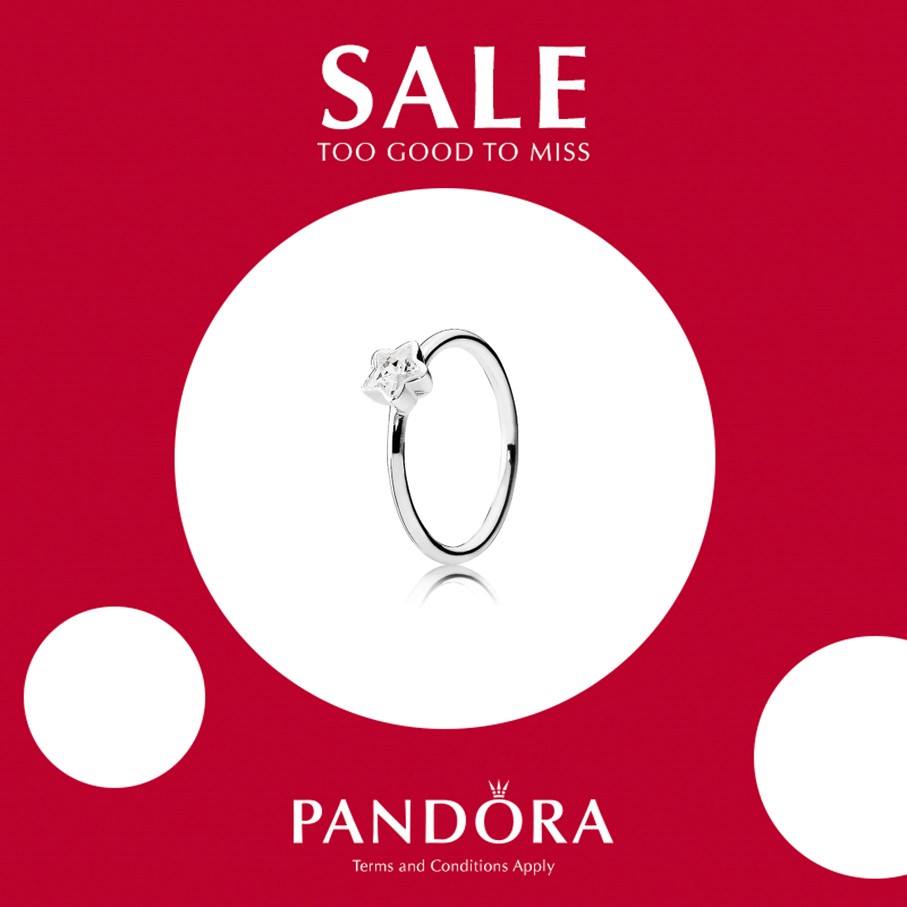 Sparkling Heart Stacking Ring – 190897CZ
Before – RM379
After Discount – RM227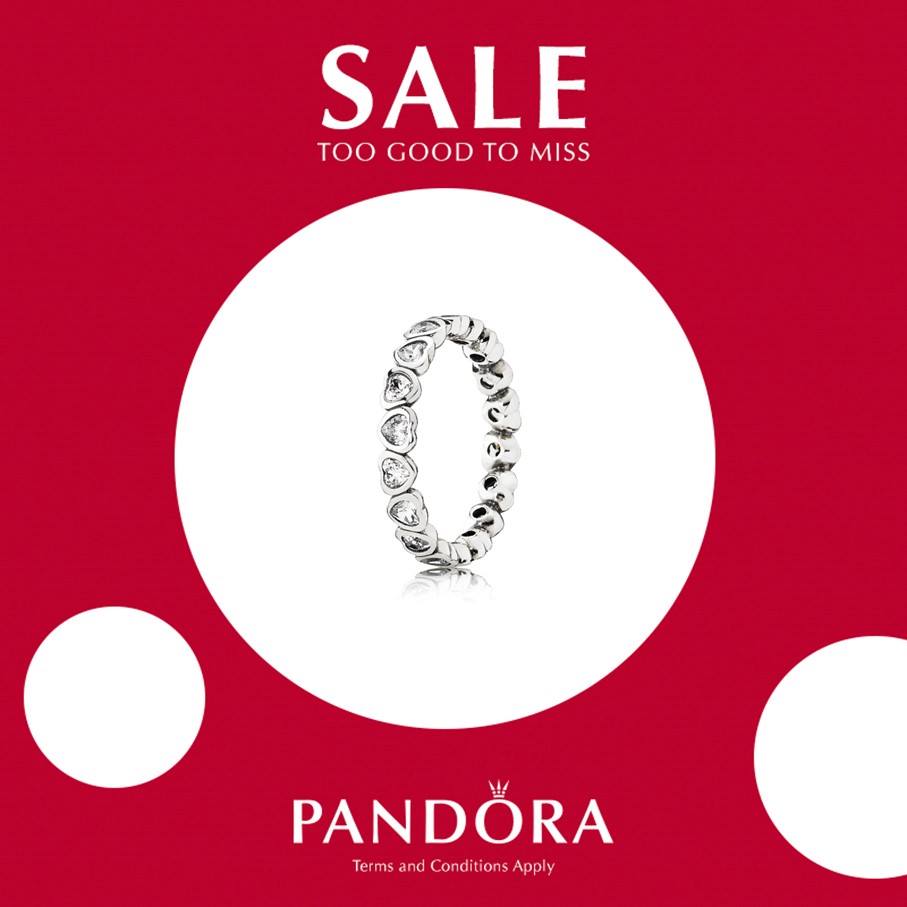 Star Stacking Ring – 190911
Before – RM229
After Discount – RM137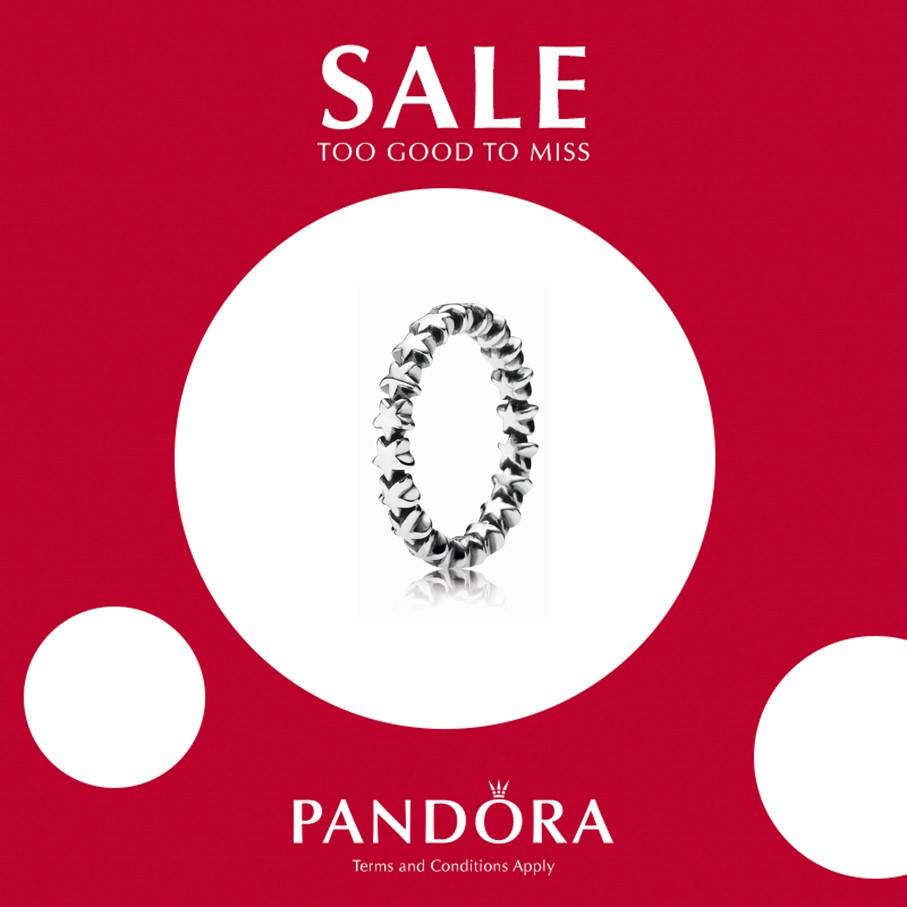 Snowflake Silver Ring with Clear Cubic Zirconia and Mixed Blue Shades of Crystal and Cubic Zirconia – 190969NBLMX
Before – RM289
After Discount – RM173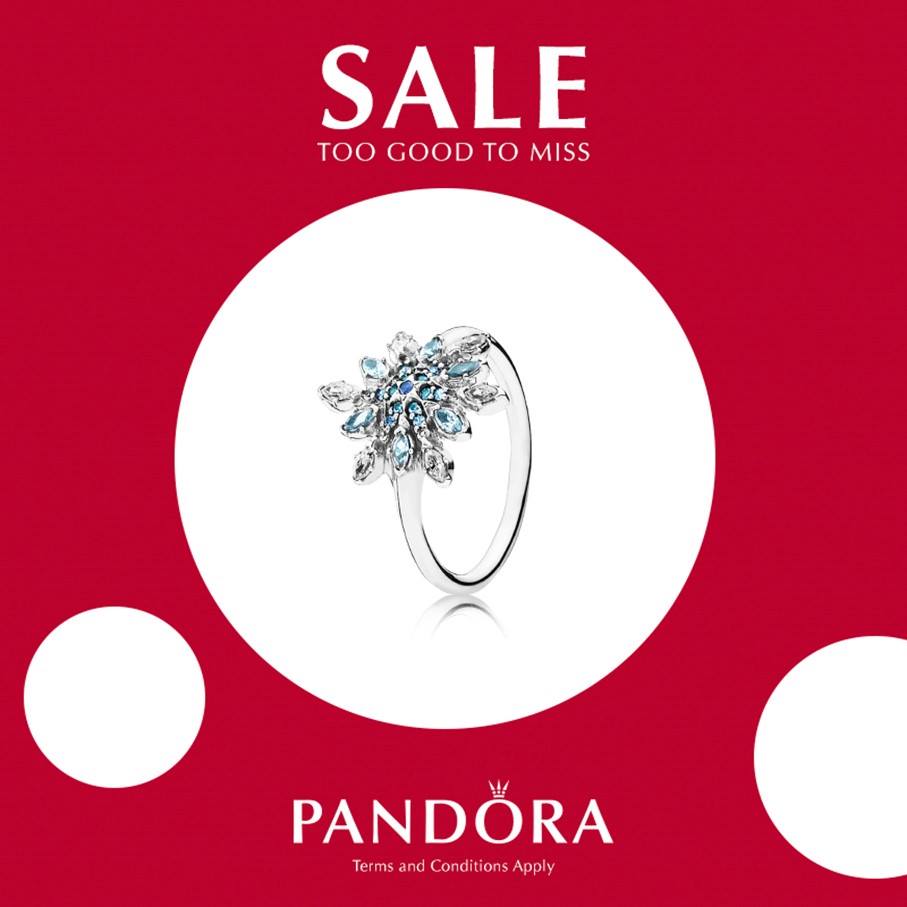 Silver Ring with Blue Topaz – 190869BTP
Before – RM559
After Discount – RM335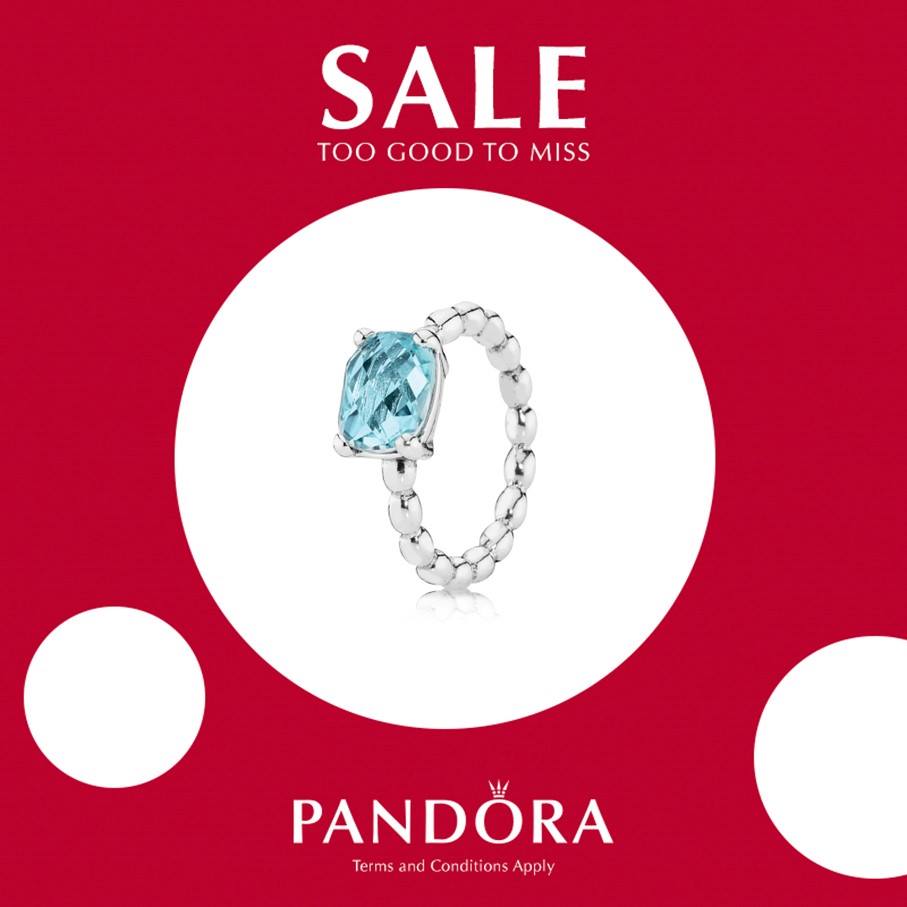 Light Blue Radiant Blue Hearts of PANDORA – 191011SSS
Before – RM289
After Discount – RM173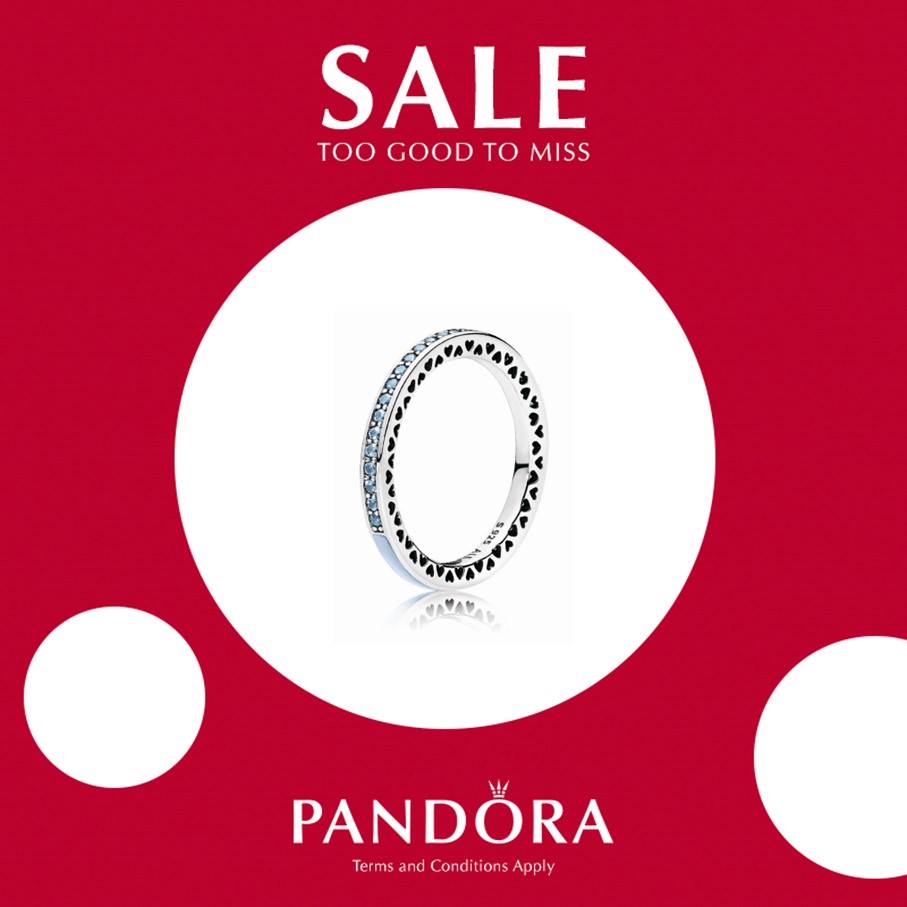 Mystic Floral Ring – 190918CZ
Before – RM229
After Discount – RM137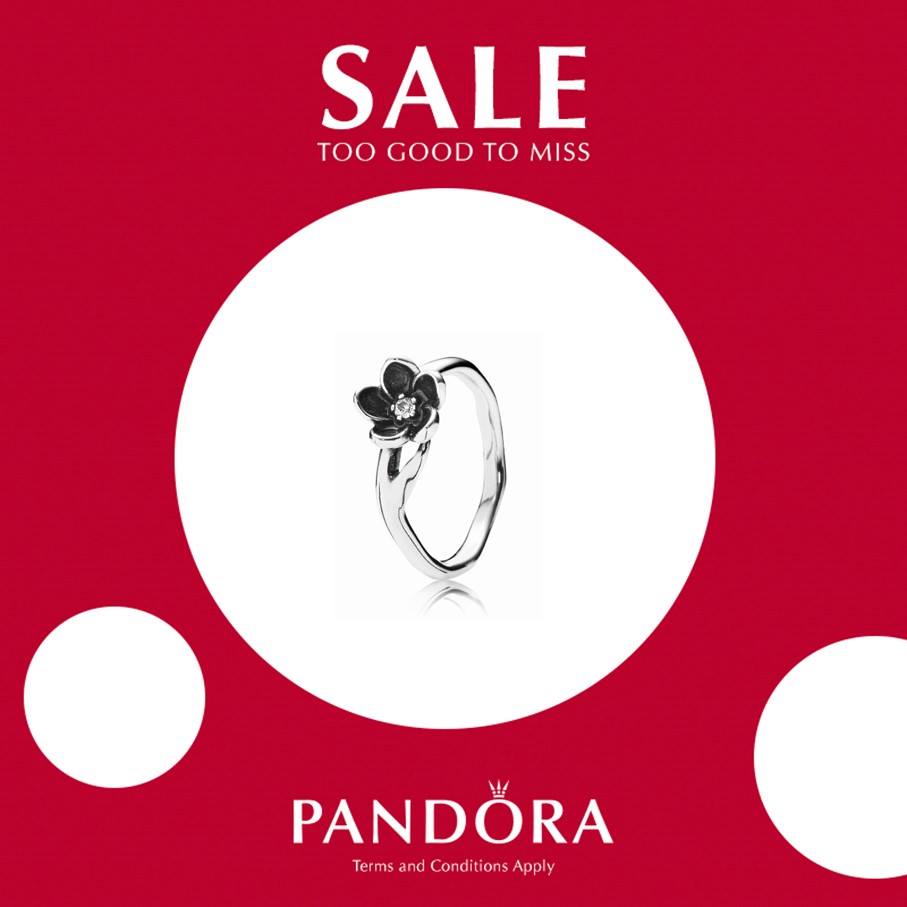 Tiara Silver Ring with Clear Cubic Zirconia – 190958CZ
Before – RM289
After Discount – RM173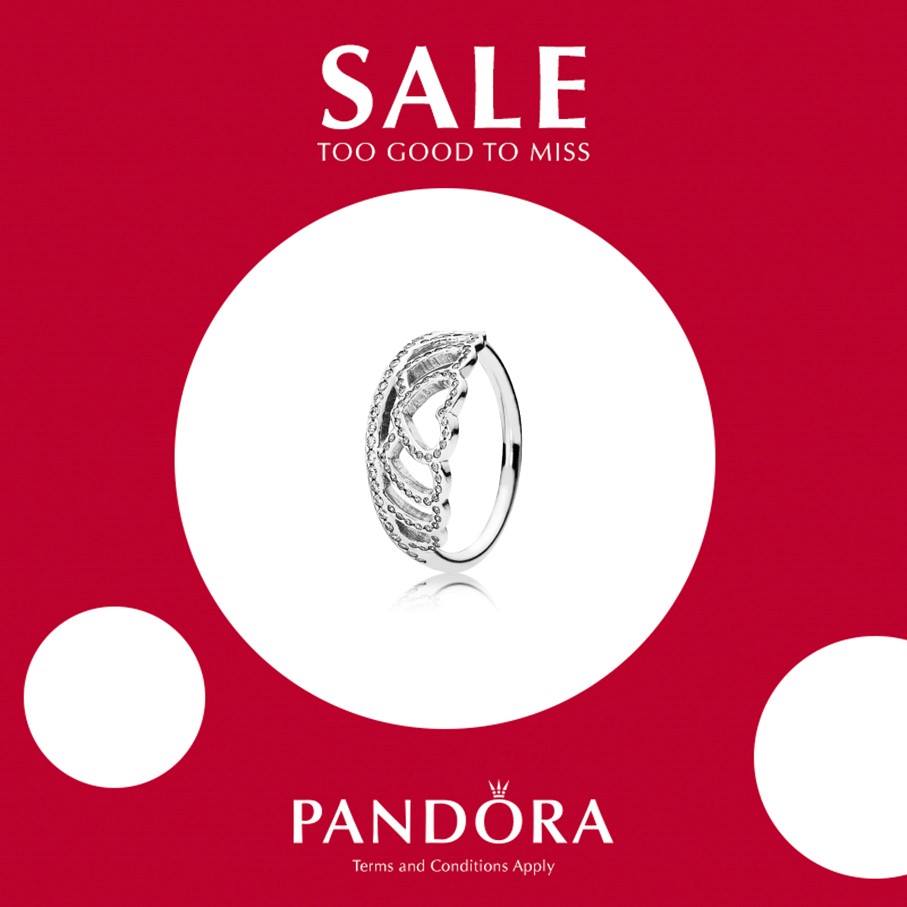 Heart Stacking Ring – 150160
Before – RM2399
After Discount – RM1439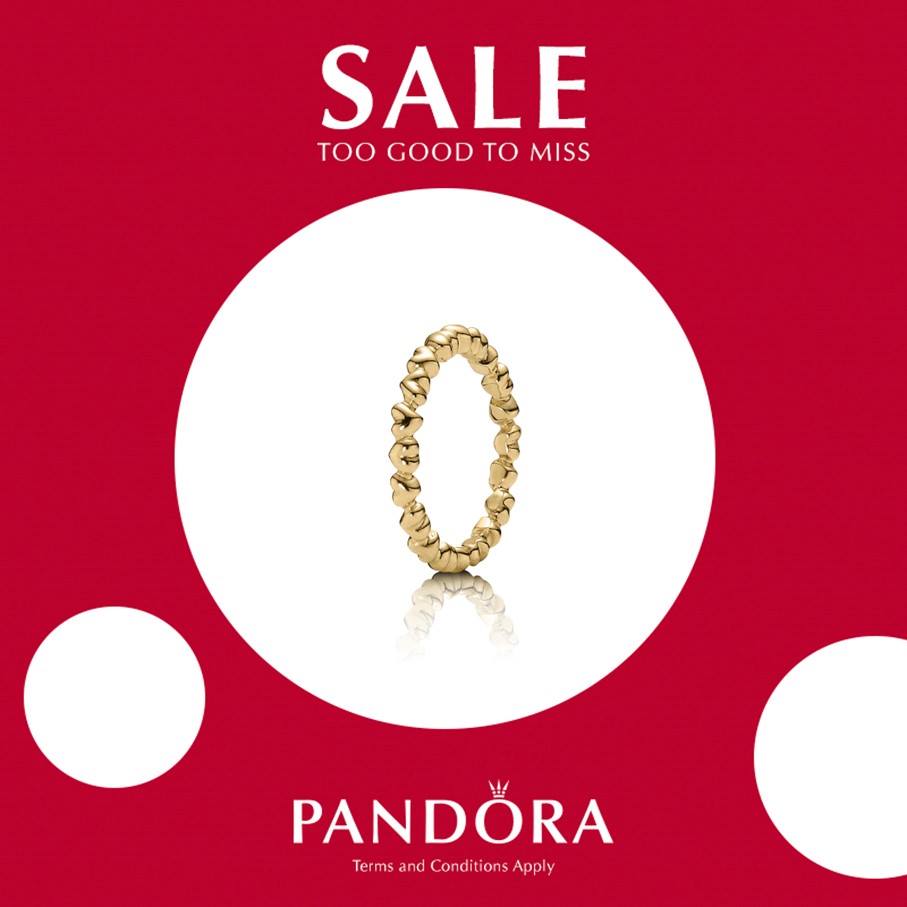 Fluttering Butterfly – 190993CZ
Before – RM229
After Discount – RM137
Phoenix Feather Silver Ring with Clear Cubic Zirconia – 190960CZ
Before – RM479
After Discount – RM287
Flower Ring – 190849
Before – RM219
After Discount – RM131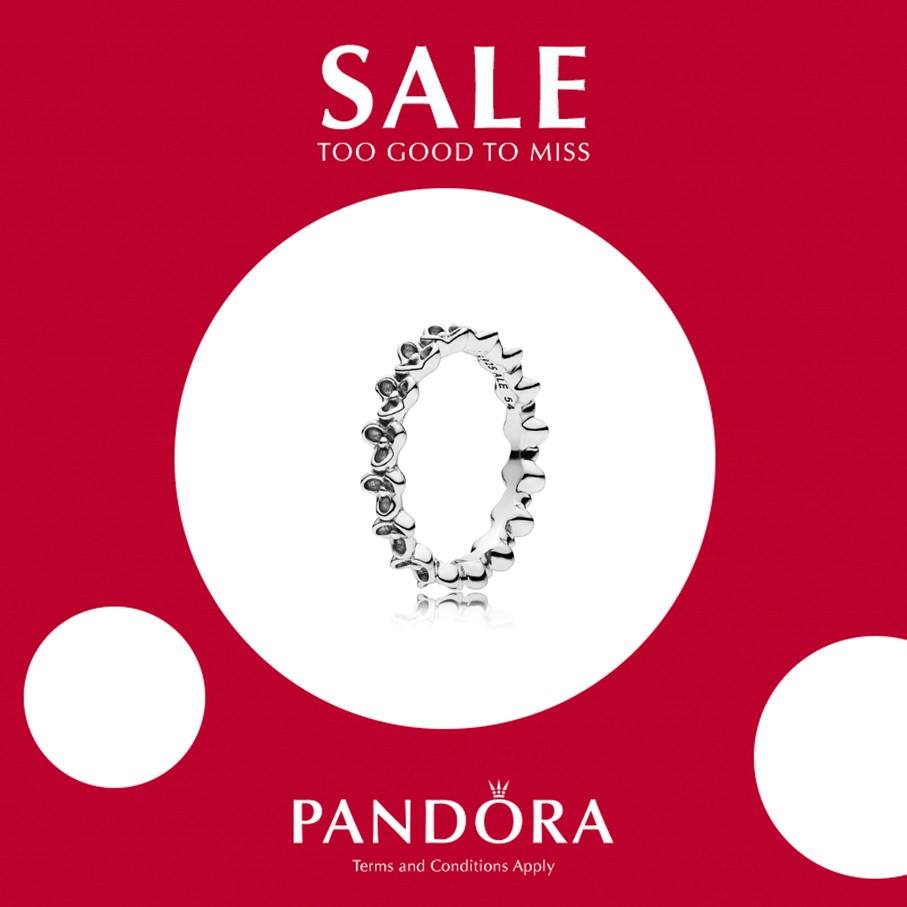 Two-Tone Detail Ring – 190873
Before – RM619
After Discount – RM371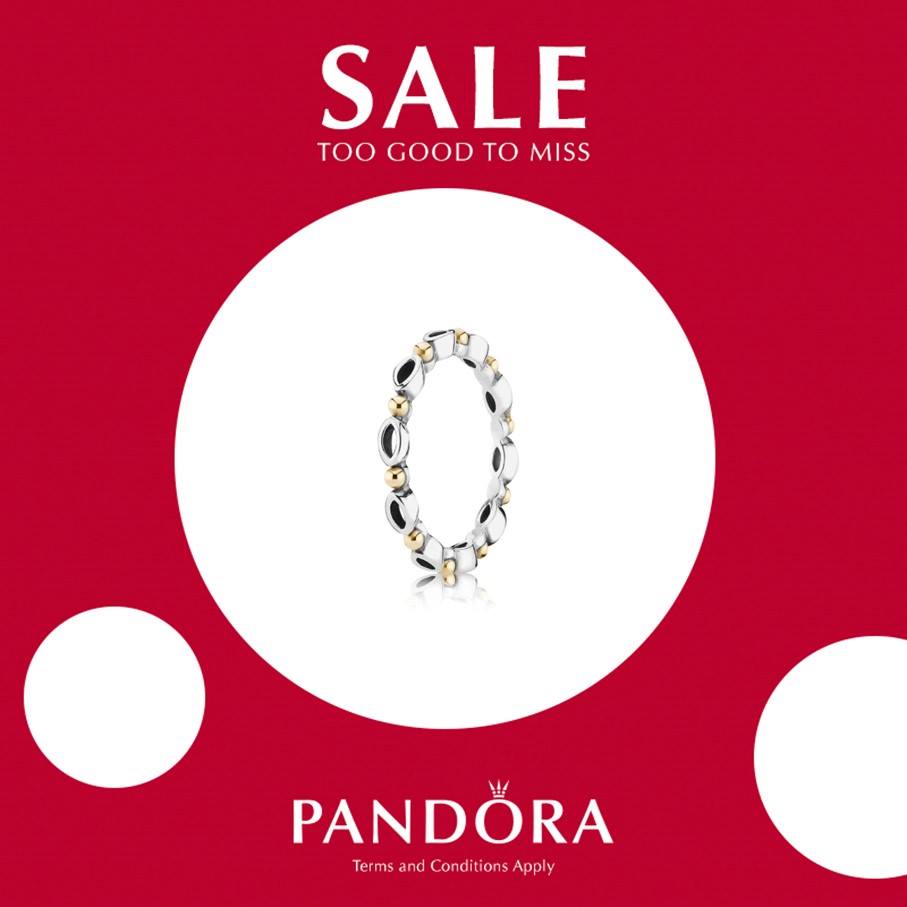 Terms and conditions: 
• This promotion is valid at all PANDORA boutiques nationwide, except PANDORA Plaza Shah Alam, IOI City Mall and KLIA.
• The promotional items are from a selected range only, while stocks last.
• Sale items are limited and may vary between each boutique.
• Please inquire with the staff in-store for more details.
Find a store near you: https://www.pandora.net/>en-my/stores
The post Pandora年终大折扣!折扣高达40%!姐妹们还等什么呢?! appeared first on RedChili21.